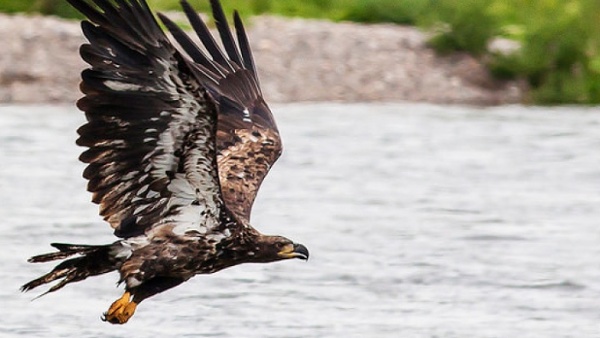 Read on for updates on Indigenous funding programs, precedent setting impact benefit and resource management agreements, and stories of prosperity, jurisdiction and stewardship in action.
Indigenous Prosperity
A transcript of an interview with Sean Willy, the President and CEO of Des Nedhe Development. By 2050, Indigenous businesses will be highly integrated within the Canadian economy. I hope to see a place where resource development is sustainable and is driven by smart technology with renewable power. The resource development space will be owned by First Nations people not just within local economies, but across the country.
Indigenous Jurisdiction
Indigenous Guardians Protect and Enhance Jurisdiction, Stewardship, and Prosperity. Concern about threats to lands and waters is often the main reason Indigenous communities decide to participate in Crown regulatory processes, such as environmental assessments associated with major development projects. But what, if any, benefit is there to participating beyond this primary and protective Indigenous Guardian role?
Parks Canada will provide up to $900,000 in funding to directly support the QIA's implementation of a pilot Guardian program, and to explore how Inuit can be engaged with management of the Tallurutiup Imanga. The implementation will ensure the transfer of traditional knowledge from Elders to Youth, as well as the long-term sustainability of the Tallurutiup Imanga Marine Conservation Area Guardians Program.
Indigenous Stewardship
This excellent article explores the intersection of the world of research with the world of Indigenous peoples in the north, and the ongoing call for self-determination to be applied to research sovereignty. There must be willingness on the part of academic institutions and researchers to conceive of a role that is supportive of Indigenous autonomy and sovereignty in research and community – a role that legitimately creates space for Indigenous Peoples to make decisions that impact them upon their own lands, to act as self-determined peoples, with shared leadership and governance over research.
Funding for the NWT initiative is being distributed through the NWT Cumulative Impact Monitoring Program (NWT CIMP), an environmental monitoring program focused on understanding environmental trends and the environmental impacts of human and natural changes in the territory. Examples of projects being funded include tracking the influence of permafrost thaw in peatlands on aquatic health, and the collection of Indigenous traditional knowledge to better understand changes in boreal and barren-ground caribou habitat.
Want to receive updates like this one directly to your inbox?
We are an Canadian B Corp, and we assist Indigenous communities with support throughout regulatory processes surrounding major development projects like mines, hydroelectric facilities, transmission lines, highway expansions, oil and gas pipelines, natural resource transport applications and nuclear power.
We have deep context and experience behind the recommendations we provide, having worked for our clients on almost every major project in Canada over the last 10 years. For us, it's all about building long-term relationships with our clients. We want to get to know you and what you want to do so we can help you move your plans forward.