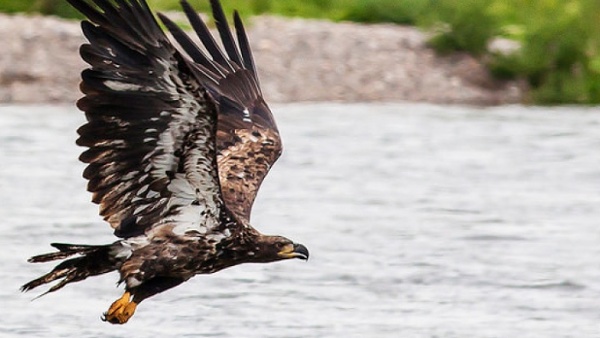 Read on for updates on Indigenous funding programs, precedent setting impact benefit and resource management agreements, and stories of prosperity, jurisdiction and stewardship in action.
Indigenous Prosperity
Piikani Nation is testing out a tiny home pilot project in the hope of both tackling its housing crisis and setting up high school students for careers in the trades. The project gives students future apprenticeship hours, a high school class credit and a paycheque.
Indigenous Jurisdiction
A Nova Scotia Supreme Court decision says the province must consult with Pictou Landing First Nation about how public money is provided to a pulp mill that has sent its effluent into an estuary near the community for five decades.
Environment and Climate Change Canada announced it's Pathway to Canada Target 1 Challenge funding program, designed to help Indigenous applicants make contributions to Canada's protected area network. $10M per project is available if applicant can demonstrate 20% match funding from non-federal sources. Expressions of interest are due January 31, 2019.
The Qikiqtani Inuit Association (QIA) and the Government of Canada along with the Government of Nunavut, announced the final boundaries for Tallurutiup Imanga National Marine Conservation Area in the High Arctic this week. Once the Inuit Impact and Benefit Agreement is finalized and an Interim Management Plan is completed, Tallurutiup Imanga National Marine Conservation Area will be the largest protected area in Canada at approximately 109,000 square kilometers.
Indigenous Stewardship
The Horn Plateau, with its myriad of lakes, rivers and wetlands, has been a spiritual home for local Dehcho Dene peoples for millennia. In October, the Dehcho First Nations Assembly designated these lands and waters, called Edéhzhíe (eh-day-shae), as an Indigenous protected area, designed and co-managed by the Dehcho Dene.
Researchers from engineering and arts at the University of Guelph have teamed up to help better understand how development, altered water level patterns and climate change have created a food desert along a part of the Winnipeg River, and how these influences are hampering wild rice production by Indigenous harvesters there.
Stewardship: Ontario announces new environment and housing plans for public comment
Ontario released two draft action plans this week for public input. The proposed "Made-in-Ontario" Environment Plan addresses waste reduction and protection and enforcement measures for the lands and waters, with comments due January 28, 2019. The Housing Plan is focused on increasing the supply of ownership and rental housing in the province, with comments due January 25, 2019.
Want to receive updates like this directly to your inbox?
We are a Canadian B Corp, and we assist Indigenous communities with support throughout regulatory processes surrounding major development projects like mines, hydroelectric facilities, transmission lines, highway expansions, oil and gas pipelines, natural resource transport applications and nuclear power.
We have deep context and experience behind the recommendations we provide, having worked for our clients on almost every major project in Canada over the last 10 years. For us, it's all about building long-term relationships with our clients. We want to get to know you and what you want to do so we can help you move your plans forward.