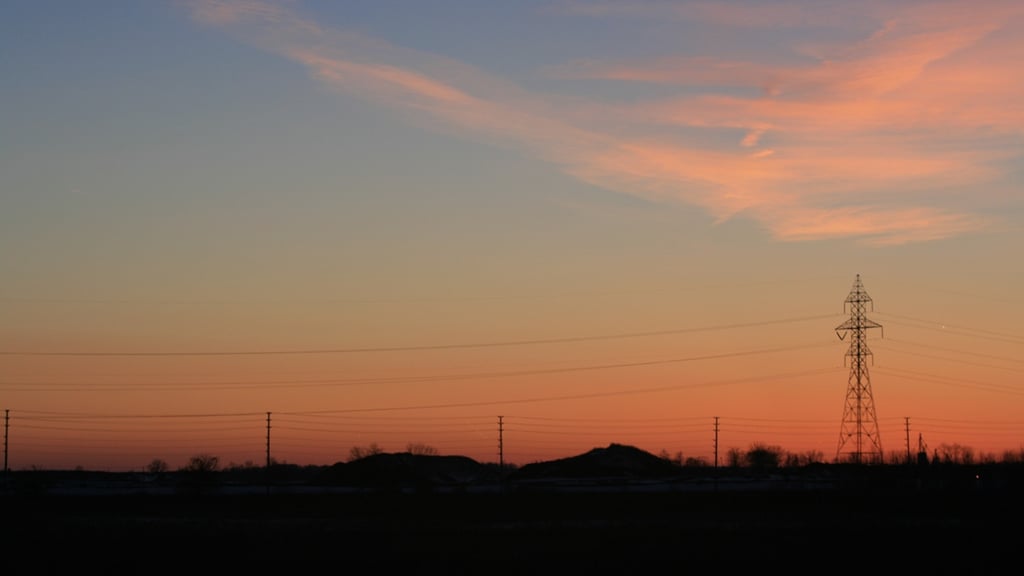 GUEST BLOG POST BY LARRY SAULT, CEO OF ANWAATIN INC.Larry Sault - Anwaatin Inc. CEO and portfolio holder for Treaty and Aboriginal Rights on the Mississaguas of the New Credit First Nation.
Ontario Needs to Get it Right!
On February 21st, 2018, the Ontario Energy Board (OEB) announced it is moving forward with an Implementation Plan for Ontario's Long-Term Energy Plan (2017) – a plan that fails to mention First Nations and Métis customers and communities, and a plan that does not include any initiatives to support the energy needs and goals of Indigenous communities across Ontario.
As the OEB's Implementation Plan is the first of its kind, Ontario needs to get it right so that Indigenous communities and their needs are fully integrated in meeting the goals and objectives of Ontario's Long-Term Energy Plan, including investments in innovative solutions such as distributed energy resources, accountability to Indigenous customers, efficiencies and cost reductions that benefit Indigenous energy consumers, and regulatory process that are inclusive of Indigenous rights-holders.
Early Fail
The OEB's Implementation Plan contains NO consideration of the duty to consult and accommodate Indigenous rights-holders. The hard work Indigenous rights-holders have done to press the Ontario Government, and the OEB, to thoroughly and meaningfully engage rights-holders on crucial energy poverty, energy reliability, and renewable energy opportunities seems to have fallen on deaf ears with this energy regulator.
The OEB's Implementation Plan completely ignores Indigenous rights-holders in describing the work the OEB will undertake to enhance utility accountability to consumers; encourage optimal investment decisions, including better planning; develop more effective price signals; provide more consumer choice; help the sector adapt to the impacts of climate change; promote a culture of innovation; and enhance the OEB's capacity to regulate the sector in the public interest. Furthermore, the Implementation Plan does nothing to support Indigenous and industry partnerships.
In Contrast
In contrast, Ontario's Independent Electricity System Operator (IESO), includes a full section dedicated to "Supporting Indigenous Capacity and Leadership" in its Implementation Plan for initiatives of the 2017 Long-Term Energy Plan. The IESO actually took the time to engage with First Nations and Métis customers and communities through multiple channels in the development of its implementation plan. The result of this engagement is an IESO plan that focuses on working with First Nations and Métis to improve and expand access to conservation programs, evolve support programs to better meet community needs, help our communities to manage their electricity use in a way that is cleaner, more affordable, and more reliable, and enable our communities to continue to participate in energy project developments, including support to implement community energy plans.
Ignored Indigenous Rights-Holders
However, in its Implementation Plan, the OEB has ignored Indigenous rights-holders, and ignored:
the Minister of Energy's Directive of October 25, 2017 requiring consultation and engagement with Indigenous communities,
the Crown's duty to consult, and where appropriate, accommodate Indigenous rights and interests as specified in several Supreme Court of Canada decisions,
the Ontario Government's interim guidelines on Consultation that are currently being reviewed, and
the OEB's own December 18, 2017 "Strategic Blueprint" that includes the objective to to "develop innovative approaches to the needs of low-income and Indigenous communities".
As a First Nation leader involved in several Indigenous energy initiatives in Ontario, as the only Indigenous member at the IESO CEO Roundtable on Market Renewal, and as a participant in key OEB decision-making processes, I call on the Minister of Energy to immediately reconsider his approval of the OEB Implementation Plan, and ask OEB leadership to sit down with myself and other Indigenous energy leaders to make sure that the Plan meets or exceeds the express requirements of the his Directive of October 25, 2017 Directive regarding Indigenous engagement and consultation.
Larry Sault, CEO of Anwaatin Inc.

About Anwaatin
Anwaatin is an Indigenous business working with Indigenous communities in linked Cap and Trade markets that include Ontario, Quebec, Manitoba and California. Anwaatin was founded by Larry Sault, former Grand Chief of the Iroquois and Allied Indians, and former Vice President, Canadian Executive Services Organization (CESO) Aboriginal Services with oversight of seven regional offices, budgets, staff and a mandate of assisting First Nations across Canada in developmental stages of growth within their communities. Larry provided a Keynote Address to the Opening of the Climate Summit of the Americas, July 2015. Anwaatin means "calm weather" or "calm climate". Anwaatin focuses on:
Territorial climate action,

Readiness for emerging Cap and Trade markets,

Strengthening biodiversity and resilience in the face of climate change,

Partnerships to create Indigenous carbon offsets to sell competitively on Cap and Trade markets,

Low-carbon Indigenous energy generation and energy efficiency projects, including Aboriginal Community Energy Plans
Anwaatin is based on this premise:
"Two pathways – fighting climate change and revitalizing treaty relationships – are now coming together. And that's a good thing for everybody. When you're battling climate change, you need warriors. We are those warriors. Our weapons are not guns. We're armed with wisdom and love for the natural world. We are Stewardship Warriors."
~ Larry Sault, President and CEO, Anwaatin – Keynote Address to the Opening of the Climate Summit of the Americas, July 2015
We are an Ontario B Corp, and we assist Indigenous communities with support throughout regulatory processes surrounding major development projects like mines, hydroelectric facilities, transmission lines, highway expansions, oil and gas pipelines, natural resource transport applications and nuclear power.
We have deep context and experience behind the recommendations we provide, having worked for our clients on almost every major project in Canada over the last 10 years. For us, it's all about building long-term relationships with our clients. We want to get to know you and what you want to do so we can help you move your plans forward.