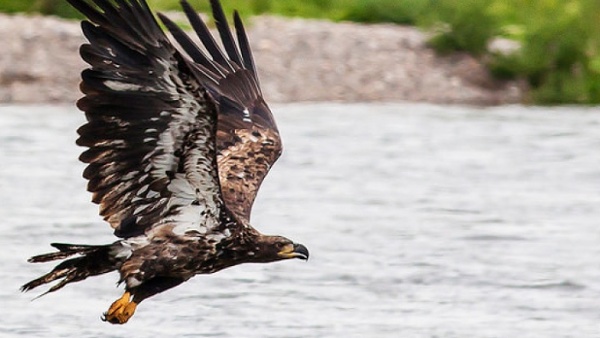 Read on for updates on Indigenous funding programs, precedent setting impact benefit and resource management agreements, and stories of prosperity, jurisdiction and stewardship in action.
Indigenous Prosperity
Sabina Gold and Silver Corp. and the Kitikmeot Inuit Association announced this week that they have finalized the terms of a 20 year Framework Agreement setting out benefits, rights and obligations with respect to surface land access on Inuit owned land on the Back River Project. More information on some of the innovative highlights in the Inuit Impact Benefit Agreement can be found here.
A B.C. Supreme Court Judge has ruled Fisheries and Oceans Canada has one year to establish a commercial fishery for the five First Nations collectively known as the Nuu-chah-nulth after a 12-year court battle.
"Bringing in outside revenue that is going to contribute to the local economy is a goal of ours," says the chairperson of the Haida business entity, HaiCo. The floating resort offers guests the option to relax with a spa on board the vessel, observe traditional crafts, or venture out into the wilderness with guided tours to old-growth forests and sites of ancient villages.
Recent census figures indicate that more than half of Canada's Indigenous population live off-reserve, and advocates are saying the Federal government failed to include and represent this constituent of the population in its federal spending plans to address the housing needs of First Nation, Metis and Inuit peoples.
Indigenous Stewardship & Jurisdiction
People from the Secwepemc Nation gathered to protest the $7.4 billion Trans Mountain expansion project this week, expressing concern about the project's potential environmental impacts on the salmon population. With 518 of 1,150 total kilometers of the existing pipeline route running through Secwepemc territory, Kinder Morgan's response to the community will be one to watch as the May 31st deadline to pull out fast approaches.
Two Innu communities are pushing back against two provincial governments for ignoring their duty to consult over plans to develop the "Labrador Trough," a swath of mineral-rich land that straddles the Labrador, Quebec border. "Quebec and Newfoundland continue to live in a bygone era, one in which they believe it is still possible to disregard First Nations on their own territories."
We couldn't help but share this as well - the Marvel universe is heading to Canada's north, featuring Amka a.k.a. Snowguard, an Inuit teenager from Pangnirtung, Nunavut, who decides to investigate a mysterious factory that has sprung up near her community overnight.
About Us: Shared Value Solutions
We are an Ontario B Corp, and we assist Indigenous communities with support throughout regulatory processes surrounding major development projects like mines, hydroelectric facilities, transmission lines, highway expansions, oil and gas pipelines, natural resource transport applications and nuclear power.
We have deep context and experience behind the recommendations we provide, having worked for our clients on almost every major project in Canada over the last 10 years. For us, it's all about building long-term relationships with our clients. We want to get to know you and what you want to do so we can help you move your plans forward.