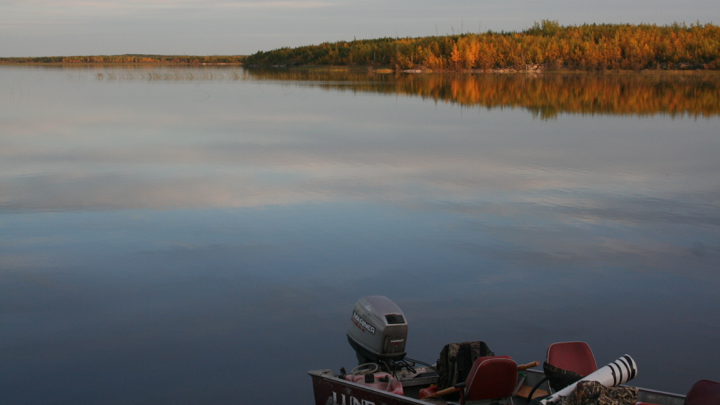 In 1990, a group of First Nations Chiefs came together to request that their communities be given the opportunity to manage their reserve lands. This was primarily driven by their frustration with lack of control over lands, which was impeding progress on economic development within their communities. In short, they were not able to "move at the speed of business" because of Indian Act- imposed processes about land-use on reserve. Shortly thereafter, the First Nations Land Management Act (FNLMA) was developed and adopted.
This blog is post #1 in our series about the First Nations Land Management Act and Land Code Communities. The other posts in the series can be found at:
Specifically, the FNLMA allows communities to opt out of sections of the Indian Act pertaining to lands management. Communities that choose to follow this lands management pathway, can apply to enter into a Framework Agreement with Indigenous and Northern Affairs Canada (INAC, formerly AANDC) and develop a Land Code to assert jurisdiction over their reserve lands. Eligibility of a community is based on a review of the First Nations General Assessment by INAC, which includes a review of the financial stability of the community.
Thinking About Becoming a Land Code Community? Five Things to Consider:
1) Why become a land code community?
Currently there are 69 operational land code communities located across Canada, from Beecher Bay First Nation in the west to Magnetawn First Nation in Ontario, and through to Abenakis de Wolinak First Nation in Quebec. These communities now have:
control and decision-making over lands management, including the issuing of permits, licenses and land designations
the ability to lease land for up to 99 years to band members or third parties, allowing lessors the ability to obtain a mortgage or other financing for land development or housing construction.
law making powers and the ability to enforce land laws
legal capacity to acquire and hold property, to borrow, to contract, and to expend and invest money
control over how third-party interests are managed on reserve lands
As a result, these same communities can now benefit from:
more effective and efficient land transactions
collection of land-generated revenues
community-specific environmental management plans and land-use plans
community control over reserve lands using Indigenous practices and traditions
recognition of the community's right to govern reserve land and resources
"The Magnetawan First Nation is very pleased to be joining the First Nations Land Management Regime. The Magnetawan First Nation sees this as an important first step in the direction of self-government by providing self-determination to manage our lands more effectively and efficiently than under the Indian Act. This Regime provides greater opportunity to be more competitive on a number of important economic development projects in our community." – Former Chief William Diabo, Magnetawan First Nation
2) What is the role of community members in this process?
It is important to note that entering the First Nations Land Management Regime is a community-based process, with engagement of members required throughout. A community cannot move from the initial developmental phase of the regime to the operational phase WITHOUT a successful ratification vote on both the land code AND the individual agreements, by the majority of eligible or registered voters.
3) Is funding available?
The individual agreement between a community and Canada is negotiated to deal with specifics of the transfer of administration of land from Canada to the community, as well as funding to be provided by Canada for lands management. Financial support is available to a community to develop its Land Code, its community ratification process, as well as the Individual Agreement. Subsequently, once a community is operational under the Land Code, funding is provided to manage lands, to administer an environmental assessment and management process, and to develop, administer, and enforce laws under the land code.
4) Are there restrictions?
Restrictions to the regime include:
communities are required to implement environmental assessment and protection laws that, at a minimum, must meet those of the province where the community is located
lands cannot be sold
not all land resources are included in the regime; exclusions include those related to fishing, migratory birds, endangered species, oil and gas, uranium and radioactive materials
entering the regime does not affect Canada's title to reserve land- it is not a fee simple transfer of title.
once a community opts into the regime, there is no option to return to the Indian Act for lands management
5) What about historical environmental issues on the lands?
Canada remains responsible for any legacy contamination on the reserve lands. This does not end when an Indigenous community adopts a land code and enters into the developed individual agreement. Additionally, the community itself is entitled to full disclosure of any environmental issues on the lands and may opt to exclude certain areas from the land code until the issue is resolved.
Interested in learning more?
SVS conducts land-use planning and environmental management planning for First Nations operational communities under the land code process. We also advise communities and their legal counsel on the development of land laws, policies and other tools that relate to the community's land code, and assist communities with organizational readiness for administering land management. Please give our team of registered professional planners, and environmental and community development specialists a call for more information!
Our team from left to right - Alison Fraser, Scott Mackay, and Jeremy Shute - contact information is below!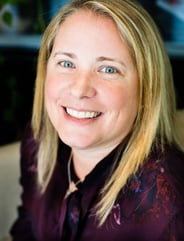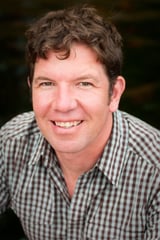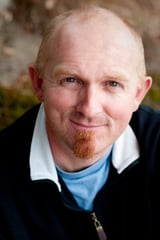 Contact us:
alison.fraser@sharedvaluesolutions.com
226-706-8888 ext. 117
scott.mackay@sharedvaluesolutions.com
226-706-8888 ext. 102
jeremy.shute@sharedvaluesolutions.com
226-706-8888 ext. 105
References:
First Nations Land Management Readiness Guide, 2013. Aboriginal Affairs and Northern Development Canada.
Framework Agreement on First Nation Land Management: Questions and Answers https://labrc.com/wp-content/uploads/2014/03/FAQ-English.pdf
Misipawistik Cree Nation - Land Code: Frequently Asked Questions. http://misipawistik.com/uploads/3/4/8/8/34880066/land-code-faq.pdf
KPMG. 2014. Benefits Review of the Framework Agreement on First Nations Land Management
Shared Value Solutions (SVS) has an unshakable commitment to a land where all peoples can reach their full potential, share prosperity, and uphold their rights. We believe all of this begins and ends with healthy lands and waters.
SVS is a small, rapidly growing 20-person environmental and community development consulting firm located in Guelph, Ontario, Canada, that works primarily for and with Indigenous clients.
We assist Indigenous and non-Indigenous communities and private sector companies in coming together to create shared value for all parties involved. Our values are to "have fun, make money, do good, and do good work".
We are a B Corp and we bring the best engineering, design, environment, architecture and other technical discipline expertise to address your challenges and opportunities:
Strategic Environmental Assessment guidance, coordination and support

Collaborative land and resource use planning and management- process design and delivery

Design and delivery of programs promoting/supporting positive behaviour change- environmental stewardship, community-based social marketing, health/environmental health promotion

Contributing human environment considerations to technical assessments and management plans in sectors such as water resources, remediation, land use, mining, oil & gas, linear corridor development, forestry, renewable energy, nuclear waste, contaminated sites, brownfield redevelopment, watershed planning, drought planning, water use planning, waste management and waste diversion

Aboriginal and Industry Partnerships working with First Nation, Inuit and Métis communities

Value Engineering & Value Analysis: we facilitate project teams to optimize a project by understanding functions, objectives, costs and social, cultural and environmental considerations.