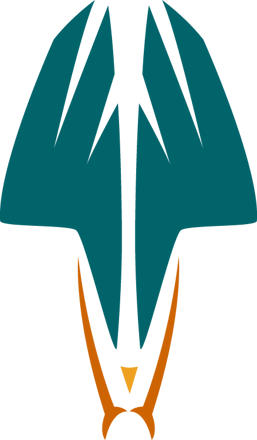 Welcome to Shared Value Solutions' biweekly funding and news digest. We hope it finds you well.
Along with a round-up of new funding opportunities, this week we are pleased to announce the release of a new eBook that explores how Indigenous Nations are moving forward with projects during Covid-19.
Stay safe and well, everyone!
eBook Release: Pandemic-Inspired Research Innovations
We are excited to announce the release of our latest eBook: Pandemic-Inspired Research Innovations. The stories in this eBook were originally published as part of an ongoing blog series that highlights how Indigenous Nations are continuing their important projects during COVID-19. We hope you find it inspiring and useful in your own journey through these uncharted waters - and beyond.
We have written several other excellent and informative eBooks that are available for free download!
I

ndigenous Planning Cheat Sheet

Indigenous Business and the Resource Sector

Indigenous Planning Starter Kit

Indigenous Guardians and Development
Download our other eBooks here
Still Available: Free Emergency Consultation Department Support During COVID-19 from SVS
First Nations are reporting that, even in the midst of a pandemic that has many band offices closed, resource development proponents continue to send referrals to move projects forward. We have ideas on how to support. Get in touch.
---
Indigenous Funding Programs
We get that your plate is likely more than full at the moment, but here are some opportunities we didn't want you to miss out on.
Opportunities Round-up:
Alberta: Landowners and Indigenous communities can nominate oil and gas sites for closure work through the Site Rehabilitation Program
"A site nomination list will be available soon, and at that time oil field service contractors may view the list of sites to negotiate with the site licensee (the oil and gas company responsible) to enter into a contract to close the site through a Site Rehabilitation Program grant."
---
News Digest
They Were Tired of Dirty Tap Water. So They became the Water Authority
After going decades without clean drinking water, 15 First Nations in Atlantic Canada have signed an agreement with the federal government to create the country's first Indigenous-led water authority.
Australia just committed $650 million to Indigenous rangers programs. Should Canada do the same?
As the federal government crafts its COVID-19 economic recovery plan, Indigenous leaders argue investments in guardian programs can create thousands of jobs, while protecting the land and healing communities.
Appeal court reverses rare advance cost award to Alberta First Nation
Alberta's highest court has overturned an order that would have required the provincial and federal governments to pay advance legal costs to an Alberta First Nation fighting for control of its traditional lands.
Judge urges Crown to live up to terms of Robinson-Huron

Treaty
A judge is urging the governments of Canada and Ontario to work toward settling a legal dispute centred on a treaty signed in 1850.
Clean energy Aligns with who we are as Indigenous Peoples
The National Observer released this multimedia piece featuring the efforts being taken by Yuneŝit'in (known in English as 'Stone' or 'Stoney') and Xeni Gwet'in (known as Nemiah Valley), two communities in the Tŝilhqot'in Nation to move towards clean renewable energy solutions in the communities.
---
Reconciliation Circle Update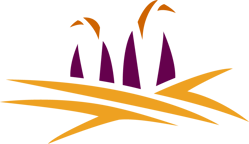 In each issue of The Talon, we bring you stories from the Reconciliation Circle, our group of Indigenous and non-Indigenous SVSers who come together regularly to explore issues of diversity and inclusion. We share what we're up to, and what we're talking about. Please share any ideas you might have for what we could get up to!
This week's focus: The #StopHateforProfit Campaign
Shared Value solutions is proud to join the #StopHateforProfit campaign. We will pull all ads on Facebook and Instagram, effective immediately, through at least the end of July, pending meaningful action from Facebook.
we wish to raise awareness of the harmful, racist content and misinformation that is shared on these social platforms and ask that Facebook and Instagram strengthen their content-moderation policies and enforce them consistently. We will redirect our ad budget to Indigenous media platforms.
Like what you're reading? Want to receive it in your inbox every two weeks?
---
We are a Canadian B Corp, and we assist Indigenous Nations with support throughout regulatory processes surrounding major development projects like mines, hydroelectric facilities, transmission lines, highway expansions, oil and gas pipelines, natural resource transport applications and nuclear power.
We have deep context and experience behind the recommendations we provide, having worked for our clients on almost every major project in Canada over the last 10 years. For us, it's all about building long-term relationships with our clients. We want to get to know you and what you want to do so we can help you move your plans forward.