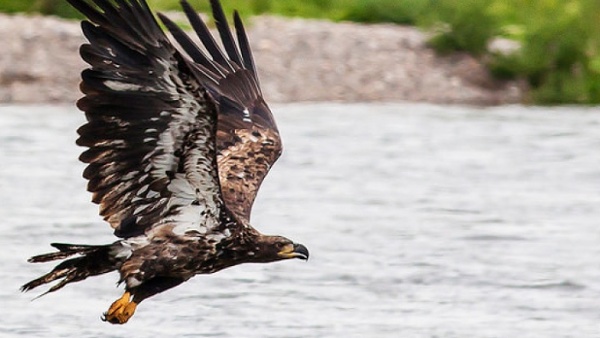 Read on for updates on Indigenous funding programs, precedent setting impact benefit and resource management agreements, and stories of prosperity, jurisdiction and stewardship in action.
Indigenous Prosperity
"This is an historic partnership involving Indigenous and northern communities with industry leaders that now positions the Port of Churchill as an Arctic gateway for future prosperity." The Churchill Railway and Port buying group includes: Fairfax Financial Holdings; AGT Food and Ingredients; Missinippi Rail Partners, a joint operation of Missinippi Rail Limited Partnership and OneNorth, a pair of groups representing communities in Manitoba and Nunavut. This is an Agreement in Principle, and still needs legal issues sorted before repairs to tracks damaged by flooding last year.
Manitoba Metis Federation (MMF) is seeking a judicial review of the Manitoba government's decision to quash a Manitoba Hydro deal. The MMF is filing documents in court to try to overturn Premier Brian Pallister's orders to Manitoba Hydro to kill a $67.5-million land entitlement deal with the MMF. "The MMF's court action will seek to overturn the decision the Manitoba Government made on March 21, 2018 — following the unprecedented mass resignation of nine members of the Manitoba Hydro board of directors — that directed Manitoba Hydro 'to not proceed with the agreement with the Manitoba Métis Federation at this time,'" MMF president David Chartrand said.
Up to $3,000,000 for community economic infrastructure proposals; Up to $1,000,000 for business innovation/growth proposals. INAC;s Community Opportunity Readiness Program addresses the financial needs of Indigenous communities when they are in pursuit of economic opportunities. Eligible activities include feasibility studies, planning, negotiations and training.
Indigenous Stewardship & Jurisdiction
Meaningful consultation. Independent science. Distance from politics. With the Canadian government taking ownership of the controversial pipeline, it seems that the results of Bill C-69 and the environmental assessment overhaul is more important than ever.
A motion for "summary judgment" was argued by their lawyers at the Ontario Superior Court this week, requesting an order that for older pipelines that were approved and built before the duty to consult/accommodate applied, any new activity on those pipelines that causes physical impacts, has to trigger the duty to apply to that new activity today. "That means that intrusive work like 'integrity digs' where they dig up part of the pipeline to repair or replace it, should no longer happen without the Crown and the company first engaging with and protecting impacts against the First Nations who live and are from there," says Aroland Chief Dorothy Towedo.
Want to receive content like this directly in your inbox?
We are an Ontario B Corp, and we assist Indigenous communities with support throughout regulatory processes surrounding major development projects like mines, hydroelectric facilities, transmission lines, highway expansions, oil and gas pipelines, natural resource transport applications and nuclear power.
We have deep context and experience behind the recommendations we provide, having worked for our clients on almost every major project in Canada over the last 10 years. For us, it's all about building long-term relationships with our clients. We want to get to know you and what you want to do so we can help you move your plans forward.