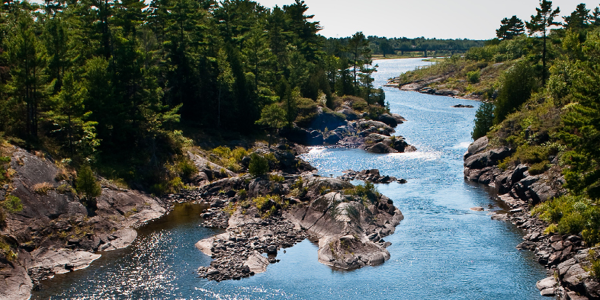 An Environmental Management Plan (EMP) is a community-specific plan for managing environmental issues and protecting environmental values. EMPs are being developed by many First Nation Land Code communities as part of protecting and managing reserve lands for current and future generations.
This blog is post #1 in our series about the First Nations Land Management Act and Land Code Communities. The other posts in the series can be found at:
As discussed in our recent blog post, First Nation Land Code communities are those communities opting out of lands management sections of the Indian Act, and developing their own laws to assert control over their lands under the First Nations Land Management Act (FNLMA). This process enables communities to move closer to self-governance. Under the Act, Land Code communities are responsible for managing natural resources, designating use of reserve lands, and protecting the environment. EMPs have emerged as an effective tool for achieving these goals.
Most EMPs include identification and description of the following:
Key environmental issues within reserve lands
Major goals and vision for the state of the environment on reserve lands
Strategies, rules and regulations for managing environmental issues on reserve lands
Beyond those key components, the structure and content of an EMP can vary. Very basic EMPs can end up looking similar to the provincial and federal regulations they replace. Many of our clients feel that a community-specific EMP should go above and beyond the minimum requirements, and should encompass a community's Indigenous knowledge (IK), as well as rights, values and interests.
Our approach to EMPs is different (and we think better!) because we focus on the importance of IK and community engagement along with providing environmental expertise. We think this makes all the difference between a plan that sits on the shelf gathering dust, and one that leads and drives postive change! In the EMPs we conduct for our clients, we focus on 5 key ingredients above and beyond providing environmental expertise:
Focusing on community interests and needs
Facilitating high levels of community engagement and participation
Meeting and exceeding (where warranted) provincial and federal regulations and guidelines
Integrating community-specific Indigenous knowledge
Highlighting potential community stewardship strategies
Five Key Ingredients for Amazing Land Code Environmental Mangement Plans:
1. Focusing on community interests and needs
Throughout the development of the EMP, we meet continuously with community leadership, elders, land users and other community members to fully understand community concerns and priorities with respect to the environment. We review existing community documents related to lands and resources, and draw connections between the environmental management plan and other community initiatives. Through this understanding of community context and community members' perspectives, we're able to develop EMPs that: align with community interests and vision for the future, fill existing gaps in environmental management, and address pressing environmental issues on reserve lands.
2. Facilitating high levels of community engagement and participation
For an EMP to work, it is critical that community members are involved in the EMP development process. By involving the community in the identification of priorities, sharing of knowledge, reviewing of options, and implementation of the plan, we ensure that the plan is appropriate and that community members will accept and respect it.
3. Meeting and exceeding provincial and federal standards
We believe it is a wasted opportunity to create an EMP that takes existing provincial and federal environmental legislation and switches the authority over to community government. Community-specific EMPs allow Indigenous communities to implement regulations and guidelines that go above and beyond provincial standards or regulations, and align more closely with their rights, interests and values related to environmental protection and management. EMPs must reflect a community's high standards for environmental stewardship, long-term sustainability, and seven generations planning.
4. Integrating local Indigenous knowledge
We understand that to make an EMP appropriate, effective, and reflective of an Indigenous community's rights and interests, local Indigenous knowledge must be drawn upon and incorporated in a meaningful way. Land users, and those whose ancestors have been connected to the earth for millennia, hold immense knowledge ofenvironmental management. Through the gathering and integration of this knowledge with western-based science, we work with communities to create management strategies and tools that are culturally-appropriate, holistic, scientifically-sound and effective.
5. Highlight community stewardship strategies
We recognize the importance of community involvement, not only in the creation of an EMP, but in the long-term management of the environment. By encouraging everyone to take responsibility for environmental management, the lands and waters are likely to be better protected. Our EMPs include community stewardship initiatives that: a) help community members learn about various elements of environmental management and protection, and b) provide community members with opportunities to play a hands-on role in environmental management. This approach tends to align well with our client communities' commitment to being stewards of the land, and working collectively towards environmental sustainability.
EMPs can play an important role in Indigenous communities moving towards self-governance, and asserting their rights, and control, over the governance of lands and resources. We believe that effective EMPs provide communities with a roadmap for environmental management that is informed by community context, that involves a wide cross-section of community members, that is culturally appropriate, and that exceeds provincial and federal environmental standards.
At Shared Value Solutions, our EMP team includes people with expertise in the fields of environmental planning, cultural anthropology, ecology, biology, water resources, archaeology, human health, and more. If your community is interested in learning more about the Land Code process, land use plans, and/or EMPs, please get in touch with us, we'd love to talk. And keep an eye out for our upcoming blog post on funding sources for Land Code communities.
Shared Value Solutions (SVS) has an unshakable commitment to a land where all peoples can reach their full potential, share prosperity, and uphold their rights. We believe all of this begins and ends with healthy lands and waters.
SVS is a small, rapidly growing 20-person environmental and community development consulting firm located in Guelph, Ontario, Canada, that works primarily for and with Indigenous clients.
We assist Indigenous and non-Indigenous communities and private sector companies in coming together to create shared value for all parties involved. Our values are to "have fun, make money, do good, and do good work".
We are a B Corp and we bring the best engineering, design, environment, architecture and other technical discipline expertise to address your challenges and opportunities:
Strategic Environmental Assessment guidance, coordination and support
Collaborative land and resource use planning and management- process design and delivery
Design and delivery of programs promoting/supporting positive behaviour change- environmental stewardship, community-based social marketing, health/environmental health promotion
Contributing human environment considerations to technical assessments and management plans in sectors such as water resources, remediation, land use, mining, oil & gas, linear corridor development, forestry, renewable energy, nuclear waste, contaminated sites, brownfield redevelopment, watershed planning, drought planning, water use planning, waste management and waste diversion
Aboriginal and Industry Partnerships working with First Nation, Inuit and Métis communities
Value Engineering & Value Analysis: we facilitate project teams to optimize a project by understanding functions, objectives, costs and social, cultural and environmental considerations.