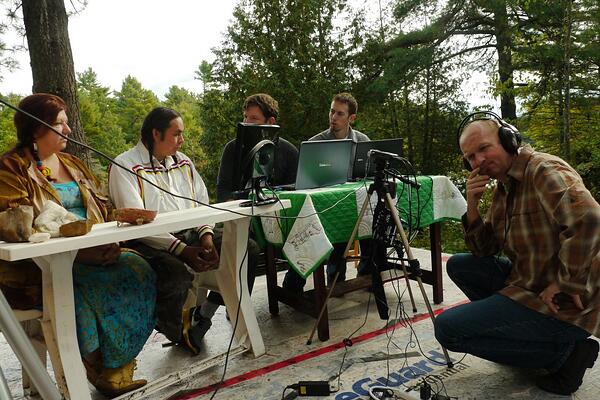 By Frances Dietrich O'Connor, Human Environment Consultant at Shared Value Solutions Ltd.
Last week I had the pleasure of attending a talk at the University of Guelph on the
Convergence of Indigenous and Scientific Knowledge Systems
. This talk featured Professor Dan Longboat from the Indigenous Environmental Studies program at Trent University and Diane Longboat, Speaker of the Governing Council of the Soul of the Mother (
http://www.soulofthemother.org/index.html
).
Working in the field of environmental planning, I have heard a great deal about the importance of incorporating indigenous knowledge systems into the work that we do. Reflecting this, at Shared Value Solutions we take the time to listen to our aboriginal clients and try to incorporate their world view into our approaches. We also advocate for the importance of sharing aboriginal oral history and traditional knowledge, often using video, as a component of the land use and occupancy research that we do. In this way, the information can have a stronger impact for an environmental assessment process and beyond.
But I feel as though this talk I attended really put into perspective how much I can learn from the rich and diverse knowledge systems of the indigenous clients we work with. I took a great deal from this talk, but most importantly I've taken a renewed commitment to building in time and space to learn from the people I am working with. For example, we have been working with one First Nation community in Northern Ontario to help them develop a Community Water Action Plan. A main component of this plan is household water management. What we can't forget in developing the Plan is that this community survived on a boil water advisory for months and individuals in this community on average use significantly less water than most Ontario households. I feel like myself and other Southern Ontarians have a great deal to learn from this community. In particular, I'm excited to see what I can learn about this community's traditional teachings around water and how these teachings might be able to help us all be better water managers. What do you think? I would love to hear any great stories or ideas you have about the convergence of Indigenous and scientific knowledge systems.