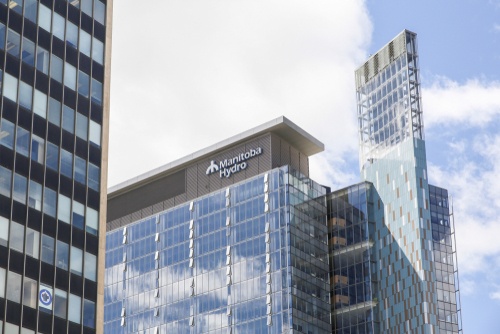 Manitoba Decision Brings the Honour of the Crown into Question Across Canada
It was a move that would make anyone question "the honour of the Crown" with respect to the Section 35 Constitutional Rights of First Nation, Inuit and Métis peoples. On March 21, 2018 the Government of Manitoba led by Premier Brian Pallister ordered Manitoba Hydro - the province's biggest Crown corporation - to withdraw from an important 2014 negotiated agreement with the Manitoba Metis Federation (MMF). This is a case that may well test "the honour of the Crown" for all First Nation, Inuit and Métis peoples across Canada.
"The Honour of the Crown" is a bedrock principle of fundamental justice that lays beyond persons and beyond politics (Arnot, D., 2010). The Supreme Court of Canada has helped define "the honour of the Crown" in several decisions that speak to the "fiduciary duty of the Crown," and the "notion that a minister's reasons to act can be defended on the grounds of political expediency." The Supreme Court has been clear that that the Crown's duty to act honourably governs all the Crown's dealings with Aboriginal peoples (Slatterly, B., 2005). In the Supreme Court's 1999 Marshall decision, the Court said that that the Honour of the Crown is always at stake in its dealings with Aboriginal people: Interpretations of treaties and statutory provisions which have an impact upon treaty or Aboriginal rights must be approached in a manner which maintains the integrity of the Crown. It is always assumed that the Crown intends to fulfill its promises. No appearance of "sharp dealings" will be sanctioned (Morellato, M., 2008).
Sharp Dealings?
On March 21, 2018, not only did Premier Brian Pallister order Manitoba Hydro to withdraw from a 50-year agreement, but he also referred to the MMF as a "special interest group" and the agreement as being about "persuasion money". The actions of the Premier are unprecedented and should be of serious concern to all First Nation, Inuit and Métis peoples in Canada, and to all Canadians. His actions seriously undermine one of the most important principles in Canada's relationship with Indigenous peoples, and in the wider project of reconciliation in general, that the Crown will act honourably in its relationships, and that its word can be trusted.
The agreement dealt with Manitoba's duty to meaningfully consult the MMF about major resource and infrastructure developments that could affect their rights, and to accommodate them for impacts to their rights, via a settlement agreement of $67 million to be paid out over 50 years.
Shared Value of Impact Benefit Agreements - IBAs - At Risk
Known commonly as "Impact Benefit Agreements" or IBAs, Crown and private sector corporations have been negotiating agreements just like the one, for more than two decades. Indigenous and Industry partnerships are important, as are government initiatives that tie energy together with reconciliation. In the mining sector and the energy sector, there are hundreds of IBAs. Indigenous engagement for linear corridors - like pipelines and transmission corridors - is key to low impact, sustainable projects. Along the proposed TransMountain Pipeline, for example, many indigenous communities have signed such agreements with Kinder Morgan - now being replaced by Canada as owner and proponent to uphold "the honour of the Crown".
IBAs have become one of the most reliable methods for addressing past grievances and potential concerns and rights impacts before a project proceeds - keeping disputes out of the Courts, and providing certainty and clarity for both proponents and Indigenous communities going forward about managing risks and sharing benefits of development. The agreement at issue between the MMF and Manitoba Hydro is, in part, connected to the Manitoba to Minnesota Transmission Line project - an electrical transmission line that, if approved, will likely result in billions in export revenues for Manitoba over its lifespan.
The MMF will now see Manitoba in provincial court, and if they are unsuccessful, likely in the provincial and then federal Supreme Court. After all, why wouldn't they? First Nation, Inuit and Métis communities and organizations have one of the longest and strongest winning streaks in the courts in Canadian legal history. The results for Manitoba and Manitobans? Based on history from the time before IBAs, they will likely include wasted public money in courts, more project delays for the Manitoba-Minnesota Transmission Line project, more economic uncertainty for proponents considering doing business in Manitoba, and lost Hydro revenues.
Why is The Honour of the Crown Important in this Case?
Historically, Manitoba Hydro has spent billions of dollars on projects that are aimed at damming rivers, diverting water and building transmission lines with the goal of providing a sustainable power source. This practice has brought about a significant reduction in First Nation and Métis traditional land uses and lands and has resulted in tremendous impacts to Métis and FIrst Nation rights, interests and claims in Manitoba. Agreements such as the one between MMF and Manitoba Hydro are extremely important and legitimate ways of addressing these past and future impacts.
The actions of Premier Brian Pallister and the Government of Manitoba are very concerning both in terms of the implications for the Manitoba Métis community, but more widely signal that this may be the "thin edge of the wedge", and many other important current and future agreements between Manitoba and First Nation and Métis communities may be at risk. If the Government of Manitoba is successful in court, then those court decisions will set precedents across Canada for all First Nation, Inuit and Métis peoples.
Get Informed - Share Your Views
This is a case about "the honour of the Crown"—as the constitutional imperative that advances reconciliation with Indigenous peoples—and its application in Manitoba, and Canada. This case will impact reconciliation in Manitoba, and likely across Canada, for generations to come. Actions you can take:
If you live in Manitoba, contact your MPP and share your views
Learn more about "the honour of the Crown"
Follow news updates posted to the above MMF information page
We are an Canadian B Corp, and we assist Indigenous communities with support throughout regulatory processes surrounding major development projects like mines, hydroelectric facilities, transmission lines, highway expansions, oil and gas pipelines, natural resource transport applications and nuclear power.
We have deep context and experience behind the recommendations we provide, having worked for our clients on almost every major project in Canada over the last 10 years. For us, it's all about building long-term relationships with our clients. We want to get to know you and what you want to do so we can help you move your plans forward.