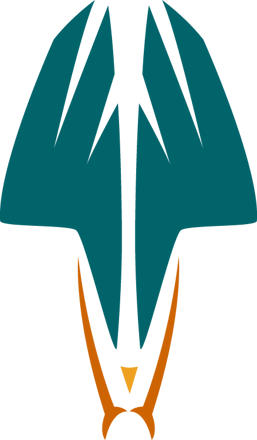 Welcome to Shared Value Solutions' biweekly funding and news digest. We hope it finds you well on this first weekend of spring!
This week marked the release of Carol Anne Hilton's much-anticipated book Indigenomics - Taking a Seat at the Economic Table. Read our latest blog post for our review.
We also share some important announcements made at this week's super inspiring First Nations Major Projects Coalition (FNMPC) conference.
Read on for our usual round up of funding opportunities and news from across Turtle Island. Stay well, everyone!
Indigenomics Reviewed: A Must-read Title for 2021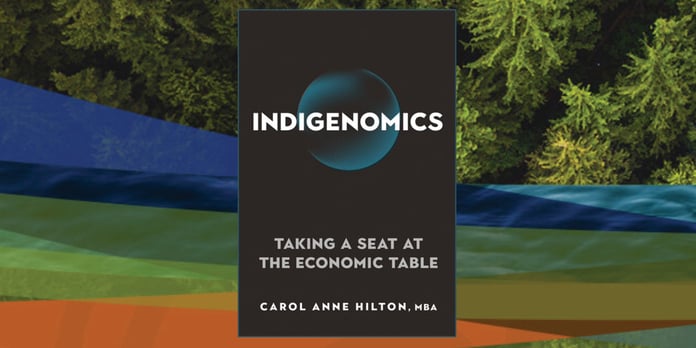 This week marked the release of Carol Anne Hilton's much-anticipated book Indigenomics - Taking a Seat at the Economic Table. Hilton explains how the economic reality we see today is such that the future of the Canadian economy is intimately tied to the economic success of Indigenous Peoples.
"It is time. It is time to increase the presence, visibility, and role of the emerging modern Indigenous economy. It is time to bring light and realize the increasing role and responsibility of Indigenous Peoples both within Canada and globally. This is the highest intention of Indigenomics."
If you haven't got your hands on a copy yet, don't despair because we have the inside scoop. Don Richardson, a managing partner at SVS, is one of the six key business leaders interviewed for the book. These individuals were chosen for their exceptional work and skill in their field and for their leadership in increasing the visibility and growth of the Indigenous economy.
If you are going to read one book this year, make it this one!

Canada Infrastructure Bank launches Indigenous Community Infrastructure Initiative
On Friday at the FNMPC conference, the Canada Infrastructure Bank (CIB) announced the launch of the Indigenous Community Infrastructure Initiative (ICII), which will enable the building of new infrastructure projects in Indigenous communities. The CIB Initiative will generate more investments in projects that are vital to economic growth and environmental protection with Indigenous communities across Canada.
First Nations, Inuit, and Métis communities will have the opportunity to partner with the CIB to make innovative investments in projects to help address the infrastructure gap in Indigenous communities.
The projects enabled by CIB investments have the potential to provide more low-carbon energy supply and enhanced energy security, reduce greenhouse gases, improve broadband connectivity, more clean and accessible water, as well as create jobs and local economic development.
As part of the ICII, the CIB will tailor its innovative, low-interest and long-term financing to provide loans of at least $5 million for up to 80% of total project capital cost. Community-based revenue-generating projects can be from any of the CIB's priority sectors: green infrastructure, clean power, broadband, public transit and trade and transportation.
FNMPC and LiUNA sign Memorandum of Understanding to Unite Interests

March 17, 2021 | Lheidli T'enneh Territory (Prince George, BC) – The FNMPC and LiUNA are committed to working together to foster First Nation equity ownership of major projects that are developed on their lands, together with increased work opportunities for Indigenous workers in all sectors of the construction industry in Canada. Through the Memorandum of Understanding (MOU), the FNMPC and LiUNA will strive to achieve our mutual objectives related to the enhancement of the ability of First Nations to maximize benefits from their participation in major projects that impact their traditional territories.

"The signing of this MOU signifies an important partnership for the FNMPC where together with LiUNA, we can work towards the enhancement of the economic well-being for our member First Nations, based on an understanding that a strong Canadian economy benefits from a strong First Nation economy", shared Chief Sharleen Gale, Chair of the FNMPC.

"LiUNA is a strong advocate for training and employing Indigenous workers throughout Canada and has unequivocally endorsed the United Nations Declaration on the Rights of Indigenous Peoples. Through our work together with the FNMPC, we hope to continue setting the industry standard for the promotion, facilitation, and provision of increased roles for Indigenous workers in all sectors of the construction industry and related fields in Canada", expressed Joseph S. Mancinelli, Vice President of LiUNA.
Read more
About the FNMPC
About LiUNA
Indigenous Funding Programs
Here are some opportunities to check out:
Wage Subsidy for Sustainability-focused Youth Employment
"Through our Green Jobs in Green Spaces Program, Project Learning Tree Canada can provide a 50% wage-subsidy to support sustainability-focused youth employment in the forest and conservation sectors.
Green Jobs can provide a 50% wage-match, up to $5,712.
Employment opportunities filled by youth age 15 to 30 (inclusive) are eligible for the wage-match.
We take a very inclusive view of Green Jobs. In essence, any opportunity that promotes nature-based solutions for a more sustainable planet can be eligible. This includes back-end or administrative work that makes land-based opportunities possible, as well as processing facilities (i.e. mills), or forestry support services (e.g. wildfire fighting, silviculture).
Funding can be applied retroactively to positions that were active between May 1, 2020 and March 31, 2021. Generally, all we need are the pay stubs and the ability to have the youth employee fill out a short participant consent form.
Positions that were funded through the CEWS or other federal COVID relief programs are often eligible for additional Green Jobs funding through PLT Canada. Please inquire with the PLT Canada team if you think your positions are eligible."
Funding for Mineral Development Advisor
MENDM has funding available for Indigenous communities to hire a mineral development advisor for a period of three years (with maximum funding of up to $130,000 per year), to assist in the regulatory consultation process. This assistance would include the review of exploration permit applications, closure plan and closure plan amendments and Environmental Assessments. Eligibility is dependent upon the amount of mining activity each community experiences. Applicants must have received 10 or more exploration plans or permit applications in the previous fiscal year (April 1 to March 31) or are engaged in reviewing two or more closure plans, closure plan amendments, or mineral development-related environmental assessments. Applications are accepted on an on-going basis.
Funding for Culturally Appropriate Mental Health and Addictions Services
The Ontario government is investing over $12.8 million to immediately expand and enhance culturally appropriate mental health and addictions services for Indigenous peoples, families and communities across the province. This funding is part of the $176 million being invested in the government's mental health and addictions plan, Roadmap to Wellness. The plan is delivering high-quality care and building a modern, connected and comprehensive mental health and addictions system.
Opportun

ities Round-up:
The Nuclear Waste Management Organization NWMO released a draft planning framework for the transportation of used nuclear fuel, and are seeking feedback and input on the framework over the coming months.
CRE's Centre for Indigenous Policy and Research has launched a second round of Indigenous youth research grants.

The Ministry of Environment, Conservation, and Parks is proposing changes to the Proposed updates to the Procedures for the Use of Risk Assessment under Part XV.1 of the Environmental Protection Act. The document provides requirements and guidance for complet5ing risk assessments reports under the Environment Protection Act. Proposed changes include better describing the different types of risk assessments and the conceptual site model, and providing guidance on the use of the Ministry's approved model for contaminant screening purposes. Comments are being invited until April 4, 2021.

MENDM is offering opportunity for comment or feedback on Ontario's long-term energy planning framework.
Participant funding available for Orano Canada Inc.

'

s licence amendment application for the expansion of the JEB Tailings Management Facility at the McClean Lake Operation. Applications due April 1, 2021. Up to $100,000 available.
Participant funding available for Beaver Dam Mine Project

.

Applications due by March 12, 2021
IAAC is making PFP available for the Joyce Lake Direct Shipping Iron Ore Project. Deadline is April 14, 2021. Joyce Direct Iron Inc. is proposing the construction, operation and decommissioning of an open-pit iron ore mine located in Newfoundland and Labrador, approximately 20 kilometres northeast of Schefferville, Quebec.
The Ministry of Municipal Affairs and Housing

is

seeking feedback on ways to grow the size of the Greenbelt.
Simon Fraser University Beedie School of Business is offering an Indigenous Business Leadership Executive MBA. The next round of applications is being accepted until April 9, 2021.
The Impact Assessment Agency of Canada (IAAC) is making Participant Funding available for the Joyce Lake Direct Shipping Iron Ore Project. Joyce Direct Iron Inc. is proposing the construction, operation and decommissioning of an open-pit iron ore mine located in Newfoundland and Labrador, approximately 20 kilometres northeast of Schefferville, Quebec. The deadline for this opportunity is April 14, 2021.
Participant Funding is available for Cameco Corporation's Blind River Refinery licence renewal application. Up to $75, 000 in participant funding will be disbursed among eligible applicants, with a deadline to apply of May 7th, 2021.
---
News Digest
Learning to negotiate: online simulation exposes youth to the complex world of treaty negotiations | CBC News
The third National Treaty Simulation looks to build the next generation of Indigenous leaders
Indigenous clinics lead off-reserve vaccine efforts as Ontario develops plan
| CTV
"It was almost like their little social gathering," the director of clinical and nursing services at MHC said in an interview. "They were really thankful."
Heiltsuk Nation, federal agencies sign agreement to establish Indigenous marine response team
| Toronto Star
The nation has been working toward establishing the Indigenous Marine Response Centre in Heiltsuk territory, which would enable them to respond quickly and efficiently to emergencies.
Vacant Prince Albert hotel re-opens as Indigenous-owned affordable housing business
| CTV
There's a Global Plan to Conserve Nature. Indigenous People Could Lead the Way
| The New York Times
---
SVS Update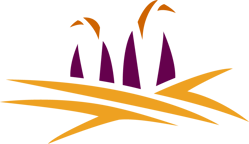 In case you missed it last time, SVS's Mitchell Avis had an article published in the Winter 2021 edition of Y Magazine, a publication put out by the Ontario Professional Planners Institute.
The article "Exploring the truths about planning" examines the common perceptions of the planning process through an Indigenous lens, highlighting the racist and colonial practices that so often shape decision making.
"Upon contact with European nations, Indigenous Peoples had been planning and building communities for millennia using Indigenous planning and architectural practices rooted in the belief that the land and water are sacred and to be cared for communally, not a commodity that can be privately owned."
Mitchell's article is one of several that make up the Truth and Reconciliation themed winter issue. The magazine can be accessed through a member and non-member login from the Ontario Professional Planners Institute website.
Great work Mitchell!
Like what you're reading? Want to receive it in your inbox every two weeks?
---
We are a Canadian B Corp, and we assist Indigenous Nations with support throughout regulatory processes surrounding major development projects like mines, hydroelectric facilities, transmission lines, highway expansions, oil and gas pipelines, natural resource transport applications and nuclear power.
We have deep context and experience behind the recommendations we provide, having worked for our clients on almost every major project in Canada over the last 10 years. For us, it's all about building long-term relationships with our clients. We want to get to know you and what you want to do so we can help you move your plans forward.
Core Services:

Impact Benefit Agreement Negotiation Support

Technical Reviews and Regulatory Process Support

Community and Economic Development Planning

Indigenous Knowledge and Land Use Studies

Environmental Monitoring

Guardians Program Development

Climate Change Readiness

GIS and Mapping

and a whole lot more...www.sharedvaluesolutions.com