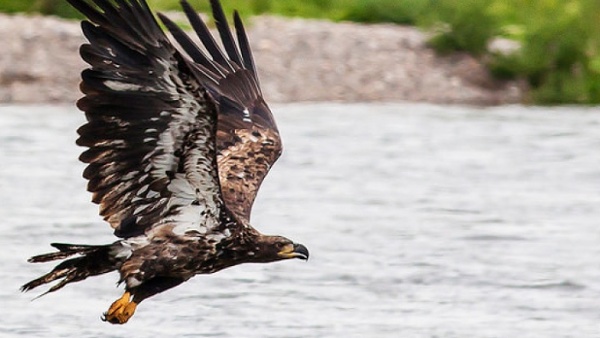 Read on for updates on Indigenous funding programs, precedent setting impact benefit and resource management agreements, and stories of prosperity, jurisdiction and stewardship in action.
Indigenous Prosperity
The Community Opportunities Readiness Program (CORP) provides project-based funding for First Nation and Inuit Communities for a range of activities to support communities' pursuit of economic opportunities. Eligigle initiatives and expenses include business planning, training, advisory services, and the establishment, acquisition or expansion of a community-owned business. A project outline is due on December 7, 2018 with the full application due on January 31, 2019.
Good UNDRIP/FPIC read. "In the old days we never spoke about partnerships, joint ventures or equity ownership. But now, that is the language spoken in Indigenous communities, especially those that sit on something of great value to resource companies."
Indigenous Jurisdiction
In recent experience we have seen our Indigenous clients use mine closure planning as a focal point for current Impact Benefit Agreements (IBAs) – and even as an opportunity to reopen existing IBAs or start new agreement-making processes for mines that predated the 2012 consultation requirements. In this article we outline key duty to consult moments for mine closure plans and some winning IBA strategies. "For First Nations people, the life of a mine is just a blip in time. We have always been here. And we'll be here when that mine is long gone. We're the ones who have to deal with what's left behind."
Piikani Nation has recently signed a Co-operative Management Terms of Reference with Alberta Parks as the start to what sounds like co-management regime for Castle Provincial Parks in Southern Alberta. The terms of reference is a starting point for forming a management board for the park consisting of reps from both Piikani and Alberta Parks who would provide management and oversight of the park.
Indigenous Stewardship
You want to make sure your environmental and socio-economic technical reviews for projects like mines, pipelines, transmission lines, oil & gas projects, and nuclear facilities, are as effective - credible, defensible, and constructive - as possible to support the best possible Impact Benefit Agreements (IBAs). But how do you know if your consultants are good... or if they have their heads in the sand?
This fund supports the development of Indigenous capacity to lead the conservation and recovery of target species and their habitats on Indigenous lands and traditionally used territories. Expressions of interest are due November 30, 2018. The deadline to submit proposals is December 21, 2018.
Funding is available for projects aimed at protecting or restoring the environment throughout Canada. The next deadline to submit a funding request through an Expression of Interest process for the Environmental Damages Fund is December 13, 2018.
Want to receive updates like this directly to your inbox?
We are a Canadian B Corp, and we assist Indigenous communities with support throughout regulatory processes surrounding major development projects like mines, hydroelectric facilities, transmission lines, highway expansions, oil and gas pipelines, natural resource transport applications and nuclear power.
We have deep context and experience behind the recommendations we provide, having worked for our clients on almost every major project in Canada over the last 10 years. For us, it's all about building long-term relationships with our clients. We want to get to know you and what you want to do so we can help you move your plans forward.