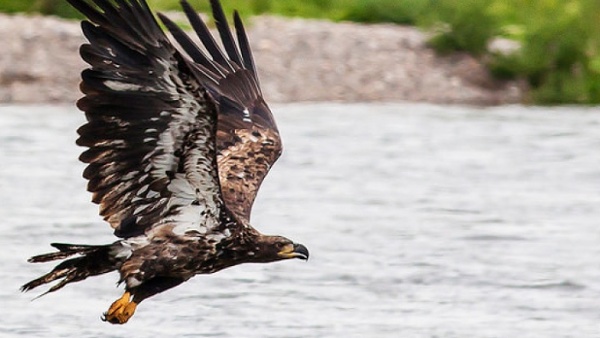 Read on for updates on Indigenous funding programs, precedent setting impact benefit and resource management agreements, and stories of prosperity, jurisdiction and stewardship in action.
Lest We Forget
In honour of National Aboriginal Veterans Day and Remembrance Day, we share this article about work being done to acknowledge Indigenous veterans who served in World War I and World War II.
Indigenous Prosperity
A train rolled into Churchill, Manitoba this week for the first time in more than a year after spring flooding damaged the tracks and severed the town's only land link to the rest of the province.
Indigenous Jurisdiction
IBAs are not only a vehicle for accommodating for direct rights impacts, but also for addressing the multi-generational environmental risks of a project that your community bears. In this article we unpack some key environmental protection measures that can make a real difference in protecting what matters to future generations.
The question of what effective Indigenous government environmental oversight of pipeline projects can look like looms large in the current debates about the oil and gas pipelines set to criss-cross Indigenous lands and waters across North America. Whether or not your community supports existing pipelines and proposed developments, everyone has an interest in their safe construction and operation. But how do you best protect your lands and waters?
"We knew all along, for many many decades, for many centuries, since time immemorial, that our inherent and Treaty rights are of international law, and they do trump provincial law... We never had any doubt [it would be thrown out]... We will go the distance for our inherent and Treaty rights." - Federation of Sovereign Indigenous Nations (FSIN) Chief Bobby Cameron
Indigenous Stewardship
The 14,000 square kilometres of rugged boreal forest and sprawling wetlands in the Northwest Territories will be protected from resource extraction and stewarded by Indigenous guardians from the Dehcho First Nations. "The kind of past models of protected areas has always been led by crown and public governments and this is a case where the Dehcho under their own authority and own laws were able to declare the Edéhzhíe as a Dehcho protected area."
The Narwhal posts an article detailing the emerging trend for Indigenous EAs [environmental assessments] through which Indigenous governments set the terms for EAs, and conduct those reviews with their worldview, using their own Indigenous laws, and making their own decisions about the projects - meeting the goals of free, prior and informed consent.
Want to receive updates like this directly to your inbox?
We are a Canadian B Corp, and we assist Indigenous communities with support throughout regulatory processes surrounding major development projects like mines, hydroelectric facilities, transmission lines, highway expansions, oil and gas pipelines, natural resource transport applications and nuclear power.
We have deep context and experience behind the recommendations we provide, having worked for our clients on almost every major project in Canada over the last 10 years. For us, it's all about building long-term relationships with our clients. We want to get to know you and what you want to do so we can help you move your plans forward.