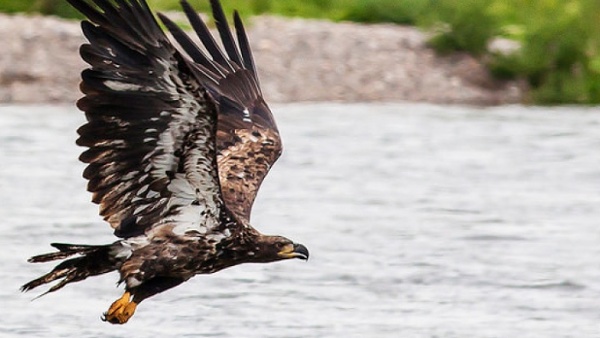 Read on for updates on Indigenous funding programs, precedent setting impact benefit and resource management agreements, and stories of prosperity, jurisdiction and stewardship in action. [And new this week - we're hiring for seven new positions! So scroll down and spread the news!]
Indigenous Prosperity
The Ontario's Independent Electricity System Operator (IESO) offers a range of funding programs to Indigenous communities to address energy reliability issues, develop community energy plans, and support training initiatives. We provide a link below to their Community Energy Champion Program, which provides up to $50,000 of annual funding to hire a designated staff member to implement and evaluate energy-related priorities. The application deadline for the program is November 1st, 2018.
Indigenous Jurisdiction
The question of what effective Indigenous government environmental oversight of pipeline projects can look like looms large in the current debates about the oil and gas pipelines set to criss-cross Indigenous lands and waters across North America. Whether or not your community supports existing pipelines and proposed developments, everyone has an interest in their safe construction and operation. But how do you best protect your lands and waters?
Did you get involved in Idle No More? Then you will be interested in Canada's official response to your environmental concerns - in the form of new legislation. This week the Interdepartmental Task Team on Environmental and Regulatory Reviews offered webinar information updates on the progress of major new legislation relating to fish, water, energy and the environment: Bill C-68 and Bill C-69. The legislation includes the new Impact Assessment Act (replacing the Environmental Assessment Act), the new Canadian Energy Regulators Act (replacing the National Energy Board Act), the new Canadian Navigable Waters Act, and the new Fisheries Act: legislation that will impact Indigenous rights and interests for a long, long time.Read on for a summary of points we heard in the presentation that are relevant to Indigenous rights and interests, including an announcement of $10,000 of participant funding for Indigenous review of the Navigable Waters Act.
Indigenous Stewardship

(l-r) Advisor Jason Rasevych, Agoke Development Corp. president Mark Bell, and director Bill Spade show off the hardware at the NADF Business Awards, Oct.18. (Supplied photo)
Stewardship: Agoke Development Corporation Receives Business Partnership of the Year Award
The Agoke Development Corporation received top honours in being named the winner of the Business Partnership of the Year Award at the Nishnawbe Aski Development Fund (NADF) Business Awards held in Timmins, Oct.18, 2018. The three First Nation communities of Aroland, Marten Falls. and Eabametoong, collectively manage the 10,900-square-kilometre Ogoki Forest, 400 kilometres northeast of Thunder Bay. Their corporation handles the silviculture programs and access road maintenance while protecting culturally sensitive areas and wildlife habitat.
One of the most notorious, destructive wildfires of 2017 has led to a unique opportunity for archaeological research. The Elephant Hill Wildfire burned up 192,000 hectares of B.C.'s Interior which one archaeologist says has made it easier to comb the forest floor for previously hidden Indigenous archaeological sites.
A new Keyano College program in Fort Chipewyan, Alberta aims to combine Indigenous traditional knowledge and modern science to empower the next generation of environmental monitors in the oilsands. The community's Indigenous groups have long raised concerns about pollution from industry and low water levels from dams, pulp mills and oilsands projects.
We're Hiring!
From coast to coast to coast, our team at Shared Value Solutions is so super busy working with our First Nations, Métis and Inuit clients that we have a record number of job postings to share! We're looking to fill the following positions:
Aquatic Biologist
Impact Assessment Specialist
GIS Specialist

Social Researcher

Wildlife Biologist, Ecologist or Related Specialty

Marketing and Sales Coordinator

Water Resources Specialist / Hydrologist
Want to receive updates like this directly to your inbox?
We are a Canadian B Corp, and we assist Indigenous communities with support throughout regulatory processes surrounding major development projects like mines, hydroelectric facilities, transmission lines, highway expansions, oil and gas pipelines, natural resource transport applications and nuclear power.
We have deep context and experience behind the recommendations we provide, having worked for our clients on almost every major project in Canada over the last 10 years. For us, it's all about building long-term relationships with our clients. We want to get to know you and what you want to do so we can help you move your plans forward.