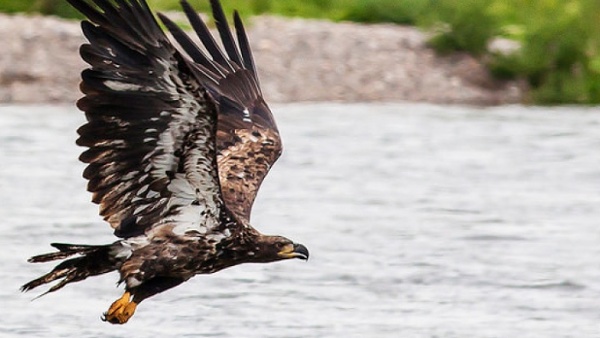 Read on for updates on Indigenous funding programs, precedent setting impact benefit and resource management agreements, and stories of prosperity, jurisdiction and stewardship in action.
Indigenous Prosperity
Members of Alderville, Beausoleil, Chippewas of Georgina Island, Chippewas of Rama, Curve Lake, Hiawatha and Mississaugas of Scugog Island First Nations will decide this weekend whether to accept a $1.1 billion settlement from the federal and Ontario governments over a long-standing treaty dispute. The First Nations have asserted for years that the Crown unjustly crafted and implemented these agreements without fair compensation for their land, and that the nations never surrendered fishing, hunting and other rights in the 20th-century treaties.
Indigenous Stewardship
Concerned Indigenous groups asked the National Energy Board this week to take into consideration existing and future impacts and treaty rights when considering whether to OK a new hydro transmission line between Manitoba and Minnesota. Prior to the hearings the board stated it did not intend to assess the environmental and socio-economic impacts of upstream or downstream facilities associated with electricity production. "Manitoba Hydro objected to us being here, saying that we are irrelevant, but we are not irrelevant," said Elder Tommy Monias from Cross Lake First Nation.
The Indigenous Forestry Initiative (IFI) provides funding to support Indigenous stewardship of forest resources and Indigenous participation in forestry-related economic opportunities and governance.
Produced in partnership with the Assembly of First Nations, Inuit Tapiriit Kanatami, the Métis Nation, the National Centre for Truth and Reconciliation and Indspire, the four-volume set shares the stories, perspectives, voices and history of the Indigenous Peoples of Canada. The Atlas, set to launch this summer, will include historic and contemporary maps and explores themes of language, demographics, economy and culture. Important topics such as treaties and residential schools are covered in-depth, as well as the contributions of Indigenous Peoples, their oral traditions and land-based knowledge.
Indigenous Jurisdiction
The province has released its long-anticipated First Nations Mineral Development Protocol, co-written by former Assembly of Manitoba Chiefs grand chief Ron Evans and former deputy premier of Manitoba Jim Downey. The report addresses issues like communication with First Nations about potential mineral exploration projects and more expeditious response from government regarding regulatory action it needs to take during mineral development projects. The protocol also includes a call for revenue-sharing and for First Nations to become engaged in more substantial economic partnerships with the mining companies.
Want to receive updates like this one directly to your inbox?
We are an Ontario B Corp, and we assist Indigenous communities with support throughout regulatory processes surrounding major development projects like mines, hydroelectric facilities, transmission lines, highway expansions, oil and gas pipelines, natural resource transport applications and nuclear power.
We have deep context and experience behind the recommendations we provide, having worked for our clients on almost every major project in Canada over the last 10 years. For us, it's all about building long-term relationships with our clients. We want to get to know you and what you want to do so we can help you move your plans forward.