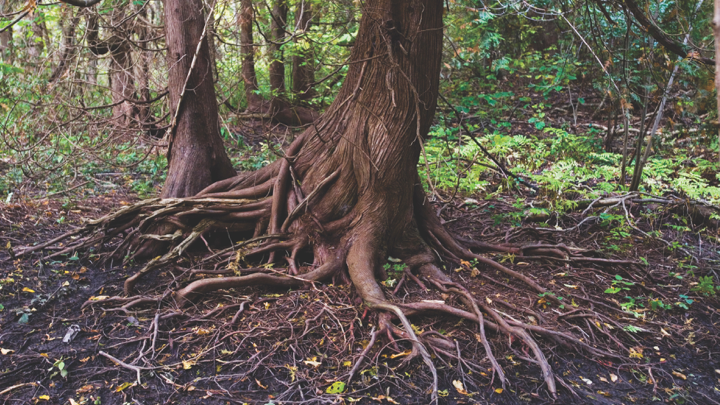 Ontario has released a guidance document to apply the cultural heritage policies of the 2014 Provincial Policy Statement. Consultation with Indigenous communities is often recommended but not always required. It's time to have your say on how Indigenous communities are consulted through Ontario's land use planning process! The deadline to comment to Ontario is November 17, 2017! [UPDATE - November 2018 - Ontario posted this proposal for a 45 day public review and comment period starting October 03, 2017. Comments were to be received by November 17, 2017. We and others provided comments, however, to-date, Ontario has not provided any updates on the status of this important guide.]
Background
In 2014, the Ontario released the new Provincial Policy Statement (PPS), which provides policy direction on matters of provincial interest related to land use planning and development. All decisions made under the authority of the Ontario Planning Act, including Official Plans, Zoning By-laws and development applications, "shall be consistent with" the PPS.
The PPS defines three different types of cultural heritage resources: built heritage resources, cultural heritage landscapes and archaeological resources. On October 3, 2017 the Province posted "A Guide to Cultural Heritage Resources in the Land Use Planning Process" to the Ontario Environmental Registry (EBR) for a 45-day commenting period. The guidebook is meant to help those involved in the land use planning process in Ontario understand the changes to the cultural heritage policies in the PPS.
Key Issues
Based on our initial review, the following are our key comments and concerns with the draft guide, revolving around duty to consult obligations:
The language of the guide is not strong enough on engaging with Indigenous communities. When language is not strong enough it can often appear that engaging with Indigenous communities is an option rather than a requirement. The Province should use terminology such as "must" rather than "should" when describing engagement requirement with Indigenous communities.

There is no reference to how Indigenous communities are to be involved in reviewing and conducting the heritage assessment work. Indigenous communities should have the first right of refusal to conduct cultural heritage work and should be involved in fieldwork monitoring. Indigenous communities should also be allowed to review all cultural heritage reports within their traditional territories and have finalized cultural heritage reports returned to them.

There is no guidance on how to engage with Indigenous communities and at what stage engagement is to begin. Indigenous communities should always be consulted at the beginning of a project. Indigenous communities must be engaged on their own terms and an agreed upon process should be developed with Indigenous communities that outlines the terms and process of consultation.
How Does the Guide Propose to Recognize & Involve Indigenous Peoples?
The guide is broken down into several sections and includes the following references to Indigenous peoples as it relates to the implementation of the cultural heritage policies in the PPS:
Sense of Place and Cultural Planning:
The PPS states that long-term economic prosperity should be supported by "encouraging a sense of place, by promoting well-designed built form and cultural planning, and by conserving features that help define character, including built heritage resources and cultural heritage landscapes". The guide:
Recognizes that Indigenous worldviews can inform and contribute to the sense of place;

Suggests that planners and communities can help define, develop and maintain sense of place by working closely with Indigenous partners to identify measures to identify, protect, conserve or promote Indigenous cultural heritage resources; and

Suggests that cultural planning "should" include meaningful engagement with Indigenous partners to identify, protect, promote and appropriately manage cultural heritage resources of significance to Indigenous communities.
Built Heritage Resources:
The PPS requires that significant built heritage resources and significant cultural heritage landscapes "shall be conserved". The guide recommends working closely with Indigenous communities to ensure respect for and conservation of Indigenous cultural heritage resources. There is no indication that Indigenous communities should be engaged with as part of the initial step to determine if a property has built heritage resources.
Cultural Heritage Landscapes:
In accordance with the PPS requirement that cultural heritage landscapes "shall be conserved", the guide includes the following:
Recognizes Indigenous engagement is important when evaluating a landscape for conservation because of their transitional knowledge about past use or resources in the area;

Recognizes that Indigenous communities may be reluctant to identify cultural heritage landscapes of significance and that their privacy should be respected;

Directs local planning processes to incorporate measures to protect cultural heritage landscapes that are identified by Indigenous communities or recognized by federal or international designation authorities; and

Recognizes that cultural heritage landscapes may have value because there are linked to intangible heritage attributes. In these cases the guide states Indigenous partners "should" be engaged on the most appropriate way to address this.
There is no indication that Indigenous communities should be engaged with as part of the initial step to determine if a property is considered a cultural heritage landscape.
Archaeology
Archaeological resources are protected under the Ontario Heritage Act and other legislation and provincial policy, including the PPS. The guide includes the following:
Encourages but does not require engagement with Indigenous communities at Stage 1 of archaeological fieldwork when completing the background study to determine archaeological potential;

Requires engagement with Indigenous communities at the end of Stage 3 when assessing the cultural heritage value or interest of certain site types;

Requires engagement with Indigenous communities at Stage 4 when forming mitigation strategies for certain site types;

Lists Indigenous trade routes and Indigenous or local knowledge of possible archaeological sites or historical events, activities or occupations on or near the property as part of the criteria for determining archaeological potential on land.
Community Engagement
For the first time, the PPS makes explicit reference to Aboriginal communities in relation to planning matters. The guide includes the following directions:
Encourages planning authorities to coordinate planning matters with Indigenous communities;

Requiring the consideration of Aboriginal community interest in conserving cultural heritage and archaeological resources; and

Recognizes the duty to consult and provides the position that municipalities may have a duty to consult in some circumstances, for example where municipalities are the approval authority.
There is no statement providing guidance around what engagement should look like with Indigenous communities. The language around becoming aware of and working with Indigenous communities is not strong enough.
Next Steps
This guide is on our radar at SVS and we are working to review the entire document as it relates to Indigenous communities and prepare comments to be submitted to the Province by the November 17, 2017 deadline.
Are you interested in how this guide may impact your community? Contact us to see how we can help ensure that your interests are protected and represented in this Provincial guide on cultural heritage resources and the land use planning process.
[UPDATE - November 2018 - Ontario posted this proposal for a 45 day public review and comment period starting October 03, 2017. Comments were to be received by November 17, 2017. We and others provided comments, however, to-date, Ontario has not provided any updates on the status of this important guide.]
We are an Ontario B Corp, and we assist Indigenous communities, and Indigenous joint ventures and equity partnerships, with regulatory advice, negotiation and business strategy, relevant supporting studies, and technical reviews related to major development projects such as mines, hydroelectric facilities, transmission lines, highway expansions, oil and gas pipelines, and nuclear power. We also assist "enlightened" industry proponents – companies that really understand and embrace their responsibility to the environment, community, and creating shared value with the people their operations affect.
For us, it's all about building long-term relationships with our clients. We want to get to know you and what you want to do so we can help you move your plans forward. We have deep context and experience behind the recommendations we provide, having worked for our clients on almost every major project in Canada over the last 10 years.
At Shared Value Solutions, we speak your language. And we know that the impossible is possible – with the right people in the circle.
We bring the best engineering, design, environment, architecture and other technical discipline expertise to address your challenges and opportunities: