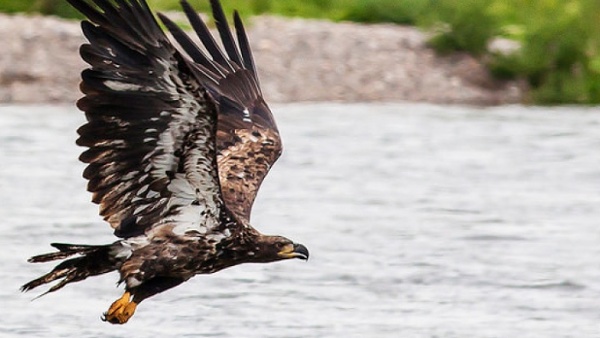 Read on for updates on Indigenous funding programs, precedent setting impact benefit and resource management agreements, and stories of prosperity, jurisdiction and stewardship in action.
Indigenous Prosperity
A remote Manitoba First Nation has made history by partnering up with a mining company to explore diamond claims staked in the Oxford Lake area. "We are supportive of mineral exploration in our territory if a company comes to us in a respectful way to seek our consent and if the exploration is done in a responsible way."
A group of Manitoba First Nations has formed a partnership with a private company that could potentially lead to the reopening of the rail line to a port in Churchill, which Indigenous leaders say is crucial to the existence of all First Nations in northern Manitoba.
Some Atlantic region First Nations will be closely following discussions surrounding the Fisheries Act during the Special Chiefs Assembly in Gatineau, Quebec this week, with hopes that the new legislation finally brings clarity to what it means to fish for "a moderate livelihood." "I just want to make a modest living under my treaty right. It's pretty simple."
Indigenous Jurisdiction
The Ontario government reported this week it signed agreements to share the revenue from mining and forestry projects with First Nations partners including Grand Council Treaty #3, Wabun Tribal Council and Mushkegowuk Council. Under the agreements, the province will share 45 per cent of its revenue from forestry stumpage, 40 per cent of the annual mining tax and royalties from active mines at the time of signing, as well as 45 per cent from future mines in relevant areas.
Indigenous Stewardship
The Heiltsuk First Nation has partnered with Nova Scotia company Horizon Maritime Services Ltd. to create Heiltsuk Horizon Maritime Service Ltd., which hopes to win a contract through the $1.5 billion Oceans Protection Plan to provide a maritime emergency response service for oil tanker spills off the coast of British Columbia.
The First Nation Adapt program aims to support the gathering of Indigenous Knowledge, community involvement in planning processes and building capacity within Indigenous communities to conduct research and monitor the changing climate.
Want to receive updates like this one directly to your inbox?
We are an Ontario B Corp, and we assist Indigenous communities with support throughout regulatory processes surrounding major development projects like mines, hydroelectric facilities, transmission lines, highway expansions, oil and gas pipelines, natural resource transport applications and nuclear power.
We have deep context and experience behind the recommendations we provide, having worked for our clients on almost every major project in Canada over the last 10 years. For us, it's all about building long-term relationships with our clients. We want to get to know you and what you want to do so we can help you move your plans forward.