September is upon us once again. This month marks the end of the summer season and the beginning of all things fall—cool days, cozy sweaters, leaves changing colour. It also means a return to school for kids across the country. This milestone wasn't always eagerly anticipated. It wasn't that long ago that children were taken from their families and communities to attend residential schools. It is no secret that many of these children suffered greatly at these schools; a sad fact that is even more poignant as the graves of Indigenous children continue to be located on the former grounds of these schools.
At SVS, we continue to follow the news and continue to make space for the grief experienced by our clients, our staff, by all Indigenous Nations, and by Canadians in general. Throughout the month of September, we will be discussing the National Day for Truth and Reconciliation, also known as Orange Shirt Day, in the lead up to September 30.
Reconciliation is more than a buzz word for us at SVS. In everything we do, we carry the responsibility to do our part, as a business and as individuals, to recognize the importance of and need for reconciliation. The conversation of what we can do, what we can do better, and how we can serve our clients, our community, and all Indigenous Nations is never over. In the spirit of continuing along the path of reconciliation, we will be sharing posts, campaigns, and information throughout September.
Orange Shirt Campaign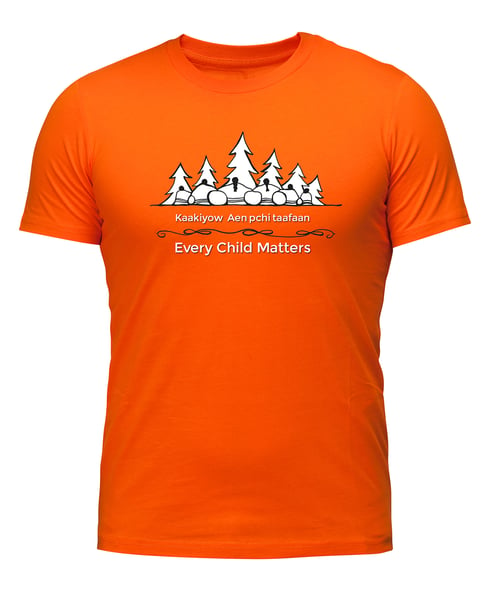 It is our honour to share the following information from Annie Korver, founder of Rise Consulting and an SVS Board Member, about their fundraising efforts in support of Metis Nation of British Columbia Youth Programs:
The National Day for Truth and Reconciliation on September 30th is designated as an opportunity to recognize and commemorate the legacy of residential schools. It was originally proposed in 2015 by the Truth and Reconciliation Commission of Canada; Call to Action #80 called upon the federal government, in collaboration with Indigenous peoples, to establish a statutory holiday "to honour Survivors, their families, and communities, and ensure that public commemoration of the history and legacy of residential schools remains a vital component of the reconciliation process."

September 30th has been observed since 2013 as Orange Shirt Day,a movement to recognize the colonial legacy of residential schools and commit to the ongoing process of reconciliation. Orange Shirt Day recalls the experience of residential school Survivor Phyllis Webstad.

We are excited to announce that we have worked with our friend Leah Dorion, an interdisciplinary Metis Artist, to launch our first Rise Orange Shirt campaign.

To honour September 30th, through the creation of our first shirt, Leah depicted our value of "community", a circle of people holding hands. We have decided that this year all proceeds will be donated to the Metis Nation of British Columbia Youth Programs and we have chosen to include "Kaakiyow Aen pchi taafaan" on the shirt which translates in the Michif language as "Every Child."

Shirts can be purchased online at: http://www.riseconsultingltd.ca/orange-shirts
---
We are an Canadian B Corp, and we assist Indigenous communities with support throughout regulatory processes surrounding major development projects like mines, hydroelectric facilities, transmission lines, highway expansions, oil and gas pipelines, natural resource transport applications and nuclear power.
We have deep context and experience behind the recommendations we provide, having worked for our clients on almost every major project in Canada over the last 10 years. For us, it's all about building long-term relationships with our clients. We want to get to know you and what you want to do so we can help you move your plans forward.
Impact Benefit Agreement Negotiation Support

Technical Reviews and Regulatory Process Support

Community and Economic Development Planning

Indigenous Knowledge and Land Use Studies

Environmental Monitoring

Guardians Program Development

Climate Change Readiness

GIS and Mapping
And so much more:

www.sharedvaluesolutions.com