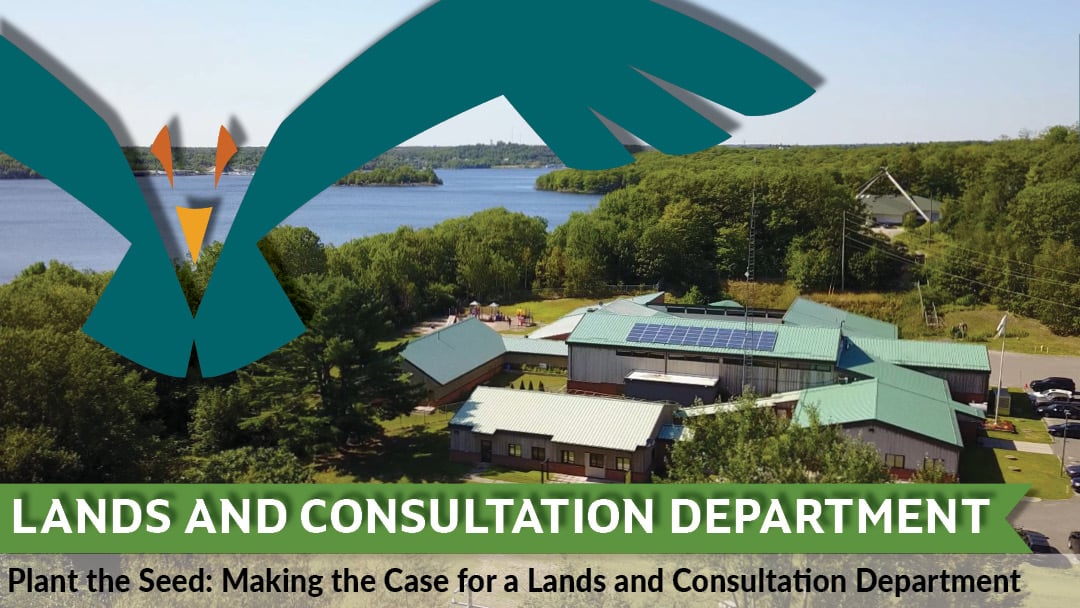 If you work in your Nation's lands, resources, or consultation departments, or hold these portfolios on Council, you likely know all too well what it feels like to be drowning in consultation emails. Whether it is a proponent reaching out about the latest mine, pipeline, or other development they are proposing in your territory or government reaching out about policy changes or funding, these things pile up fast. The sheer volume of incoming consultation and engagement requests makes it hard to take time for clear decision-making about priorities. Overwhelm follows.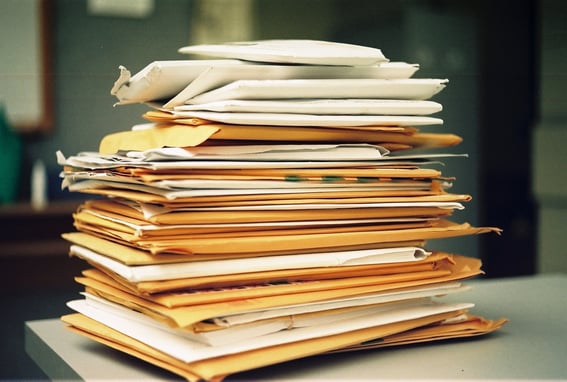 "27B-stroke-6! Bloody paperwork" by TheeErin is licensed under CC BY-NC-ND 2.0
We know that the decisions you have to make on each file are weighty and significant, with the potential to affect generations to come. Will you find the right balance between protecting your lands and waters and pursuing economic opportunities? Will you powerfully protect your Nation's Rights in the face of development while furthering the prosperity of your people? Will it leave you time to respond to the next even higher priority item that may come down the pipe? No pressure here!
---
Over the past decade, we have had the privilege of working with the talented, dedicated, and visionary lands and consultation staff in First Nations, Métis, and Inuit communities and organizations across Canada. In this new blog series, we share their stories and the insights we have gained on how to build your department into a well-oiled machine. A machine that hums with the knowledge it is efficiently and effectively protecting what matters most to your Nation.

THE CASE FOR A LANDS AND CONSULTATION DEPARTMENT
If there is development taking place on your lands, a clear point of contact between your Nation and those proposing new development is essential. At its core, a lands and consultation department plays that important role between the Nation and industry, regulators, or other external parties, such as NGOs, municipalities, or even other First Nations who want to make decisions that impact your Nation's land base. Having a dedicated department — however small — can make a lasting impact on engagement with proponents, the Crown, and your community to be informed on issues, understand how a proposed activity or decision will impact Rights and interests, and then respond effectively to further your Nation's goals.
In our free eBook and webinars, we highlight the experiences of Indigenous Nations from across Turtle Island. Here are some thoughts they share on the value of a lands and consultation department.
Taking Control of the Story in the Abitibi Watershed
"The lands department is one of the most vital departments of our community," says Derek Archibald, Deputy Chief of Taykwa Tagamou Cree Nation. "It allows us to pursue sustainable development. It means we can review projects that make sense for the community to participate in, and it allows us to influence the outcomes of projects, to be stewards of the land, to ensure environmental concerns are addressed."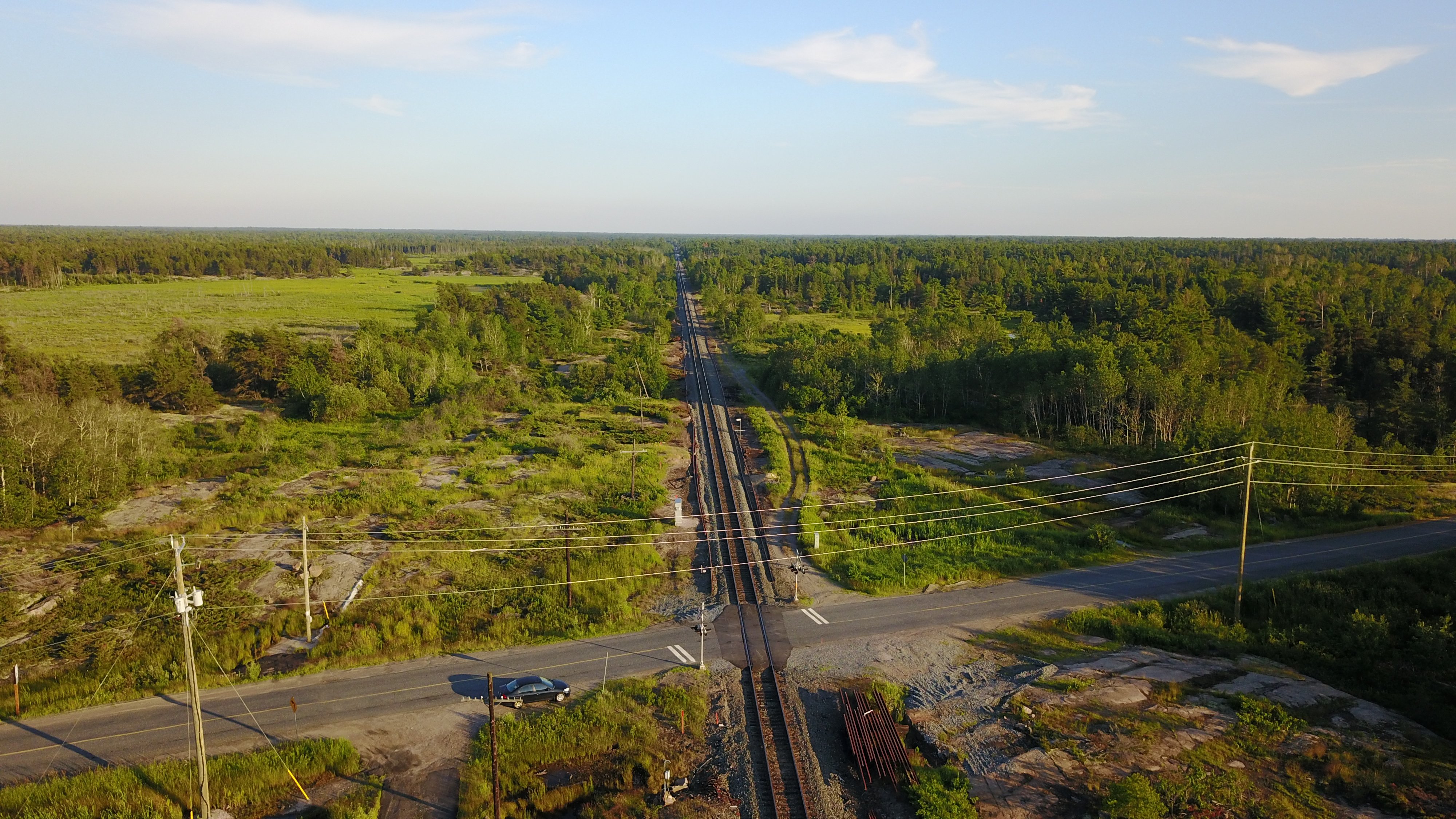 From massive hydro developments to gold mines, Taykwa Tagamou has a history marked and molded by industrial development in its territory, which spans from James Bay in the north to include the Timmins, Ontario area in the south. Emerging from the effects of centuries of unbridled development before consultation was required, the Nation is taking control of its future through robust engagement and negotiation with all proponents in its territory.
"There's a lot of development in our area and these projects are going to go regardless if we want it or not. So, we're better off to meet with the proponent early in the project and assist them with the development so they mitigate as much environmental risk as possible," says Derek.
The economic and social development opportunities that can come with development are also core to the Nation's plans. "The financial outcomes of these projects allow us to reinvest in the community," Derek explains. "Our goal is to be financially independent from government. Since 2018, we've reduced our dependency on government funding from about 70% to 43% as these projects have come online."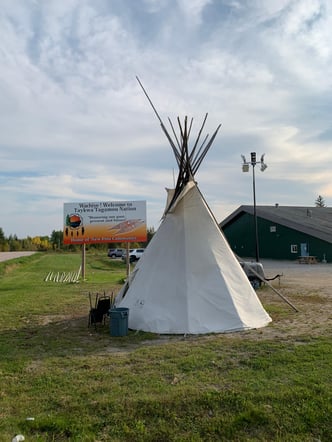 Dealing with Forestry, Fires, Floods and More in the Thompson River Valley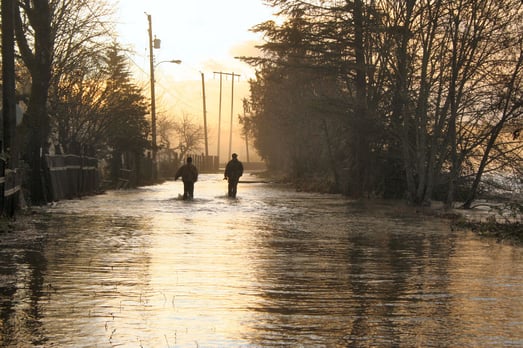 BC Gov Photos is licensed under CC BY-NC-ND 2.0.
Chief Christine Minnabarriet of the Cook's Ferry Indian Band in the interior of British Columbia knows what it's like to feel inundated with forestry, mining, and pipeline referrals. It's why she embarked on a plan to rethink and build an internal lands department. About a year into its development, the benefits are beginning to show. "We now have a voice. We're starting to be heard again, whereas we were really kind of silenced. We were overwhelmed by the volume of referrals and frustrated that everything was happening around us," she says.
Her community, made up of "26 tiny reserves sprinkled along the Thompson River" in an economically depressed region, has also been threatened by fires and devastated by recent flooding (After the flood: First Nations along B.C.'s Highway 8 work on recovery from disaster and trauma | CBC News).
"Keeping up with everyday business at the same time as navigating a community recovery has been an impossible task," she says.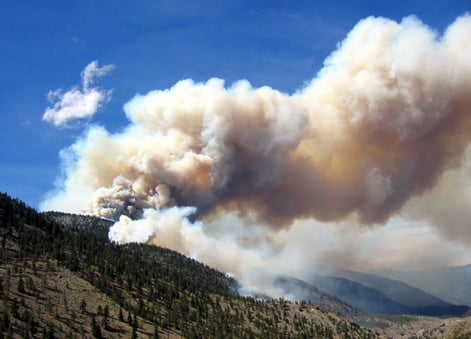 Forest Fire near Spences Bridge, BC. Taken by joden e
Having a dedicated team managing the referrals has allowed her to focus on supporting her members and restoring crucial infrastructure, such as the washed-out Highway 8. "Through the Lands Office, we have that expertise to say this is where you need to really push, to fight," she says. In the case of Highway 8, the Lands Department has played a role in making sure Cook's Ferry's voice is heard by securing the funding to meaningfully participate in the reconstruction.
Chief Minnabarriet believes that the outcomes of the flooding will ultimately bring opportunities for economic growth and more: "We also have this massive opportunity to participate and there's economic growth that can happen, there is an opportunity to rebuild the river system in a healthy way and to address some of those problem areas that may have been in the corridor that could have posed problems in the future."
"South Thompson River Valley" by tuchodi is licensed under CC BY-SA 2.0.
Managing Territory that Includes the Greater Toronto Area
"At its most fundamental level, the duty to consult is very important to First Nations," says Mark LaForme, Consultation Director for the Mississaugas of the Credit First Nation (MCFN). "It's the only opportunity we really have to do something about protecting our lands and protecting our rights. With the Mississaugas of the Credit, we have eight treaties that cover four million acres of land and probably the most highly developed land in Canada, if not in North America."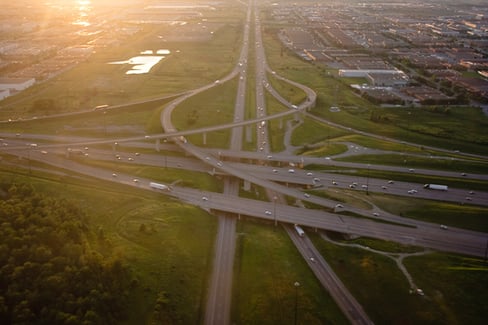 "Mississauga" by cheukiecfu is licensed under CC BY-NC-SA 2.0.
The First Nation's territory includes the Greater Toronto Area. Its consultation department handles upwards of 50 requests for engagement or consultation (often called referrals in Western Canada) every single week and has ten staff in its office plus close to 50 field monitors. However, Mark's department wasn't always such a going concern. It has continued to evolve over time to meet the demands and the opportunities of being smack dab in the middle of southern Ontario. Read more about the development of the department in the next installment of this blog series: "How to Structure an Effective Department".
Balancing the Pressures and Opportunities of Development Across Jurisdictions in the Far North
Another example of how a lands and consultation department can support the needs and goals of a Nation is the evolving story of Acho Dene Koe First Nation, commonly known as ADKFN in the North. The Nation has a massive Traditional Territory that spans three jurisdictions — the Northwest Territories, the Yukon territory, and the Province of British Columbia, all within the mighty Liard River watershed. With a significant land claim and self-government negotiations in process, the Nation has a very clear and unique plan for its future, which includes maintaining a careful balance between the pressures and opportunities of development in their Traditional Territory.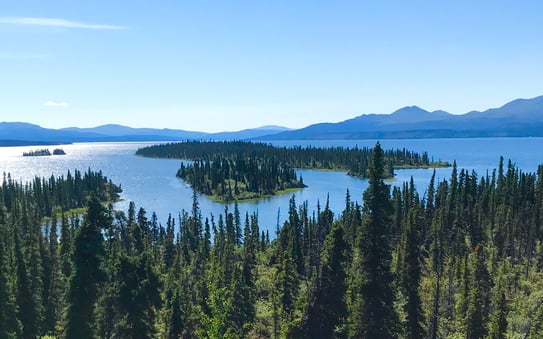 The plan also includes seeking outside support to bridge the capacity gap that will close over the next five years or so. The mounting pressure on the lands office, faced with the complexities of dealing with four governments (federal, two territorial, and one provincial) and facing exponentially increasing levels of development in their Traditional Territory precipitated the bold decision to outsource the whole department approximately four years ago. Shared Value Solutions assumed that role in April 2020.
The role came with a lot of responsibility: "SVS will support ADKFN to build relationships between the Nation and its industry and government partners while at the same time supporting the negotiations teams in British Columbia, Yukon, and Northwest Territories," Boyd Clark, Advisor (Acting Band Manager), commented back in 2020.
Hear More About These Nations' Journeys in Future Posts
These are just four of the many examples of Nations who have chosen to build their lands and consultation departments as part of their Nation's larger goals of greater prosperity, enhanced stewardship, and clearly asserted jurisdiction over their lands — both on reserve and across their territories.
What all four Nations have in common is that SVS has had the privilege of working with each on different aspects of their lands and consultation departments and systems. We will revisit each of these Nation's stories in future posts in this series.
WHAT DOES THE LANDS AND CONSULTATION DEPARTMENT DO?
So, what does the department actually do? The specific goals of lands management can vary between communities. However, in general terms, lands management is an important part of a community's self-determination or self-governance.
In general, a lands and consultation department does some or all of these things: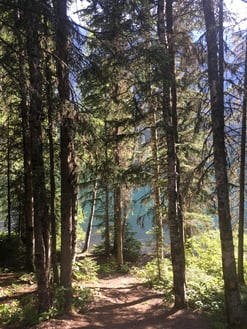 Screen, review, and respond to requests for engagement or consultation by industry.
Meet with industry, regulators, or other third parties to discuss and/or co-develop plans, procedures, or legislation that may impact the Rights and interests of the community.
Participate in a range of regulatory processes to support strategic goals for the community.
Work in support of other community departments or advisors (e.g., Leadership, Economic Development Staff, Guardians, Counsel, Negotiators) to apply strategic pressure through the regulatory process.



Engage with the community to inform members of planned activities, as well as consulting with the community to understand views and opinions on specific issues and topics.
Manage all aspects of on-reserve (if you are a First Nation) lands and work to influence the protection of your Nation's rights, claims, interests, resources, and environment in your Traditional Territory.
Requests for engagement or consultation are commonly known as referrals, notices, or notifications. For our purposes these terms are used interchangeably; however, in some jurisdictions these terms can have slightly different meanings.
BENEFITS AND END GOALS
There is a range of potential end goals your lands and consultation department can choose when you engage in the regulatory process around a development in your territory. Sometimes you'll just want to provide due diligence on a project that isn't of much concern to your Nation. Sometimes you might want to stop a project because it doesn't conform with your community's values and violates your Treaty Rights. Whatever your goals, engaging has more benefits than staying silent. It's all about having your voice heard and having influence.
Benefits from engaging in the regulatory process:
Participating demonstrates your interest and willingness to have a voice and protect your territory and interests through the regulatory process. This helps to "lay a marker down" to industry and government that you need to be notified, engaged, consulted, and accommodated. This kind of participation also has benefits at other tables such as modern treaty negotiations, as it demonstrates a continuous willingness and ability to assert your rights, claims, and interests to government.
You can be more involved in identifying mitigation or avoidance measures or higher environmental standards to limit impacts to Rights and interests or identify the need for accommodations when those impacts can't be mitigated.
In almost any duty to consult process related to development, there is the potential to create economic benefits for the community, including jobs and training for members and contracting opportunities for community businesses. For major projects, this may even extend to business partnerships, revenue sharing, and equity (shares) from developments.
When you demonstrate impacts to Rights and interests that require accommodation, you create a pathway to a range of community benefits, including long-term agreements such as impact benefit agreements.
You can have more influence in opposing a project if it does not conform with the community's goals and values, or when impacts to rights or community well-being are not being acknowledged and accommodated.
LOOKING FOR HELP WITH YOUR LANDS AND CONSULTATION DEPARTMENT?
Our team provides a unique perspective from all the angles necessary to support you in building and running an effective lands and consultation department.
Relationships First: It's all about building long-term, trusting relationships. We take the time to learn your goals, values, needs, culture, and concerns, and work closely with you throughout every project we do together.
Leverage the Duty to Consult: We know the duty to consult — and how to leverage the regulatory process to support the best outcomes for your Nation in negotiation and consultation with proponents, the Crown, or regulators.
In-house Experts: We are your on-demand expert backbench! Our team of lands management experts, environmental scientists, regulatory specialists, planners, and social researchers work together to help you achieve your goals.
Read more about our Lands and Consultation Support Services here.
Get more posts like this directly to your inbox! Sign up for our bi-weekly funding, news and information digest:
We are an Canadian B Corp, and we assist Indigenous communities with support throughout regulatory processes surrounding major development projects like mines, hydroelectric facilities, transmission lines, highway expansions, oil and gas pipelines, natural resource transport applications and nuclear power.
We have deep context and experience behind the recommendations we provide, having worked for our clients on almost every major project in Canada over the last 10 years. For us, it's all about building long-term relationships with our clients. We want to get to know you and what you want to do so we can help you move your plans forward.
Impact Benefit Agreement Negotiation Support

Technical Reviews and Regulatory Process Support

Community and Economic Development Planning

Indigenous Knowledge and Land Use Studies

Environmental Monitoring

Guardians Program Development

Climate Change Readiness

GIS and Mapping
And so much more:

www.sharedvaluesolutions.com