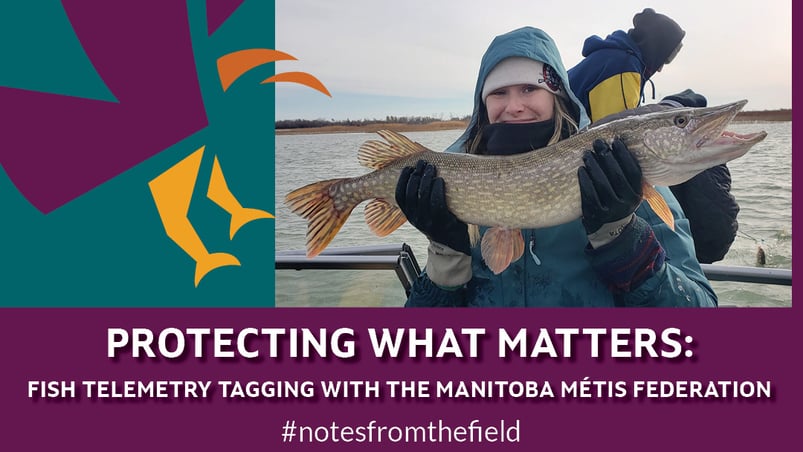 SVS Aquatic Ecologist Jessica Batson had the pleasure of going into the field recently with Red River Métis citizens as well as Jenny and Phoenix from the Manitoba Métis Federation to
sample the fish community and
tag walleye in Lake Winnipegosis in Manitoba. In our chosen image,
Phoenix is
holding a great big
northern pike, the northern pike population made up a huge portion of the week's catch.
Too
bad it's not a Walleye, but we liked this photo too much not to use it
, continue reading to see a few tagged walleye!
In this installment of #notesfromthefield we share a photo essay of our work on this project!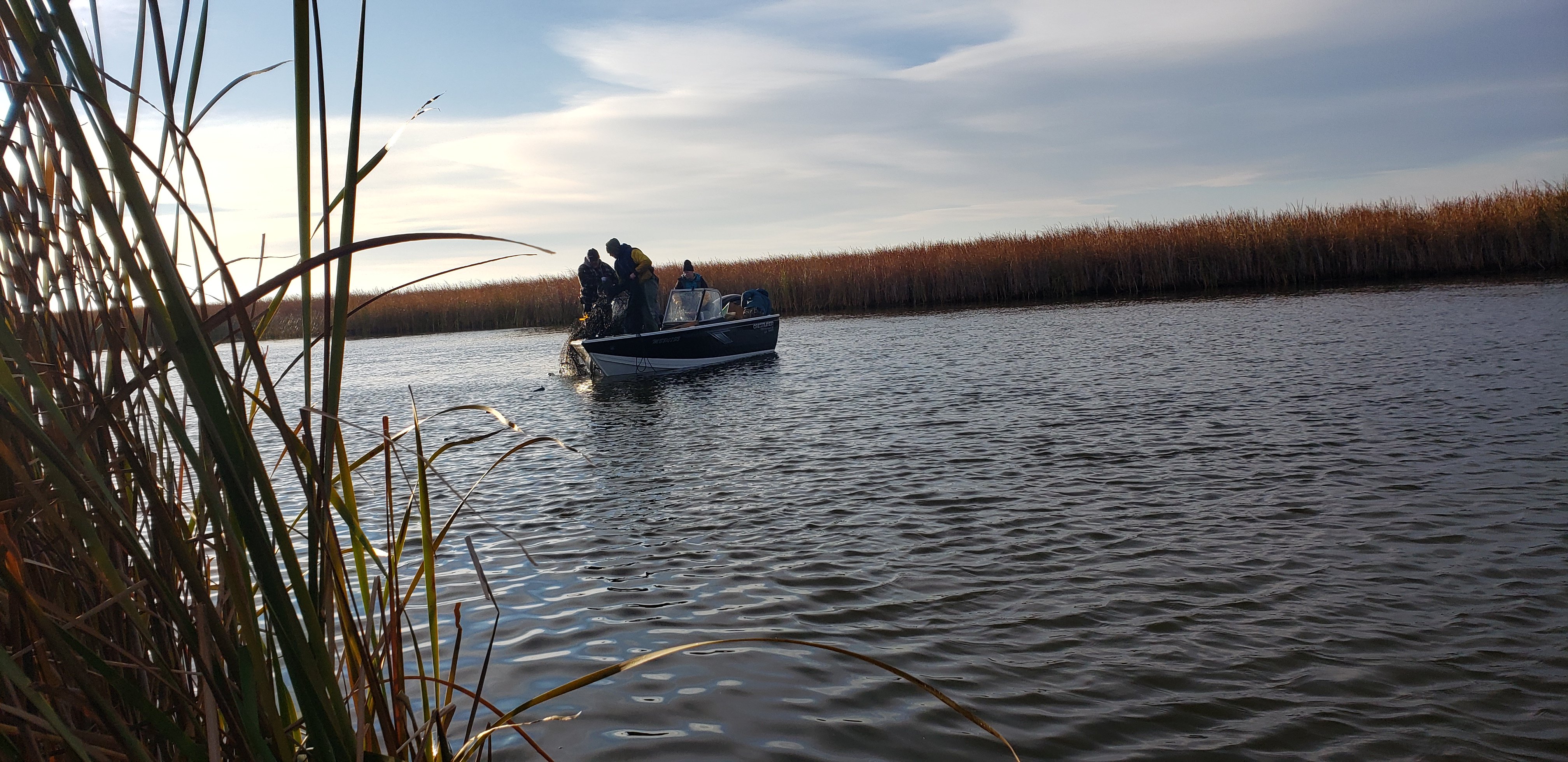 A Generations Old Practice
Red River Métis citizens have known and observed walleye spawning in the area of Lake Winnipegosis for generations. For this project, we provided technical support to the Manitoba Métis Federation in their efforts to confirm the continued presence and vitality of the lake's population by tagging and tracking the fish. We set up a receiver station and tagged the walleye with external telemetry tags to track their movements in the spring as they head to their spawning grounds.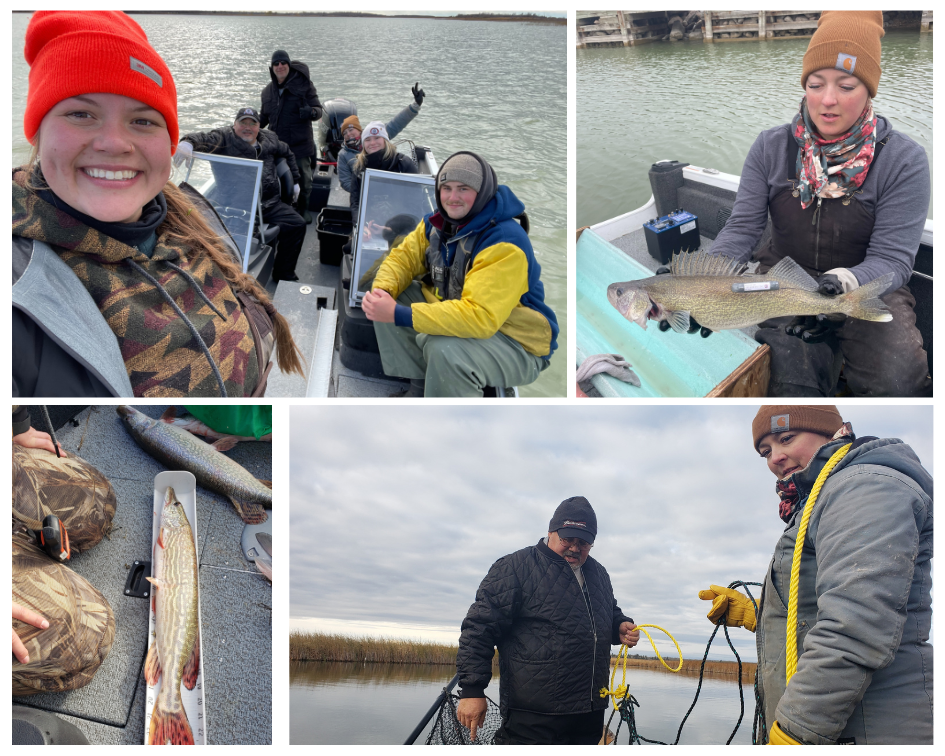 Protecting What Matters
The work we conducted, will help to inform lake management decisions for this important food source and economic resource for Red River Métis citizens. Work like this supports their role in stewarding the waters throughout the Red River Métis National Homeland and protecting their culture and ways of life.
We couldn't help but share these fantastic images of a few days spent in continuing the efforts to protect what matters most!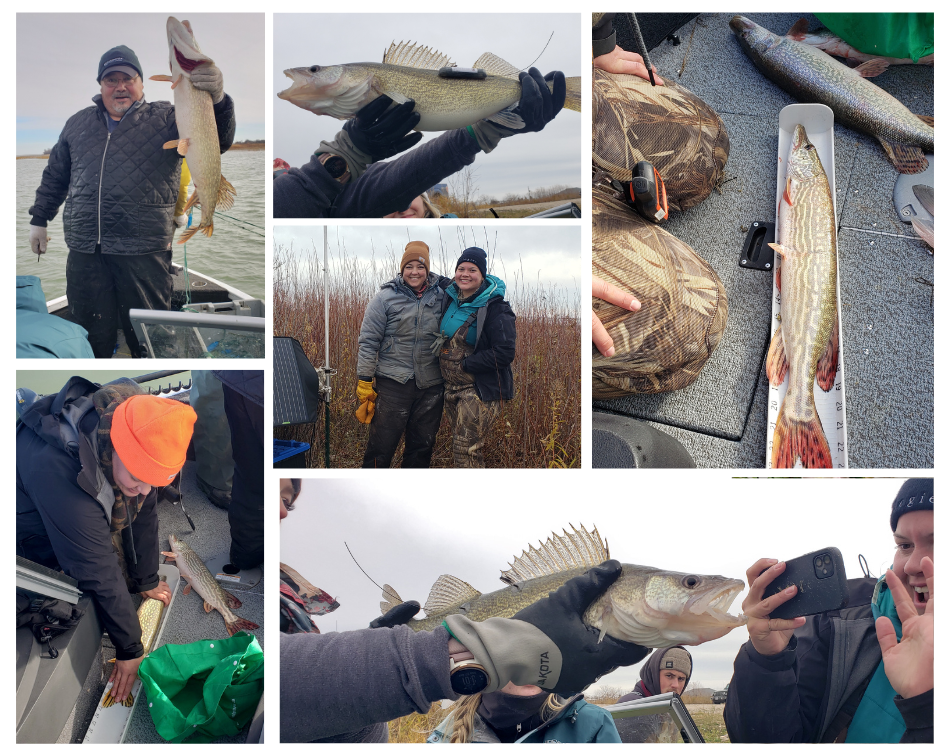 To read more about the value of Indigenous Knowledge or Environmental Monitoring, download one of our eBooks below:
Meet our Ecologists!
We are a Canadian B Corp, and we assist Indigenous communities with support throughout regulatory processes surrounding major development projects like mines, hydroelectric facilities, transmission lines, highway expansions, oil and gas pipelines, natural resource transport applications and nuclear power.
We have deep context and experience behind the recommendations we provide, having worked for our clients on almost every major project in Canada over the last 10 years. For us, it's all about building long-term relationships with our clients. We want to get to know you and what you want to do so we can help you move your plans forward.
Impact Benefit Agreement Negotiation Support

Technical Reviews and Regulatory Process Support

Community and Economic Development Planning

Indigenous Knowledge and Land Use Studies

Environmental Monitoring

Guardians Program Development

Climate Change Readiness

GIS and Mapping
And so much more:

www.sharedvaluesolutions.com