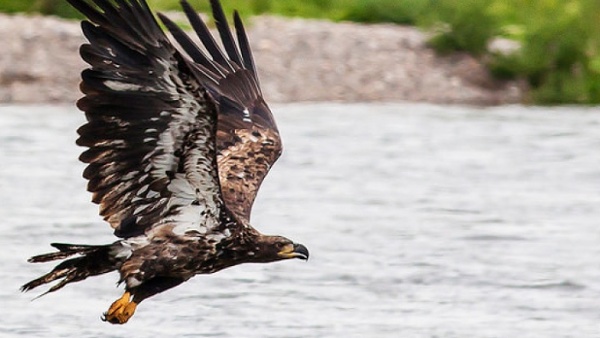 Read on for updates on Indigenous funding programs, precedent setting impact benefit and resource management agreements, and stories of prosperity, jurisdiction and stewardship in action.
Indigenous Prosperity
QIA successfully completed its renegotiation of the Mary River IIBA, building in some brilliant provisions, including a review and renegotiation process every three years throughout the life of the agreement and improving environmental monitoring and enforcement measures.
Indigenous Jurisdiction
The Supreme Court of Canada has ruled against the Mikisew Cree First Nation in a case on the right for Indigenous groups to be consulted in Parliament's legislative process, ruling that lawmakers do not have a duty to consult with Indigenous peoples before introducing legislation that might affect constitutionally protected Indigenous and treaty rights.
Abegweit First Nation Chief Brian Francis is thrilled to be given the opportunity to represent his Mi'kmaq people – and all of P.E.I. – as Canada's newest senator. "I have a vision of what Canada should be and that vision includes reconciliation…I'm eager to be part of that process.''
Indigenous Stewardship
A vast region of the Northwest Territories that the Dehcho call their "breadbasket" because of the abundance of wildlife has been declared permanently off limits to resource development. "Our people know Edéhzhíe as a special and spiritual place. By working together to secure permanent protection, we are taking steps with Canada to renew our nation-to-nation relationship and ensure that the lands, water, and Dehcho way of life are maintained in Edéhzhíe for present and future generations."
Despite talk of "gifting" or First Nations equity ownership in TransMountain Pipeline, if the project goes forward, the key issue will remain: First Nation decision-making power for environmental provisions. "That's the one thing that all First Nations are wanting a say in," Whispering Pines Chief Michael LeBourdais says. "Environmental oversights are key to us."
Their home was once a rich and vibrant landscape, capable of supporting their people into perpetuity. But now the Blueberry River First Nations have brought B.C. to court to face the cumulative impacts of rampant oil, gas and forestry development that has left the land degraded, wildlife poisoned and Treaty 8 in tatters. If successful, the case promises to transform the way First Nations, industry and governments undertake resource projects across Canada.
When we heard that Shared Value Solutions made the B Lab's list of 2018 Best For The World: Changemakers, for the second year in a row we were more than pleased. Each of the 203 companies on this list is being celebrated for work to make "measurable, positive impact improvement." They call us rock stars for having made tangible progress on our commitment to continuous improvement – and who doesn't want to be a rock star? Really. But once we stopped cheering, we got down to the business of considering what our progress towards achieving greater impact really means.
Want to receive updates like this directly to your inbox?
We are an Canadian B Corp, and we assist Indigenous communities with support throughout regulatory processes surrounding major development projects like mines, hydroelectric facilities, transmission lines, highway expansions, oil and gas pipelines, natural resource transport applications and nuclear power.
We have deep context and experience behind the recommendations we provide, having worked for our clients on almost every major project in Canada over the last 10 years. For us, it's all about building long-term relationships with our clients. We want to get to know you and what you want to do so we can help you move your plans forward.