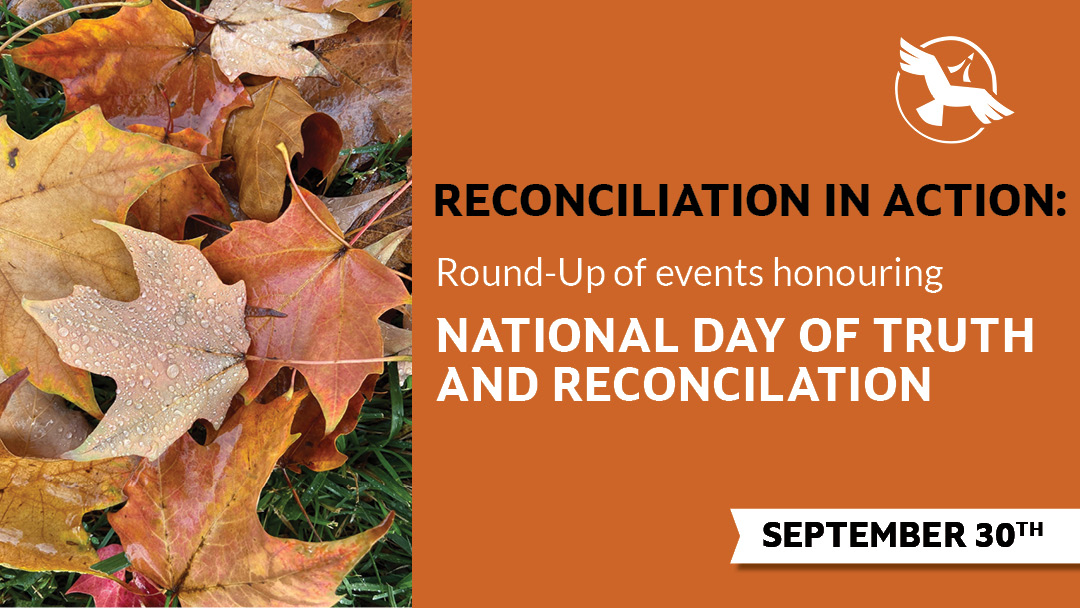 As we head towards National Day of Truth and Reconciliation this Friday, September 30th, we reflect on the past and look to the future. Our recent blog post focused on 'Facing the Truth' as we shared an update on the search for unmarked graves. Today, we focus on 'Reconciliation in Action' by sharing activities and events from across Canada, sent in by our SVS team. These events and activities are a way to listen, learn and reflect about the children who never returned home and Survivors of residential schools, as well as their families and communities.
GUELPH, ONTARIO, SVS headquarters! Ideas submitted by Laura T., Mitch and Wendy:
Inconvenient Indian, bookshelf.ca
No word for Art with Naomi Smith- Guelph Museums
Community Firekeepers will light a Sacred Fire on Sept 30th in honor of Orange Shirt Day at
Royal City Park
(
www.guelph.ca
.sacredfire)

Indigenous allies are welcome to share their prayers and reflections at the Sacred Fire from 12-2pm
Indigenous Community are invited to join their kin in circle to share in hope and healing with song and drumming from 2:30-4pm. SOAHAC (Southwestern Ontario Aboriginal Health Access Centre) is supporting this circle. Hand drums will be available for use.
BRESLAU,ONTARIO, submitted by Nichole:
Spirit Garden Volunteer Day with Anishnabeg Outreach: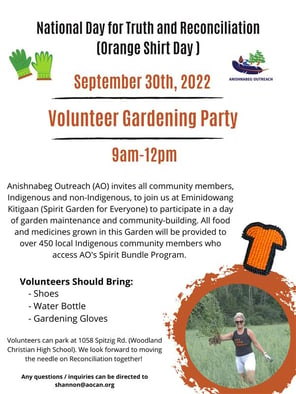 BRAMPTON, ONTARIO, submitted by Mitch:
Nature Walk with Toronto Aboriginal Eco Tours
KITCHENER, ONTARIO, submitted by Mitch:
Event in Willow Park (formerly Victoria Park)
MONTREAL, QUEBEC, submitted by Claire:
2nd annual march to commemorate the National Day for Truth and Reconciliation.
WHISTLER, BRITISH COLUMBIA, submitted by Leah:
Reflect on our history. Connect to the land. At the Squamish Lil'wat Cultural Centre.

VICTORIA, BRITISH COLUMBIA, submitted by Emma:
There are a number of events listed here, as well as the South Island Pow Wow
CALGARY, ALBERTA, submitted by Robin:
Event at University of Calgary commemorating Orange Shirt day.
LABRADOR, submitted by Pamela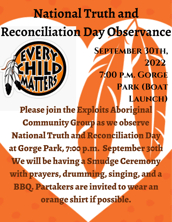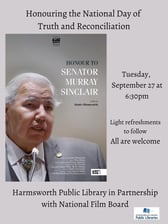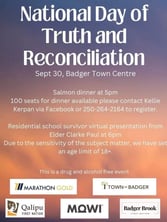 SIOUX LOOKOUT, ONTARIO, submitted by Laura S: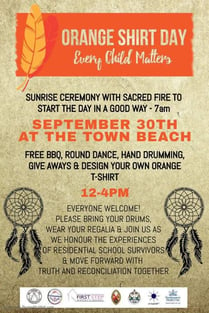 Activities you can participate in from your home:
APTN lumi
is featuring a National Day for Truth and Reconciliation collection including
"We Were Children"
- unpacking the profound impact of the Canadian government's residential school system conveyed through childrens' eyes.
Amazon Prime has created a highlighted section called "Indigneous Voices" with loads of content.