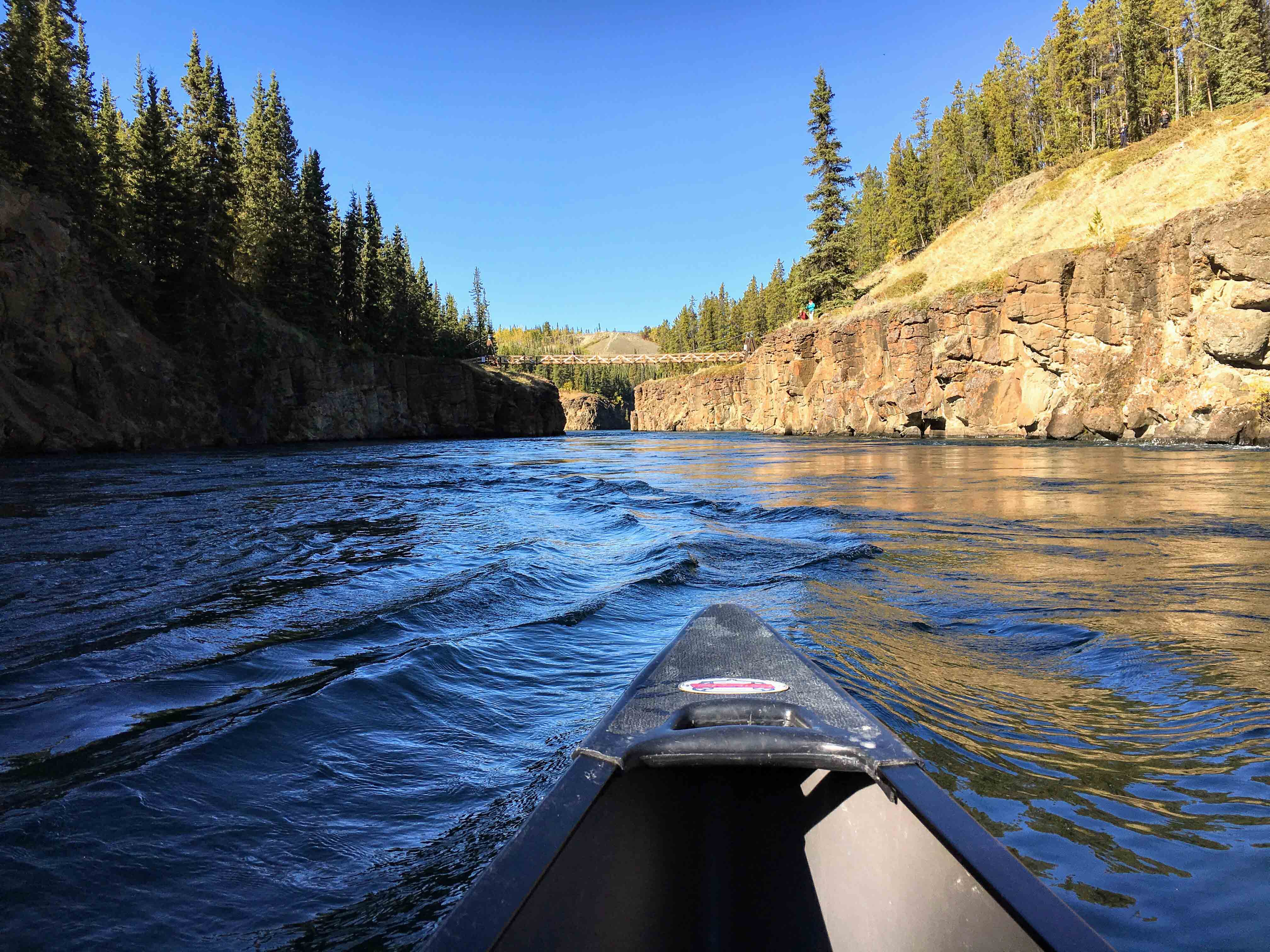 Did you get involved in Idle No More? Then you will be interested in Canada's official response to your environmental concerns - in the form of new legislation. What follows is an update on the processes Canada has in place as it finalizes two important pieces of legislation, before the legislation becomes law.
Canada's Interdepartmental Task Team on Environmental and Regulatory Reviews (there's a mouthful!) recently offered webinar information updates on the progress of major new legislation relating to fish, water, energy and the environment: Bill C-68 and Bill C-69. Many of our readers and Indigenous clients participated in the regulatory reviews ins 2017 and 2018, but information on what's happening has been sparse ever since.
The intent of the webinar "Information Session for Indigenous Peoples Related To Bills C-68 & C-69" was to help outline your last chances to review of the Bills before they become law. Representatives from the Canadian Environmental Assessment Agency (CEAA), Natural Resources Canada (NRCan), Transport Canada (TC), and Department of Fisheries and Oceans (DFO) each gave a brief presentation, and status update on their policy and regulatory work related to the Bills, including upcoming engagement opportunities.
The legislation includes the new Impact Assessment Act (replacing the Canadian Environmental Assessment Act, 2012), the new Canadian Energy Regulators Act (replacing the National Energy Board Act), the new Canadian Navigable Waters Act, and the new Fisheries Act.
Key Points: Amendments and Participant Funding Deadline
Both Bills are now at second reading in the Senate - almost ready for "Royal Assent" folks.
There have been approximately 130 amendments made to the Bill C-69 and 20 amendments to Bill C-68 since they were initially released in March of this year
This federal webpage includes a summary of some of the key amendments.
$10,000 of participant funding has been announced for Indigenous review of the Navigable Waters Act. The application deadline is November 7, 2018
So far, there is no participant funding for review of the other legislation - which we think is a bit odd given the connection between all this and Idle No More.
Read on for a summary of points we heard in the presentation that are relevant to Indigenous rights and interests.
Impact Assessment Act
Another discussion paper is expected to be released this fall, with opportunity to comment. CEAA eluded to the fact that there will likely be participant funding available, however nothing has been announced yet. Further discussion papers will be released in the new year.

CEAA says it will be holding workshops with Indigenous rights-holders throughout the fall, winter, and spring related to each of their priorities for engagement.

Nominations closed on October 7th for the Indigenous Advisory Committee related to this legislation, but nominations emailed to ec.equipetravail-taskteam.ev@canada.ca may still be considered. Check out this link for more information.
Canadian Energy Regulators Act
Three discussion papers have been released for comments on the following priority regulations:

Commission functions to be carried out by designated officers
Time management in project review processes
Maintaining safety of activities conducted near federally regulated power lines
A notification letter is being sent out to Indigenous groups inviting comments and engagement. Although no participant funding has been announced yet, they mentioned that emails can be made to ec.equipetravail-taskteam.ev@canada.ca to continue the discussion on funding opportunities and to request engagement meetings between NRCan and Indigenous groups.
Additional discussion papers will be released later this fall with additional engagement opportunities on other regulations, such as delegations to Indigenous governing bodies.
Canadian Navigable Waters Act
Three discussion papers will be released this fall and will have opportunities for comment and engagement.
Participant funding has been announced and consists of $10,000 for the following eligible activities (must be undertaken by March 31, 2019, and funding application deadline is November 7, 2018):
Review documents (e.g., discussion papers, supporting materials) and prepare written submissions that represent the views of Indigenous organizations, groups or communities on proposed regulatory, policy and program changes for navigation protection.
Organize meetings with Indigenous organizations, groups or communities to enhance knowledge, strengthen awareness, and gather views to provide to Transport Canada, related to proposed regulatory, policy, and program changes for navigation protection.
Fisheries Act
A pre-consultation document was released this summer.

A discussion paper will be released this fall on "Regulatory intent for Designated projects and permits under the Fisheries Act", however no participant funding has been announced yet.

There will also be engagement on the Codes of Practice
There will be another open webinar discussion before the end of the calendar year, and anybody who wishes to participate can request to be added to the invite list by emailing: ec.equipetravail-taskteam.ev@canada.ca
Want to receive updates like this directly to your inbox?
We are an Canadian B Corp, and we assist Indigenous communities with support throughout regulatory processes surrounding major development projects like mines, hydroelectric facilities, transmission lines, highway expansions, oil and gas pipelines, natural resource transport applications and nuclear power.
We have deep context and experience behind the recommendations we provide, having worked for our clients on almost every major project in Canada over the last 10 years. For us, it's all about building long-term relationships with our clients. We want to get to know you and what you want to do so we can help you move your plans forward.