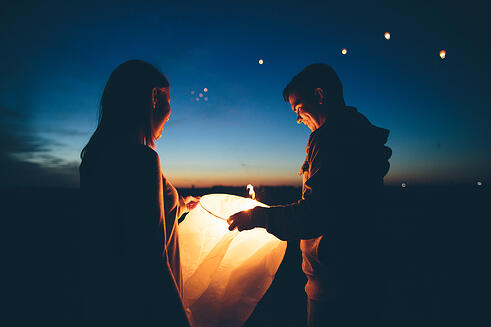 This is the first in a new series of posts by Don Richardson and Emily Ferguson on how "Unconventional Oil & Gas are Reshaping Ontario's Energy Landscape" Sign up for our newsletter to stay in touch!
Recently, the people of Ontario woke up to discover a new set of pipeline opponents. They're not chaining themselves up at pipeline construction sites. They're not chanting slogans (yet). They wear nice suits to work and their lawyers' and public relation firm offices are on Bay Street. The new pipeline opponents are pipeline and energy companies: TransCanada vs. Enbridge Gas and Union Gas. Enbridge and Union (and Quebec's Gaz Metro) have decided to oppose TransCanada on approaches to oil and gas pipeline infrastructure on Ontario turf.
When three of North America's major unconventional oil and gas players choose to get into a big fight on Ontario turf, it's time to take notice and act - or risk getting squished in their fight.
These big oil and gas players are fighting over how unconventional oil and gas flows across Ontario's turf – not so much about what we do actually do with the energy resources, but simply how the energy resources flow through Ontario, from other provinces and states, to other provinces and states. And somewhere along the way, the people of Ontario may actually have to pay for some of the costs to transport this oil and gas to other places.
TransCanada, Union Gas and Enridge Fight: It's a bit like Godzilla fighting Mothra and Rodan on Toronto's Bay Street, and the folks on the street are trying hard not to get squished.
So what's up? One thing's for sure: It's time for fresh ideas for a new Ontario Energy Strategy.
(If you know all this stuff and want to see our six hot ideas for a new Ontario Energy Strategy to harness energy opportunities in Ontario, scroll down… otherwise, read on…)
Ontario's energy landscape is shifting - and Ontario may want to shift with it. Unconventional oil and gas resources are reshaping Ontario's energy landscape. We're seeing major new projects such as:
TransCanada's Proposed Energy East pipeline to carry unconventional oil,

the related TransCanada Eastern Mainline gas pipeline project to largely carry unconventional shale gas,

new Greater Toronto Area pipeline projects proposed by Union Gas and Enbridge Gas,

more railway cars and railway infrastructure to carry oil across the province, and

new shale gas pipelines from Pennsylvania and Ohio to the massive continent-scale Dawn (Union Gas) and Tecumseh (Enbridge Gas) natural gas storage facilities near Sarnia, Ontario.
These projects are reshaping Ontario's energy landscape – FAST!
The changes are happening fast, with the potential for both negative and positive impacts – ask the people of Kalamazoo, Michigan, Lac-Mégantic, Quebec, or Aamjiwnaang First Nation near Sarnia, Ontario about the negative impacts.
These projects, and the unconventional oil and gas resources that push them forward, are reshaping Ontario's energy landscape, with opportunities and new challenges. While Ontario has an emerging pipeline policy and a Long-Term Energy Plan, these strategies have quickly become dated. It is difficult to keep up with the pace of change in unconventional oil and gas extraction, transport, processing and energy use. The fight between TransCanada on one side, and Union Gas and Enbridge on the other is a good indicator of the challenges.
Ontario's Emerging Pipeline Policy
Ontario's emerging pipeline policy was created to deal with one project – TransCanada's Energy East project proposal. But is the pipeline policy being fairly and equitably applied to all major currently proposed pipeline projects? Thus far, it does not appear that Ontario is applying its pipeline policy to other major projects in addition to Energy East, including: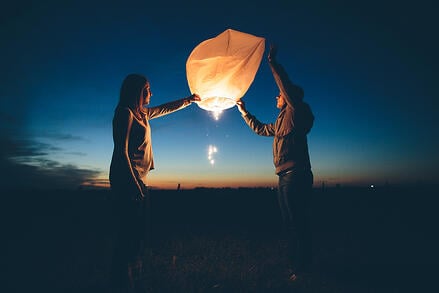 Can We Use These Energy Resources, Here in Ontario, for Jobs, Investment & Innovation?
So, what do we do with unconventional oil and gas in Ontario? Along with examining all major pipeline projects, Ontario might want to seriously look at environmentally safe downstream uses and applications of all the unconventional oil and gas flowing through the province. Ontario gives up its jurisdiction to the federal government for pipelines that cross the U.S. and provincial borders - despite the fact that impacts are largely centred in Ontario. Ontario pipeline regulations are focused on a small subset of Ontario-only pipelines.
Canada's new Ecofiscal Commission is asking national questions about how to encourage economic activities we want (job creation, investment and innovation) while reducing those we don't want (greenhouse gas emissions, and the pollution of our land and water). Premier Wynne and premiers across Canada are looking at pan-Canadian energy policy. First Nation and Métis peoples are seeking active participation in Ontario's energy economy. So:
Is Ontario maximizing the benefits of unconventional oil and gas for the people of Ontario and the Ontario economy?

Where is the strategic environmental and economic policy direction for all of Ontario's oil and gas industry, including processing and refining, energy generation, district energy systems, access to lower cost natural gas in unserved areas, and so on?

What's working for First Nation and Métis peoples participating in Ontario's energy economy, and what more can be done to enhance this participation, including combining scientific and traditional knowledge for better projects? (Like determining pipeline safety valve placements at significant Ontario watercourse crossings)

What ideas can we generate for a new Ontario-specific Energy Strategy that dovetails with new national energy policy efforts and the policy ideas of the Ecofiscal Commission?
New Oil & Gas Products Need New Policies
What's "unconventional oil and gas" and why is it changing things so rapidly? There's a revolution in extracting oil and gas from "tight" shale formations: you may have heard about the so-called "shale revolution" or "tight oil revolution".
U.S. Shale Gas – Ontario's New Cheap Natural Gas
Increasingly, the natural gas coming into Ontario is from the shale gas resources in the Marcellus and Utica shale formations in Pennsylvania and Ohio. Less natural gas is coming into Ontario from Alberta and western Canada. Much of the gas that enters Ontario is in the province only for storage of for transit to other jurisdictions such as Quebec or the northeastern United States. While the Ministry of Energy has done much to advance renewable energy generation in Ontario, Ontario does not have a clear strategy for advancing the use of natural gas for beneficial uses in Ontario for enhancing its manufacturing base, for power generation, or for advancing the development of rural and remote communities not currently serviced by natural gas infrastructure. There are elements of a strategy here and there, but the pace of change has been so rapid that it has outpaced strategy.
National Energy Board Map of Pipeline Infrastructure Changes in Ontario and the U.S. Northeast, 2013 - Already Way Out of Date!
Ontario is experiencing the repercussions of the shale gas revolution in interesting ways. Suddenly, Hydro Quebec, for example, is keen to export electricity to Ontario. Why now? Hydro Quebec is experiencing a decline in its hydro electricity exports – largely from the rapidly increasing use of shale gas energy in its key Eastern U.S. export markets. Ontario is contemplating taking Hydro Quebec up on the offer - but will this be the best choice for Ontario? For major decisions like this, Ontario needs to have a transparent and engaging review of energy alternatives and the big picture - now. These major energy decisions also trigger the duty to consult and accommodate First Nation and Métis communities with a stake in current and future energy transport and use decisions and wish to take part in decision-making to protect and enhance Aboriginal community wellbeing.
Tight Oil, Shale Oil and Oil Sands Heavy Oil – Ontario as a Transit Stop for Pipeline Impacts, But Benefits?
Tight oil (also known as shale oil or light tight oil) is petroleum that consists of light crude oil contained in shale or tight sandstone. Production requires hydraulic fracturing and often uses the same horizontal well technology used in the production of shale gas. Tight oil formations include the Bakken Shale and the Eagle Ford Shale (it was Bakken shale oil that exploded on the rail cars at Lac-Mégantic) To confuse the subject further, shale oil is not to be confused with another product flowing across Ontario – oil sands crude. With new technologies to enable profitable extraction, larger quantities of oil sands crude have been coming on stream from Alberta and there is market pressure to move it to refineries close to populated North American, European and Asian markets. Oil sands crude is produced from bitumen sands and is often referred to as unconventional oil or crude bitumen to distinguish it from liquid hydrocarbons produced from traditional oil wells.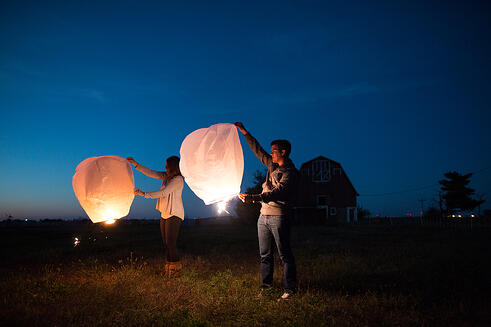 You Made It! Now Here Are:
Six Hot Ideas for a New Ontario Energy Strategy
With a comprehensive new Ontario Energy Strategy, the people of Ontario will be better equipped to make environmentally safer choices, improve Ontario's economic situation, and integrate Aboriginal interests. Here are six hot ideas for a hot new Ontario Energy Strategy that recognizes the shale gas revolution and the tight oil revolution. Ontario can:
1. Harness these energy resources and
make wise policy choices
by:
creating targeted socio-economic, community and regional development policies and programs to harness these energy resources for the greater good of the people of Ontario,
developing distributed power generation policies for natural gas power generation and district energy systems, and including distributed power generation supported by Aboriginal communities,
supporting geographic manufacturing and technology clusters through wise positioning of cogeneration facilities and community energy plans, including Aboriginal community energy plans that include access to natural gas resources and infrastructure,
improving Ontario's gas supply plan review process for greater public, municipal, First Nation &

Métis

participation, transparency and effective consultation

encouraging energy-wise transportation initiatives and carefully designing energy pipeline transportation and distribution networks, maximizing delivery of low cost natural gas, especially for rural & remote community economic development in Ontario (e.g.

Bruce County residents

who are hosts to nuclear power generation but who struggle to find ways to get access to natural gas infrastructure), and

providing strategic regional and corridor environmental assessment process, similar to the regional strategic environmental assessment processes and corridor approaches used by the Ministry of Transportation, to ensure thorough Ontario regulatory oversight for the people of Ontario and to respect Aboriginal consultation and accommodation requirements.
2. Create the strategic business environment to develop environmentally appropriate, climate-change oriented applications of these energy resources, supporting the protection, conservation and wise management in Ontario of the environment. The alternative is for Ontario to simply be a hub where energy resources flow through and around, with occasional strategic use, and little environmental benefit or protection. Let's see some Ontario climate action, especially around efficient use of low cost natural gas.

3. Create new policy and program incentives to increase First Nation and Métis participation in the business of creating and operating energy projects that appropriately take advantage of unconventional oil and gas – especially low cost natural gas. Ontario's existing innovative Aboriginal energy programs are working well in the electricity sector and are great models for the new realities - for example, there are opportunities for this with TransCanada Energy East and First Nations and for projects to take advantage of low cost natural gas
4, Flex its regulatory muscle. Relying on federal regulators, such as the National Energy Board does not automatically yield the best project results for the province. Ontario deserves a comprehensive unconventional oil & gas regulatory environment that responds to all of Ontario's specific needs and interests, not just those that happen to fall into the National Energy Board's jurisdiction.

5. Become a global leader in environmentally appropriate methods of managing unconventional oil and gas resources, particularly relatively clean burning natural gas to take advantage of fewer climate change impacts. This leadership can yield many economic and environmental benefits for the people of Ontario through technical innovations and research & development - Ontario did this successfully for clean water and water technology, and continues to demonstrate world class leadership
6. Become a leader in non-traditional supplies of natural gas
including opening natural gas pipelines to new biogas supplies from organic sources (biogas-to-pipeline), and liquefied natural gas ("LNG") and compressed natural gas ("CNG"). As Union Gas notes: "LNG and CNG may play an important role in serving emerging markets in Ontario. These markets could include bulk transportation applications (trucking, rail and shipping), electricity generation (remote communities, mining operations) and, potentially, as a means of providing natural gas service to remote communities."

Ontario's energy landscape is shifting - and Ontario needs to shift with it. It's time for a new Ontario Energy Strategy.
About Us:
Businesses and organizations are made up of people. So are communities. Imagine a world where people in industry and government, and people from towns of all sizes, get together to make amazing things happen – things they couldn't have dreamed up alone. A world where people from corporations get together with people in government or NGOs to explore innovative ways to do business while enhancing the natural and social environment.
At Shared Value Solutions, We speak your language. And we know that the impossible is possible – with the right people in the circle.
We bring the best engineering, design, environment, architecture and other technical discipline expertise to address your challenges and opportunities:
Strategic Environmental Assessment guidance, coordination and support

Collaborative land and resource use planning and management- process design and delivery

Traditional Ecological Knowledge Studies

Traditional Land Use Studies (TLUS)/Land-Use and Occupancy Mapping

Design and delivery of programs promoting/supporting positive behaviour change- environmental stewardship, community-based social marketing, health/environmental health promotion

Contributing human environment considerations to technical assessments and management plans in sectors such as water resources, remediation, land use, mining, oil & gas, linear corridor development, forestry, renewable energy, nuclear waste, contaminated sites, brownfield redevelopment, watershed planning, drought planning, water use planning, waste management and waste diversion

Value Engineering & Value Analysis: we facilitate project teams to optimize a project by understanding functions, objectives, costs and social, cultural and environmental considerations.