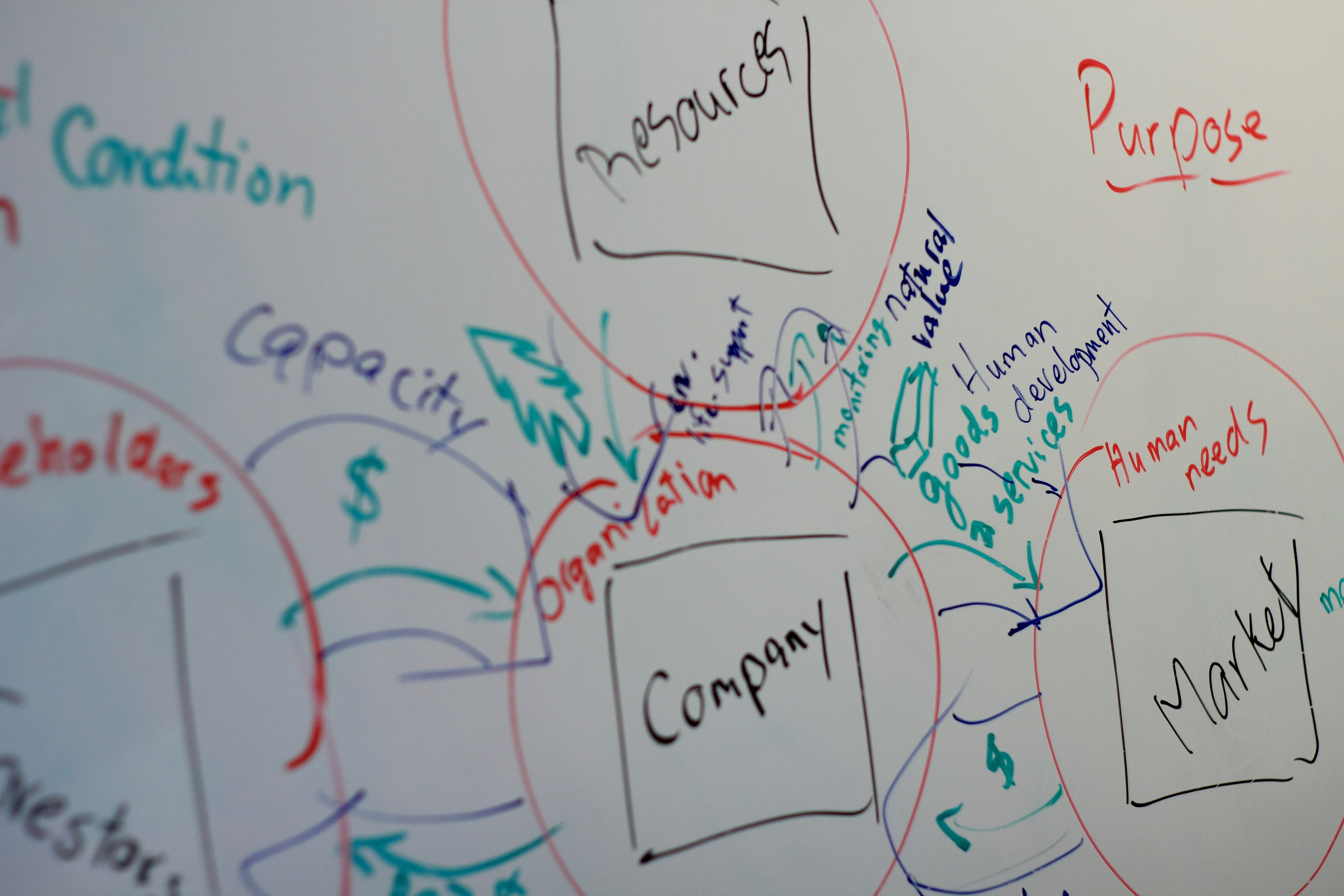 Two weeks ago I had the great pleasure of taking part in Engineers Without Borders Canada's Pivot Bootcamp as part of the Pivot Fellowship program.
The weekend brought together various professionals working in the engineering sector- primarily in building design and oil and gas who believe that doing good while advancing a corporate bottom line do go hand in hand- an essential element of creating shared value. Not only did the individuals present believe this is possible, they are also working to take steps to make that vision a reality.
Throughout the weekend the group of us explored different concepts such as systems thinking, the framework for strategic sustainable development and the approach we take in our work at SVS. We also worked together to help build each others skills and competencies in rallying our teams, stortelling, pitching ideas and developing a theory of change.
Personally one of the most profound moments of the weekend for me was the opening to our gathering. It was in this space that we shared our intentions and motivations for being there for the weekend. What was shared around the room was harvested and crafted into the following poem:
Share, discover and How?
Being in a new way, façonner la société
Helping each other to craft it
We're not addressing the most important problems, and we could
We're not optimizing for the right outcomes, and we should.
Unlock engineering
And learn.
Find a community in my space, find a community in my city.
Sustainable design to forge a new path.
I don't know how to do it.
What should my role be?
I wanna get other people as motivated as I am, I want to get them to want to change the world.
I can learn from others, being curious, open-minded,
Everyone here has something to share.
Many reasons. Simply to be here, and sharing with others.
Share and discover.
Share
and discover.
Gain knowledge, for my work, for my family.
What can I do?
I don't know enough.
I don't know enough. I'm trying to figure out how we can contribute.
Spending time with cool people, spending time with a friend.
Spending time away.
Those frustrating big company syndromes –let's show up and do more.
I have the desire to understand the truth of aboriginal sisters and brothers.
Selfish for the others
Selfish
For the others.
No more, no more, I need to know more.
Spread and share insights.
I'm here to share insights and discover.
I don't have just one question.
I feel we're getting to an end, to a new beginning.
Will we have enough wise coleadership in time to change?
I miss creative thinking –I want to respark the energy.
I want to respark the energy to make the facade the real thing.
How does the world work? How do engineers work? How?
I want to be in this community. Learn and contribute.
Share and discover.
Share and discover.
Connect with the disruptors.
I'm slowly losing faith in humanity.
I'm slowly
Losing
I need a way to believe that it's possible for us to coexist.
How?
How?
Where to start?
How?
I'm hoping I can get help in recreating.
For me this poem and ultimately being in the space the bootcamp created that weekend reminded me that businsses, companies, proponents or whatever you like to call them are made up of people. People who wish for the private sector to bring more good to society and are using this passion and creativity to make this desire a reality. I think it's safe to say business as usual is no longer going to cut it and frankly I'm quite excited to see where we go from here.
About Us:

Businesses and organizations are made up of people. So are communities. Imagine a world where people in industry and government, and people from towns of all sizes, get together to make amazing things happen – things they couldn't have dreamed up alone. A world where people from corporations get together with people in government or NGOs to explore innovative ways to do business while enhancing the natural and social environment. Join us in Creating Shared Value!



At Shared Value Solutions, We speak your language. And we know that the impossible is possible – with the right people in the circle.

We are an Ontario B Corp and we bring the best engineering, design, environment, architecture and other technical discipline expertise to address your challenges and opportunities:

Strategic Environmental Assessment guidance, coordination and support

Collaborative land and resource use planning and management- process design and delivery

Traditional Ecological Knowledge Studies & Traditional Knowledge Studies

Traditional Land Use Studies (TLUS)/ Traditional Land Use and Occupancy Mapping

Design and delivery of programs promoting/supporting positive behaviour change- environmental stewardship, community-based social marketing, health/environmental health promotion

Contributing human environment considerations to technical assessments and management plans in sectors such as water resources, remediation, land use, mining, oil & gas, linear corridor development, forestry, renewable energy, nuclear waste, contaminated sites, brownfield redevelopment, watershed planning, drought planning, water use planning, waste management and waste diversion

Aboriginal and Industry Partnerships working with First Nation, Inuit and Métis communities

Value Engineering & Value Analysis: we facilitate project teams to optimize a project by understanding functions, objectives, costs and social, cultural and environmental considerations.