---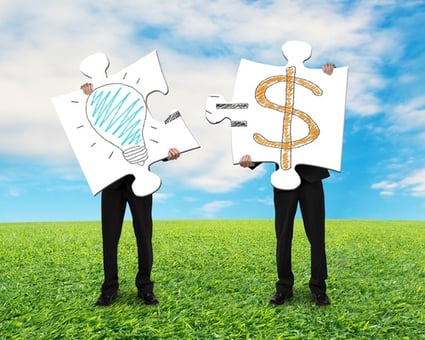 NEW Ontario Aboriginal Procurement Program
On June 26, 2015, Ontario launched its new Aboriginal Procurement Program. The Program is designed to help Aboriginal business owners sell products and services to the Ontario government and help them secure future contracts and clients. It is based on an Aboriginal Procurement Pilot Program that was launched in 2012. The Program connects with Premier Kathleen Wynne's Ministerial Mandates, including a wide range of mandates for Aboriginal community wellbeing (see our previous post: Premier Wynne's Priorities for Ontario: Aboriginal Community Wellbeing).
The Aboriginal Procurement Program will likely foster meaningful Aboriginal and industry partnerships, especially creative aboriginal-private sector business partnerships - beyond existing programs such as those for Aboriginal energy partnerships - where companies really step up and break new ground with creative, innovative and practical Aboriginal business ventures.
---
9 Questions Answered
If you are interested in Ontario Aboriginal procurement via Ontario Government contracts, based on information available to-date, here are 9 contracting tips for businesses seeking to make use of Ontario's Aboriginal Procurement Program:
1) Who is Eligible? To be eligible the business entity must be:
an Aboriginal business (51% or more owned and controlled by Aboriginal people - First Nation, Métis and Inuit people, including businesses owned by Aboriginal communities in Ontario) or

a joint venture or consortium, controlled and owned by an Aboriginal business or businesses
2) What are the Procurement Targets? Government ministries are encouraged to use the Aboriginal Procurement Program If Ontario needs goods or services that can:
benefit Aboriginal people or communities

serve the needs of Aboriginal people (e.g., a government program or policy for Aboriginal people)

are culturally specific to Aboriginal people
3) How does Partnering and Subcontracting Fit? Ministries have the option to include Aboriginal requirements when issuing tenders to encourage suppliers to partner or sub-contract with a qualified Aboriginal business
4) Are there Set-asides for Aboriginal Businesses? Ministries can use set-asides where procurements are reserved for competitions among eligible Aboriginal businesses
5) What about Joint Ventures and Consortium Arrangements? In the case of joint ventures or consortium arrangements, fully one-third of the total value of the work must be done by an Aboriginal business, either by the Aboriginal partner/contractor or by an Aboriginal sub-contractor.
6) Who Does the Work in an Aboriginal Business? In the case of Aboriginal businesses, all of the work must be done by an Aboriginal business. Sub-contracting is only permitted with other Aboriginal businesses.
7) Where are Opportunities Posted? Procurement opportunities are posted electronically on BravoSolution, the Ontario government's new designated electronic tendering service provider. Vendor registration is required.
8) Can Ministries Procure Directly from Aboriginal Businesses? Procurement opportunities can also be sent directly to eligible suppliers, including businesses who have qualified as Vendors of Record with the Ontario government.
9) Can Aboriginal Businesses Advance Their Own Contract Opportunities with Government? Aboriginal businesses can also identify potential small-value contracts by contacting procurement managers in individual ministries.
---
Will it Work for YOU? Can We Help?
It is early days, but this Program looks like it will foster exciting innovative and mutually beneficial Aboriginal and industry partnerships across sectors.
Shared Value Solutions Ltd. is busy working with Aboriginal communities and business leaders and industry partners to help build such partnerships, particularly in the environment, mining, energy and land stewardship sectors. We are particularly interested in ventures that create social, economic and environmental benefits, and we are especially interested in First Nation, Inuit and Métis start-ups.
To assist with establishing new ventures, we've established Stackstone Ventures is a subsidiary of Shared Value Solutions Ltd., a registered B Corporation and member of Communitech.

Stackstone Ventures is a subsidiary of Shared Value Solutions Ltd.
We apply our B Corp power and business experience to bootstrap profitable start-ups. We mentor, partner and joint-venture with First Nation, Inuit and Métis entrepreneurs who understand that business must create value for society and communities, not just shareholders. For more about BCorps: www.bcorporation.net and see also, the MaRS Centre for Impact Investing's Ontario BCorp certification assistance.
If you are serious about building a new Aboriginal business in the sectors in which we work, with partnership and mentor support, and want to #BeTheChange, call or email us at info@sharedvaluesolutions.com and tell us about your business and community development objectives.
---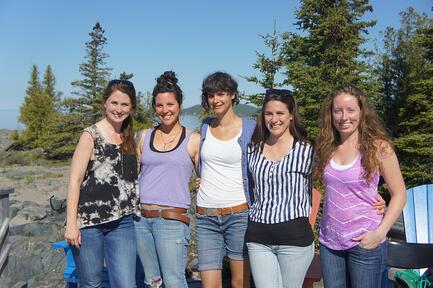 Shared Value Solutions team members take a break during a Traditional Ecological Knowledge project in Northern Ontario
About Us - Shared Value Solutions Ltd.:
Businesses and organizations are made up of people. So are communities. Imagine a world where people in industry and government, and people from towns of all sizes, get together to make amazing things happen – things they couldn't have dreamed up alone. A world where people from corporations get together with people in government or NGOs to explore innovative ways to do business while enhancing the natural and social environment. Join us in Creating Shared Value!
At Shared Value Solutions, we speak your language. And we know that the impossible is possible – with the right people in the circle.
We are an Ontario B Corp and we bring the best engineering, design, environment, architecture and other technical discipline expertise to address your challenges and opportunities:
Strategic Environmental Assessment guidance, coordination and support

Collaborative land and resource use planning and management- process design and delivery

Traditional Ecological Knowledge Studies & Traditional Knowledge Studies

Traditional Land Use Studies (TLUS)/ Traditional Land Use and Occupancy Mapping

Design and delivery of programs promoting/supporting positive behaviour change- environmental stewardship, community-based social marketing, health/environmental health promotion, Aboriginal community energy plan initiatives

Contributing human environment considerations to technical assessments and management plans in sectors such as water resources, remediation, land use, mining, oil & gas, linear corridor development, forestry, renewable energy, nuclear waste, contaminated sites, brownfield redevelopment, watershed planning, drought planning, water use planning, waste management and waste diversion

Aboriginal and Industry Partnerships working with First Nation, Inuit and Métis communities

Value Engineering & Value Analysis: we facilitate project teams to optimize a project by understanding functions, objectives, costs and social, cultural and environmental considerations.