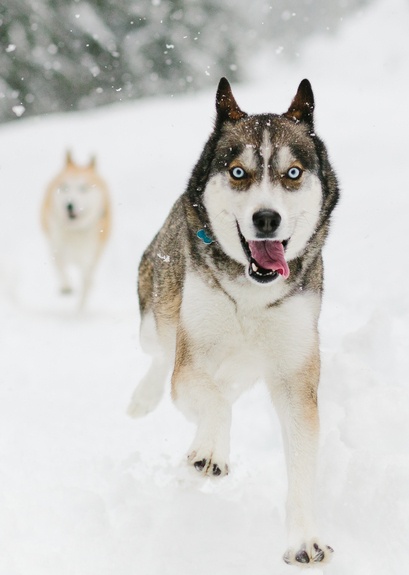 We're off and running with the United Nations Declaration on the Rights of Indigenous Peoples (UNDRIP) and Free, Prior and Informed Consent (FPIC) - ASAP!!!
By Scott Mackay and Don Richardson, Managing Partners
Consistent with the Prime Minister Justin Trudeau's mandate letter to Dr. Carolyn Bennett, the federal Minister of Indigenous and Northern Affairs, Canada has now formally committed to fully adopt and implement the UN Declaration on the Rights of Indigenous Peoples (UNDRIP). The declaration recognizes Indigenous people's basic human rights, as well as rights to self-determination, language, equality and land, among others.
This is a historic occasion for Canada which will lead Canada and Indigenous peoples many steps closer to reconciliation. This announcement leads naturally to the next question - what does implementation look like? Below, we outline seven steps to implement UNDRIP, by Canada, the provinces, Indigenous peoples, and project proponents, NOW. These approaches are based on existing proposals and our experience from the field.
Seven Steps to Implement UNDRIP
#1- Implement Collaborative Consent
We support a proposal by a consortium of Indigenous law and policy experts led by former Assembly of First Nations national chief Phil Fontaine of Ishkonigan Inc., an approach which appears to be favoured by the Trudeau government. This proposal holds the Government of the Northwest Territories' "Collaborative Consent" approach up as a model for the rest of Canada. The GNWT approach is based on collaborative development and co-management of legislation, policies and plans, sector-specific resource management agreements, resource revenue sharing, and negotiations regarding ownership and use of lands and waters. The specific purpose of collaboration is not only to implement UNDRIP but also to avoid the need for federal and provincial government decisions to be subject to a s.35 (Constitution Act) justification test (as per the R. v. Sparrow Supreme Court decision) involving consultation and accommodation for indigenous and Treaty rights impacts.
In short, the Collaborative Consent approach involves the collaboration of Indigenous governments at every level of land and resource development and management so that such initiatives are always co-proposed, and the goal and outcome is always zero impacts on Indigenous and Treaty rights. A key ingredient for implementing this approach is direct Cabinet oversight of all such processes to ensure that progress does not get bogged down in bureaucratic inertia. Strong, high-level political direction is key to success. Some highlights of the next steps proposed in Collaborative Consent include:
Canada-and Indigenous nations to secure nation-to-nation commitments to implementing consent-based approaches.

Canada to co-develop foundational policy statements, guidance documents, and directives on achieving consent with Indigenous governments, to provide early guidance to project proponents on their responsibilities in UNDRIP implementation..

Canada and Indigenous governments to propose and pursue talks with provinces to explore resource revenue sharing with indigenous peoples.

Identify existing proposed resource and land development projects to pilot the Collaborative Consent approach with in order to achieve early successes and lessons learned.
#2- Make Participation in Environmental Management of Resource Development Meaningful
In 2012, Shared Value Solutions (SVS) undertook a scan of 12 positive case studies of Indigenous participation in mine environmental monitoring and management across Canada. The resulting report identified 20 ways that mining companies and governments could recognize and institutionalize the important role of indigenous peoples as "stewardship warriors" within their traditional territories and Treaty lands in the areas of:
Developing and maintaining positive working relationships

Involvement in environmental management
Scott Mackay, Dr. Ben Bradshaw at University of Guelph, and SVS collaborator Candice Link are currently updating and broadening this report with the intention of publishing it more widely. We continue to believe that ongoing and meaningful participation of indigenous peoples in development beyond permitting and approval decisions is a key element of implementing UNDRIP and the tenets of Free, Prior, and Informed Consent (FPIC) for development and use of indigenous lands and waters.
#3- Appropriate and Mandatory Consideration of Indigenous Traditional Knowledge
Our blog post series Traditional Knowledge Matters highlights the importance and value of including indigenous traditional knowledge in the land and resource development planning process. Traditional knowledge not only integrates many important aspects of Indigenous occupancy of the land and cultural values and norms but also represents knowledge based on a long-term, large sample size collective experience of human-environmental relationships. Appropriate and meaningful inclusion and consideration of Indigenous traditional knowledge in legislative, policy, and planning processes is key to implementating the UNDRIP, along with providing capacity to Indigenous communities to gather, verify, and communicate such knowledge.
We'll be watching Canada's implementation of UNDRIP and FPIC very closely
#4- Federal Environmental Assessment Reform
After a decade of the hollowing out of federal environmental assessment (EA) legislation and lack of attention to needed reforms, it is time for an upgrade to Federal EA 2.0 – ASAP! Our blog post on such reforms highlights not only the need to repair the previous damage done but also to improve the process to get up to speed with the Indigenous rights revolution, including the adoption of UNDRIP.
#5- Regional Strategic Environmental Assessment "Master Planning"
Master planning - the strategic environmental assessment process to lay the planning groundwork for an integrated series of infrastructure projects such as a major upgrade to water or wastewater servicing - is routine for municipal governments within Canada. At the federal level, the same possibilities for regional and strategic environmental assessments exist through supporting policy and legislation (section 78 of CEAA 2012).
There are a handful of examples of use of this process in various parts of Canada including in the Beaufort Sea area in relation to oil and gas development and in the Great Sandhills area of Saskatchewan. Some of the important hallmarks of regional strategic environmental assessments in relation to Indigenous peoples and UNDRIP are that they are able to assess and address regional cumulative effects from multiple past or proposed developments, are able to consider regional ecological units such as watersheds versus a single project area, and provide a more holistic forum and approach to collaboration and consultation with indigenous communities. In addition, their purpose is to lay the environmental and socioeconomic assessment groundwork for project-level EAs. This kind of more integrated, holistic planning in important and sensitive areas for indigenous peoples are a good vehicle to support the implementation of UNDRIP in Canada.
#6 Partnerships to Address Climate Change
During a December 17, 2015 interview with the Aboriginal Peoples Television Network, Minister of Environment and Climate Change Catherine McKenna, fresh from the Paris Climate Summit said:
"Indigenous People feel the impact of climate change more than anyone else," and that"Indigenous people will be included in the federal government's discussions with provinces on climate change and carbon-pricing."
As Larry Sault, former Grand Chief of the Iroquois and Allied Indians, and CEO of Anwaatin said in a recent blog post calling for an Indigenous Knowledge and Climate Change Centre of Excellence, across Canada, First Nation, Inuit and Métis peoples are on the frontlines of climate change, experiencing dramatic shifts, including:
unstable and unsafe winter iceroads

higher food costs and food security challenges

species on the move making traditional hunting, trapping, fishing and harvesting much more challenging

lowland flooding

changing ice conditions and changing permafrost conditions

warming forests and peatlands becoming tinder boxes for vast new fire risks

carbon feedback loops where hot and dry conditions in the north warm the forests and peatlands and unleash carbon and methane that has been trapped for thousands of years

invasive species, including insects that threaten forests and aquatic species that threaten fisheries

human resource issues for fielding first-responders to deal with with a range of natural and infrastructure emergencies, from forest fires to floods to oil spills during major climatic events

health care issues where medical care, medical supplies and food supplies get blocked by winter ice road availability or other climatic transportation threats

community wellbeing and mental health issues that result from so many uncertainties that come with climate change impacts - reliable sources of food, energy, transportation, health care, etc.
It is critical that Canada's efforts to combat climate change are inclusive of Indigenous peoples and harness both modern and traditional knowledge assets:
Indigenous land, forest and water stewardship expertise,

clean energy and clean technology expertise,

climate change adapation expertise, and

social enterprise expertise,
#7 Lands, Water and Natural Resource Management Policies Must be Developed with an Indigenous Lens
Implementing UNDRIP and FPIC means that all new government policies – especially those that impact directly on Indigenous land, water and natural resource management rights – are developed with an "Indigenous Lens". Policies and regulations must now be developed collaboratively to enhance the wellbeing of Indigenous peoples and contribute to positive quality of life and positive health and socio-economic outcomes. This cannot happen without First Nation, Inuit and Métis peoples at the table, providing unique policy guidance, direction and oversight.
As Former Grand Chief Larry Sault says, "Ottawa-centric, Vancouver-centric, or Toronto-centric policies and programs that might make sense in the cities, don't always make sense for our peoples". Governments in Canada are entering a new era where "meaningful consultation" on policies will need to be replaced with active and meaningful collaboration, with sleeves rolled-up at the table.
A Full Box of Rights
May 10, 2016 will remain an historic day for Canada, First Nation, Inuit and Métis peoples for many generations. Addressing the Permanent Forum on Indigenous Issues at the United Nations in New York, Carolyn Bennett made it clear: "We are now a full supporter of the declaration, without qualification,.. We intend nothing less than to adopt and implement the declaration in accordance with the Canadian Constitution... Through section 35 of its Constitution, Canada has a robust framework for the protection of Indigenous rights. By adopting and implementing the declaration, we are excited that we are breathing life into section 35 and recognizing it as a full box of rights for Indigenous peoples in Canada." Bennett also made it clear that implementing the UNDRIP in Canada will require the full co-operation of Indigenous peoples and the support of all provinces and territories. We're ready. Are you?
Businesses and organizations are made up of people. So are communities. Imagine a world where people in industry and government, and people from towns of all sizes, get together to make amazing things happen – things they couldn't have dreamed up alone. A world where people from corporations get together with people in government or NGOs to explore innovative ways to do business while enhancing the natural and social environment. Join us in Creating Shared Value!
At Shared Value Solutions, we speak your language. And we know that the impossible is possible – with the right people in the circle.
We are an Ontario B Corp and we bring the best engineering, design, environment, architecture and other technical discipline expertise to address your challenges and opportunities:
Strategic Environmental Assessment guidance, coordination and support

Collaborative land and resource use planning and management- process design and delivery

Traditional Ecological Knowledge Studies & Traditional Knowledge Studies

Traditional Land Use Studies (TLUS)/ Traditional Land Use and Occupancy Mapping

Design and delivery of programs promoting/supporting positive behaviour change- environmental stewardship, community-based social marketing, health/environmental health promotion, Aboriginal community energy plan initiatives

Contributing human environment considerations to technical assessments and management plans in sectors such as water resources, remediation, land use, mining, oil & gas, linear corridor development, forestry, renewable energy, nuclear waste, contaminated sites, brownfield redevelopment, watershed planning, drought planning, water use planning, waste management and waste diversion

Aboriginal and Industry Partnerships working with First Nation, Inuit and Métis communities

Value Engineering & Value Analysis: we facilitate project teams to optimize a project by understanding functions, objectives, costs and social, cultural and environmental considerations.
Shared Value Solutions ® is a trademark registered by Shared Value Solutions Ltd.
Text Copyright Shared Value Solutions, 2016