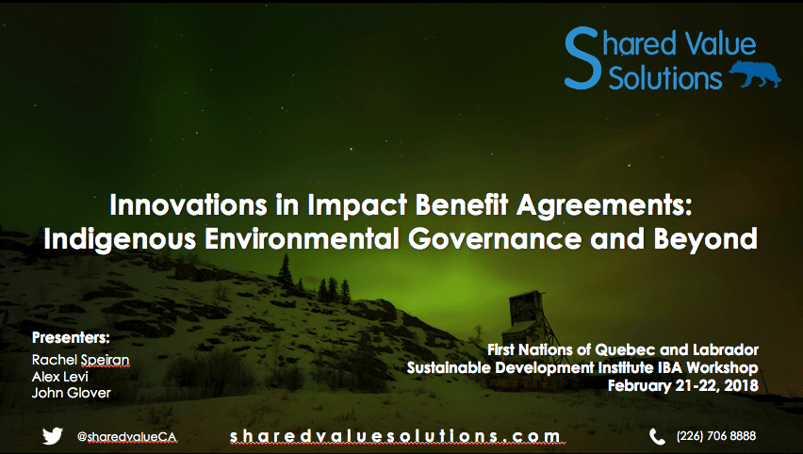 Shared Value Solutions is honoured to have been invited to the FNQLSDI's Impact and Benefit Agreement (IBA) conference being held in Wendake, Quebec February 21st to 22nd, 2018. Approximately 43 First Nations from Québec and Labrador will be attending this event where Shared Value Solutions will be delivering a presentation entitled 'Innovations in IBAs: Indigenous Environmental Governance and Beyond'.
Our team members Rachel Speiran, John Glover, and Alex Levi will be there and would love to connect with you! If you're planning on heading there, please feel free to reach out or connect with us via twitter at @SharedValueCA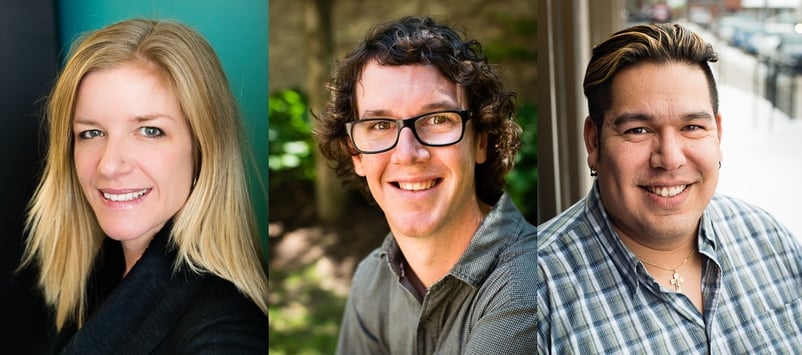 The First Nations of Québec and Labrador Sustainable Development Institute (FNQLSDI) was created in 2000 by the Chiefs of the Assembly of First Nations Quebec-Labrador (AFNQL). Its mission is to offer First Nations a dynamic service hub, supporting their actions towards maintaining healthy territories and resources, developing sustainable communities and promoting the recognition of their rights. The FNQLSDI offers diverse services to the 43 First Nations in Quebec and Labrador. These services respect the priorities, needs and vision identified by the communities themselves.
The Centre of Expertise on Impact and Benefit Agreements (IBAs) was created with the objective of supporting First Nations at the various stages of the complex process of negotiating an IBA while enabling them to avoid the financial burden associated with such negotiations. The Centre offers ongoing training and workshops to First Nations regarding all aspects of IBA negotiation and implementation. The aim of this year's IBA workshop-based conference is for First Nations to participate in roundtable discussions, exchange information and hear about what other communities and Indigenous governments are doing related to IBAs.
Curious about innovations in Impact Benefit Agreements - see our recent blog post on Indigenous Impact Benefit Agreements that Broke New Ground in 2017, or sign up for our newsletter.
We are an Ontario B Corp, and we assist Indigenous communities with support throughout regulatory processes surrounding major development projects like mines, hydroelectric facilities, transmission lines, highway expansions, oil and gas pipelines, natural resource transport applications and nuclear power.
We have deep context and experience behind the recommendations we provide, having worked for our clients on almost every major project in Canada over the last 10 years. For us, it's all about building long-term relationships with our clients. We want to get to know you and what you want to do so we can help you move your plans forward.