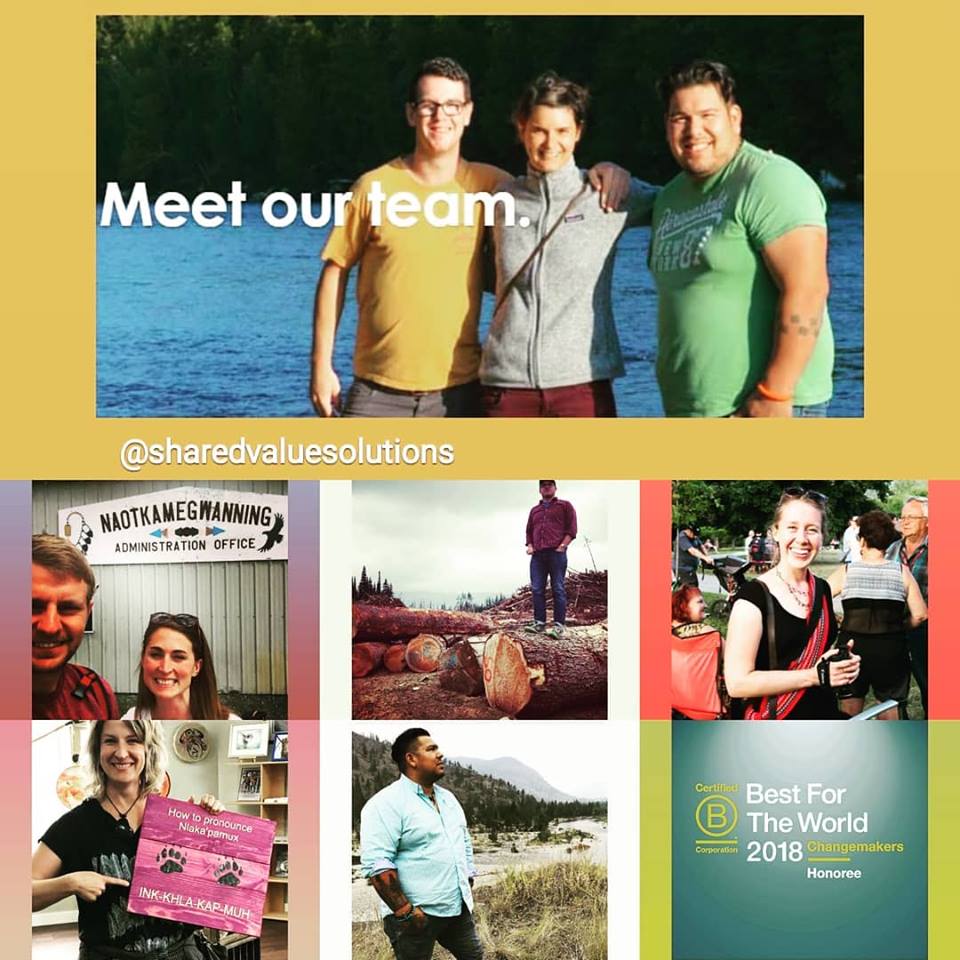 From coast to coast to coast, our team at Shared Value Solutions is busy working with our First Nations, Métis and Inuit clients - and we need more support in our Guelph office! We are looking to fill the following position:
In the spirit of reconciliation and diversity, we are committed to increasing our number of Indigenous employees. Please let us know in your application if you are First Nations, Métis or Inuit. Please share these posts widely with your networks.
Please watch the Join Our Team page for upcoming job listings. We are always looking for people who are dynamic, entrepreneurial, exhibit strong leadership, take responsibility for their actions, have good judgement, are hard workers, love collaborating with a team, and care deeply about the environment and the wellbeing of society.
Unsolicited Applications
Don't see the perfect post but you know you'd like to work with us? We encourage people with confirmed access to funding opportunities that would help fund your role at SVS to send unsolicited applications. The intention is to allow you to express interest in joining SVS in the near term (within roughly the next two years) and pitch us on the business case – from the standpoint of how you'd contribute to the growth and vision of SVS and how your role would be funded – without having to wait and hope for the right specific role posting.
Contact
Please send your resume via email to:
Erin Knight, HR Manager
SVS's head office is located in Guelph, Ontario, Canada. Salary and benefits are competitive and negotiable.
Timeline
We will continue to accept applications until we find the right candidates.
SVS is a Canadian B Corp, and we assist Indigenous communities with support throughout regulatory processes surrounding major development projects like mines, hydroelectric facilities, transmission lines, highway expansions, oil and gas pipelines, natural resource transport applications and nuclear power.
We have deep context and experience behind the recommendations we provide, having worked for our clients on almost every major project in Canada over the last 10 years. For us, it's all about building long-term relationships with our clients. We want to get to know you and what you want to do so we can help you move your plans forward.