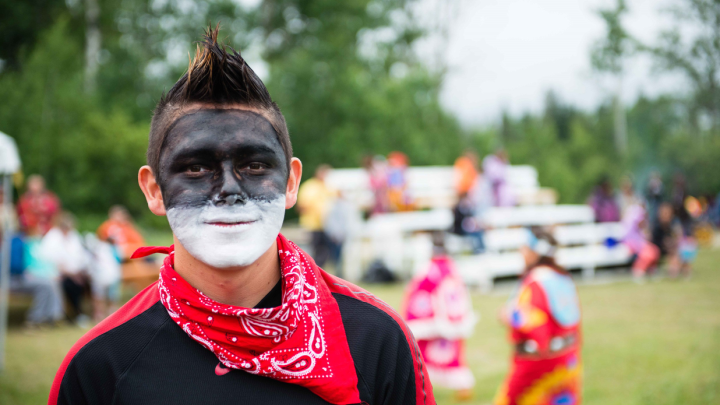 When we heard that Shared Value Solutions made the B Lab's list of 2018 Best For The World: Changemakers, for the second year in a row we were more than pleased. Each of the 203 companies on this list is being celebrated for work to make "measurable, positive impact improvement." They call us rock stars for having made tangible progress on our commitment to continuous improvement – and who doesn't want to be a rock star? Really. But once we stopped cheering, we got down to the business of considering what our progress towards achieving greater impact really means.
When we became a Certified B Corporation back in 2014, we were required to bake our commitment to balancing purpose and profit into our shareholder agreement. Now, we are legally required to consider the impact of our decisions on our employees, clients, suppliers, community, and the environment. We're required to recertify every two years, so this year's achievement marks the improvement of our scores in categories such as Community, Environment, Workers, Governance, and Customers. You can look at our scores here.
In the spirit of transparency, we aren't entirely clear about the way B Corp can measure all of what we have declared in SVS's mission:
"We have an unshakable commitment to a land where all peoples can reach their full potential, share prosperity, and uphold their rights. All of this begins and ends with healthy lands and waters. In the spirit of collaboration, respect and friendship, we work alongside visionary leaders and their communities to fulfill these commitments."
So we thought this the best opportunity to unpack our mission in a way that highlights some of our progress towards fulfilling these commitments.
Commitment 1: That all peoples can reach their full potential, share prosperity, and uphold their rights
Input into the federal legislation review process: SVS assisted 13 Indigenous organizations to make sure their interests are reflected in the new federal environmental legislation.
Training Community Land Use Planners from Sagamok First Nation and the Eeyou Marine Region: SVS ran a course tailored to specific community needs around land use planning to empower staff to develop plans for the future of their communities and lands.
IBAs: Numerous Impact Benefit Agreement-related projects, which are confidential, but we are proud to have worked hard with our clients so they can protect their lands and waters, gain environmental oversight provisions and participate in significant financial benefits.
Commitment 2: Healthy Lands and Waters
Aamjiwnaang Butler's Garter Snake Protection Policy: SVS helped the community develop a policy to protect this species at risk from development on reserve lands. The First Nation is asserting their own jurisdiction around the stewardship of this vulnerable species.
Pimicikamak Forestry Guidelines: SVS worked with the community to set up guidelines for a forestry company on harvesting approaches, silviculture restoration, road building and community consultation to reduce impacts on the lands and waters people care about.
Aroland Sturgeon Project: SVS helped the community secure funding to do their own study on the health of the sturgeon population in a core river. We did interviews with elders and fishers on the community's relationship with the Ogoki River and created a documentary video to tell their story and promote their role as stewards.
Atikameksheng Anishnawbek Species at Risk (SAR) Monitoring Program: Working with community researchers, the team combined Indigenous Traditional Knowledge and field surveys to gather data related to SAR reptile sightings, and to get people excited about stewardship. The 2018 season included the release of snapping turtle hatchlings whose eggs were rescued from a building site. Check out the Sudbury Star article.
Commitment 3: Work alongside visionary leaders and their communities
This one's easy: that third commitment really describes everyone we work with. From chiefs and councilors, band managers and executive directors to lands departments, consultation coordinators and economic development officers, you are some of the key people making things happen for your communities, and we are honoured to be working alongside your efforts.
B Corp describes itself as a community of leaders, driving a global movement of people using business as a force for good. We absolutely align with this movement, and are committed to holding our place in the Best for the World category, year over year. But we are human, and fallible. So we call on you, our community, to hold us accountable for what we say we stand for, for who we are in the world. If you see us chasing shiny objects or losing our way, please call us out. After all, you are why we exist.
We are an Canadian B Corp, and we assist Indigenous communities with support throughout regulatory processes surrounding major development projects like mines, hydroelectric facilities, transmission lines, highway expansions, oil and gas pipelines, natural resource transport applications and nuclear power.
We have deep context and experience behind the recommendations we provide, having worked for our clients on almost every major project in Canada over the last 10 years. For us, it's all about building long-term relationships with our clients. We want to get to know you and what you want to do so we can help you move your plans forward.