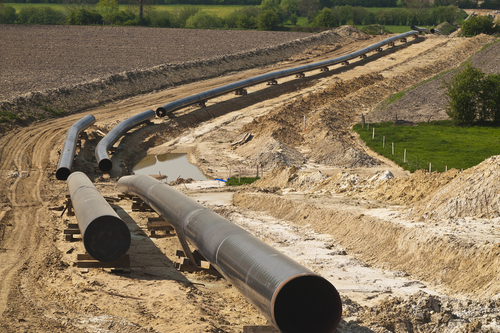 The new Energy East panel has come out with its first ruling for the NEB review process for Energy East, and its a big one.
All of the Panel's decisions are laid out in this newly released order with the exciting title: A81494-1 NEB Ruling No 1: How to recommence the Energy East Hearing. We provide a summary of the ruling below:
Overview
-The panel has decided that ALL decisions made by the previous panel are now null and void; meaning the hearing process is more or less back at square one
-This ruling means that the application completeness determination, the list of participants, list of issues and the hearing order are all voided
-The new panel will be determining if Energy East and Eastern Mainline will continue to be heard as joint hearing; those wishing to comment on this specific issues have until Wednesday February 15, 2017 at 2 pm EST through the e-filing system or the participation portal
In Case You Missed It
We've been working on Energy East matters for clients since 2014 - check out our ten previous posts here. In case you missed it, if approved, the Energy East Pipeline, would be a 4,600-kilometre pipeline carrying 1.1-million barrels of crude oil per day from Alberta and Saskatchewan, through Manitoba and Ontario to points in Eastern Canada. The project has the following major components:
Converting an existing natural gas pipeline through Alberta, Saskatchewan, Manitoba and Ontario to an oil transportation pipeline
Constructing new pipelines in, particularly in Eastern Ontario, Québec and New Brunswick to link up with the converted pipe
Constructing the associated facilities, pump stations and tank terminals required to move crude oil from Alberta to Québec and New Brunswick, including marine facilities that enable access to other markets by ship
Next Steps for the NEB Energy East Panel
-The first item on the panel's agenda is issuing new issues list & a new scope of factors for the EA; comments will be invited when these new documents are released
-Following these documents the panel will be re-determining if the application is in fact complete and determining if Energy East and Eastern Mainline will be heard as a joint hearing or two separate hearings
-Upon these decisions along with determining a new list of participants will be followed by the issuing of a new hearing order
-The panel will also be looking at any outstanding motions that have not otherwise been addressed by all of these new decisions
How does this impact intervenors & commenters
-Intervenors are not required to file new Applications to Participate "ATPs"
-All ATPs filed to date by parties will be assessed by the new panel and a new list of parties (intervenors and commenters) will be issued
-All filings made by intervenors and commenters to date will also remain valid and are not required to be refiled; however intervenors do have the option to remove or modify their submissions from the registry if they so choose
-This could also include the new panel looking the re-hear presentations that were made at panel sessions that took place in New Brunswick in August 2016
- Anyone who wishes to comment on the topic of whether the two project applications should be heard together or separately may do so by filing a letter with the Board on or before noon, Calgary time, on Wednesday, 15 February 2017.
What's Our Role?
It's challenging to make sense of all the regulatory processes and decisions that affect a project of this magnitude. At Shared Value Solutions Ltd., we are paying close attention to these matters on behalf of several clients and will continue to provide information like this to assist. For us, Traditional knowledge matters to protect and enhance aboriginal community wellbeing, aboriginal interests and aboriginal economic development: traditional ecological knowledge (TEK), traditional land use studies, combining scientific and traditional knowledge, having aboriginal environmental monitors and BEAHR training, traditional ecological knowledge and environmental change, aboriginal land use planning, and integration of aboriginal traditional knowledge in environmental assessments.
For more information, please contact Meaghan Langille (meaghan.langille@sharedvaluesolutions.com) or Don Richardson (don.richardson@sharedvaluesolutions.com)
Stay in Touch
Keep watching our blog posts on TransCanada Energy East. We'll continue to post about key Aboriginal interests, including traditional land use studies, indigenous knowledge, aboriginal economic development, traditional land use and occupancy mapping, environmental assessment peer review, aboriginal and industry partnerships, traditional land use and occupancy study initiatives, and other topics related to oil and gas pipeline projects: follow us on Twitter at @SharedValueCA, follow us on Facebook at www.facebook.com/SharedValueSolutions and follow us on LinkedIN - https://www.linkedin.com/company/shared-value-solutions-ltd-
Businesses and organizations are made up of people. So are communities. Imagine a world where people in industry and government, and people from towns of all sizes, get together to make amazing things happen – things they couldn't have dreamed up alone. A world where people from corporations get together with people in government or NGOs to explore innovative ways to do business while enhancing the natural and social environment.
At Shared Value Solutions, we speak your language. And we know that the impossible is possible – with the right people in the circle.
We are a B Corp and we bring the best engineering, design, environment, architecture and other technical discipline expertise to address your challenges and opportunities:
Strategic Environmental Assessment guidance, coordination and support

Collaborative land and resource use planning and management- process design and delivery

Traditional Ecological Knowledge Studies & Traditional Knowledge Studies

Traditional Land Use Studies (TLUS)/ Traditional Land Use and Occupancy Mapping

Design and delivery of programs promoting/supporting positive behaviour change- environmental stewardship, community-based social marketing, health/environmental health promotion, Indigenous community energy plan initiatives

Contributing human environment considerations to collaborative technical assessments and management plans in sectors such as water resources, climate change, remediation, land use, mining, oil & gas, linear corridor development, forestry, renewable energy, nuclear waste, contaminated sites, brownfield redevelopment, watershed planning, drought planning, water use planning, waste management and waste diversion

Indigenous and Industry Partnerships working with First Nation, Inuit and Métis communities

Value Engineering & Value Analysis: we facilitate project teams to optimize a project by understanding functions, objectives, costs and social, cultural and environmental considerations.
Shared Value Solutions ® is a trademark registered by Shared Value Solutions Ltd.