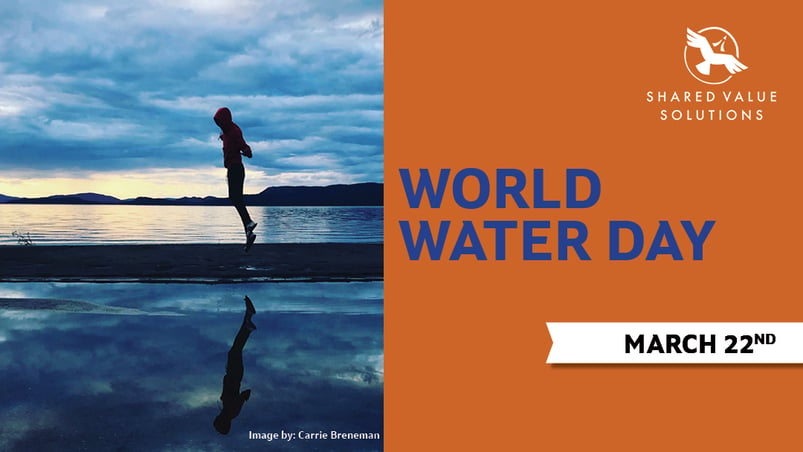 March 22, 2022 is World Water Day. The theme this year is "Groundwater — Making the Invisible Visible." Here at SVS, we recognize the significance of water for our clients and their communities. So much so that some of our resident water experts on our Science Team formed a Water Resources Group to better support our clients in addressing water issues in their communities and Traditional Territories. In the lead up to today, this group got together to discuss some of the issues that our clients face around water governance and protection and how we can help.
Through our engagement with our clients, we recognize that there is a significant need in the area of water resources and there is a gap between this need and funding to address water issues in Indigenous communities. As we move forward with reconciliation, government and industry have a role to play in addressing water issues and it can't be ignored. We are committed to supporting you, our clients, in your quest to assert your rights over your waters. Our water experts are experienced at pushing proponents to hold stricter standards in protecting water at their operations on your Traditional Territory, working with you and your Nation to develop a source water protection plan, or advancing your Nation's objectives to decolonize water through policy change.
The Indigenous Water Crisis: Past, Present, and Future
In our work, we recognize that Indigenous water governance is a part of reconciliation. The Federal government's historic and current role in controlling the waters and lands of Indigenous Nations has led to what is termed the "Indigenous water crisis." The current colonial approach to water governance does not support traditional and modern relationships between the lands, waters, and people. This failure to protect one of the most sacred elements of the culture of many Indigenous Nations has not gone unnoticed. Activism, litigation, and calls to action are the present and future of the fight for safe drinking water and Indigenous water governance.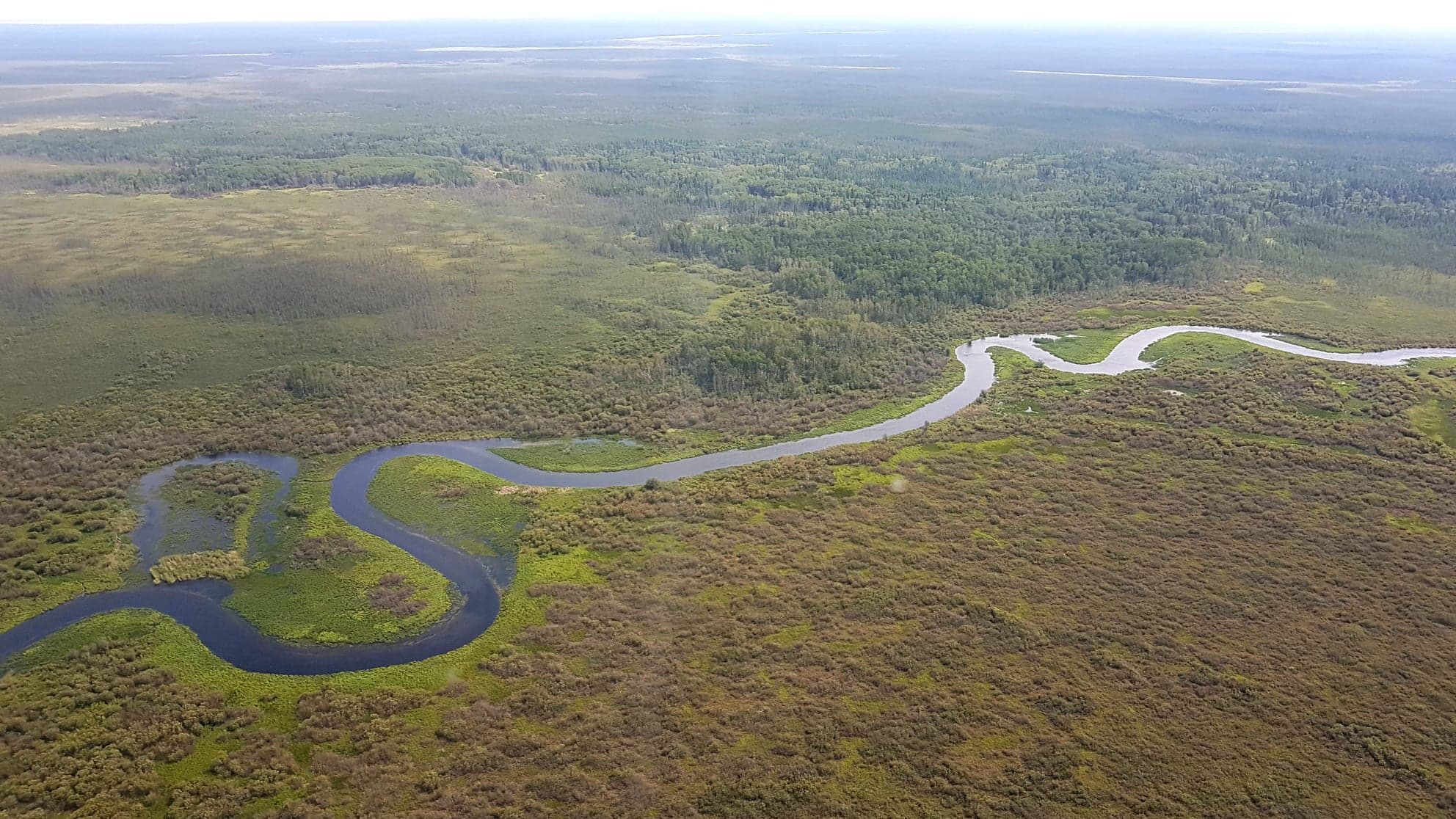 Activism
Perhaps one of the most recognizable voices for clean drinking water in Indigenous communities is Autumn Peltier, an Anishinaabe water-rights advocate and the Anishinabek Nation Chief Water Commissioner. This accomplished advocate was named as a water protector by the Assembly of First Nations and spoke at the United Nations World Water Day on March 22, 2018, among other achievements. More great things are sure to come from the important work of this remarkable woman and all the other passionate water advocates.
Litigation
A class-action lawsuit against the Government of Canada for failing to ensure Indigenous Peoples have access to clean water has been settled for $8 billion. The claims process just opened — Indigenous communities now have until December 22, 2022 to file their claims, while individuals have until March 7, 2023. Information on the settlement and claims process, including forms, are available here.
Calls to Action
Call to action 92 from the Truth and Reciliation Commission of Canada calls on the corporate sector to adopt the United Nations Declaration on the Rights of Indigenous Peoples (UNDRIP) in corporate policy and operational activities involving Indigenous lands and resources. UNDRIP addresses the important link between Indigenous Peoples and water in several ways. Article 25 asserts the right of Indigenous Peoples to maintain their spiritual relationship with traditional lands, territories, and waters.
When considering the spiritual connection between Indigenous Peoples and water, it is fitting that World Water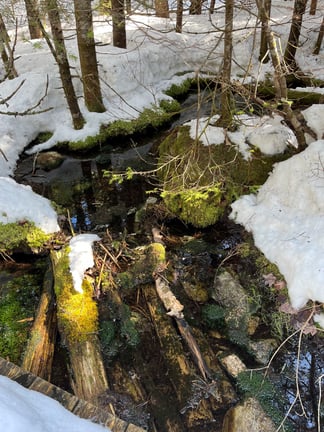 Day falls in the same month as International Women's Day. Women play a vital role in water stewardship and protection in many Indigenous Nations as Water Keepers. Women protect the waters and navigate the natural and spiritual laws that govern the relationship between water and people. Indigenous Peoples in general, and Indigenous Water Keepers in particular, hold the key to intergenerational teachings and knowledge that can save our water resources before it's too late. Decolonizing the approach to water protection and water conservation by incorporating Indigenous Knowledge into water resource management is a requirement for reconciliation in Canada.
Going deeper into UNDRIP, Article 26 argues that Indigenous Peoples have the right to the ownership and use of the lands, territories, and resources that they traditionally owned, occupied, or used. In recognition of this right, governing bodies are called upon to give legal recognition and protection to these lands, territories, and resources. In other words, Indigenous Peoples have a right to act as stewards of their waters and to incorporate Traditional Knowledge, traditions, and customs into the use, management, and preservation of their water resources. If actioned, Article 32 of UNDRIP would give Indigenous Peoples the right to determine their own priorities and strategies for their resources and to be thoroughly consulted to the point of being able to give their free and informed consent for all projects and development happening on their lands, especially for the utilization or exploitation of mineral, water, or other resources.
The goals outlined in UNDRIP are now more than hypothetical discussion points. In December 2021, the Government of Canada announced that it will be taking steps to implement UNDRIP in Canada. This could have a profound impact on Indigenous self-determination and sovereignty in Canada. As a first step, the Government of Canada has expressed a desire to work closely with First Nations, Inuit, and the Métis Nation to better understand priorities to help shape the initial draft of an action plan and begin to identify potential measures for aligning federal laws with the Declaration. Now is the time to speak up and be involved in influencing Canadian law as it relates to the fundamental relationship between Indigenous Nations and Canada including things like lands and resources, free prior and informed consent, self-determination, and economic reconciliation, among other things. The application information is available through a broad Call for Proposals and is due on April 15, 2022. We are here to support Nations in your application for the available funding, so please contact us!
FYI: Source Water Protection planning is also one of the projects eligible under this recently announced funding: Capacity building for water and wastewater operators (sac-isc.gc.ca). It is listed under as one of the target areas under "sustaining operations."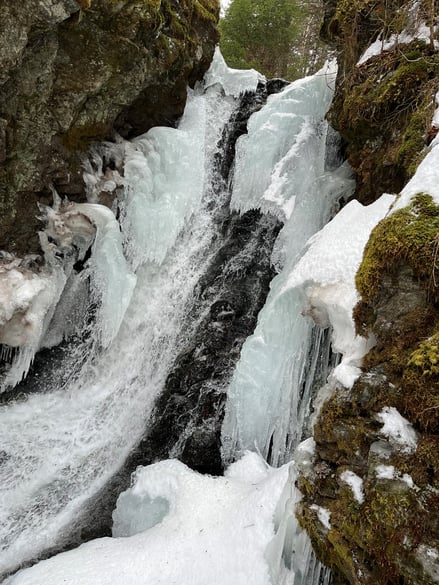 How We Can Help Protect What Matters
The framework for Indigenous water governance is there in the form of UNDRIP and the TRC calls to action. The voices and passion for the cause are there in the form of activists who refuse to remain silent about Indigenous water issues and Nations who are advocating for safe drinking water and the safety and preservation of their waters. The expertise is there to detect, monitor, and address the issues, including the important work of our own SVS water resource experts.
Protecting your lands and waters is a crucial part of upholding your rights and supporting community well-being. Our team strives to understand your Nation's values so we can walk alongside you in protecting what matters most. We will harness the power of our water experts to work alongside you and all Indigenous Nations to protect water resources for generations to come.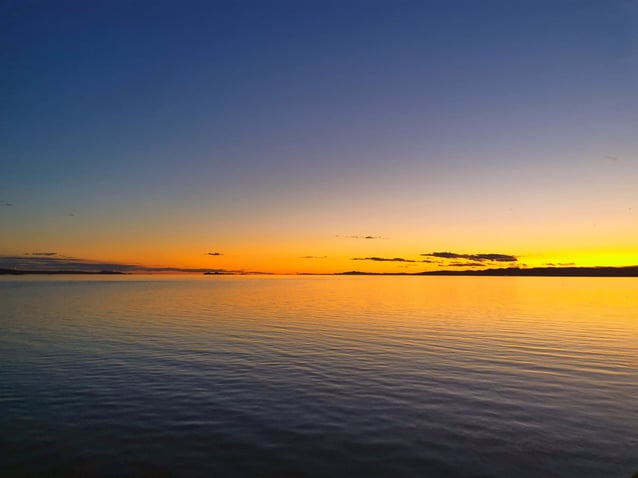 Whether you need to conduct baseline studies of your waterways, establish a Guardians program, or are looking for strategic scientific advice on the risks of a proposed development, we are here to help in the ways that will be most effective and meaningful.
Our advice and recommendations rest on deep and wide experience and knowledge across many scientific disciplines:
Aquatic and terrestrial ecology

Environmental planning

Wildlife biology

Endangered species

Contaminated sites

Geological sciences

Water resources management

Waste management

Hydrogeology

Stream restoration

Fish biology

Environmental chemistry and toxicology

Climate change adaptation planning

Nature based solutions to climate change
Read Our Full 2021 Services Brochure Here To Find Out What Other Great Services We Offer
Meet Our Experts
Are You Looking for Help? Look No Further!
Please give us a shout. Our team would love to chat through all your options for addressing your most pressing water issues. We are a self-declared group of science nerds who always have time for all the systems that nurture and sustain what matters on our planet!
No matter what stage of a project you are dealing with, we've got you covered. Our services integrate to help you reach your goals.
Get more posts like this directly to your inbox! Sign up for our bi-weekly funding, news and information digest:
We are an Canadian B Corp, and we assist Indigenous communities with support throughout regulatory processes surrounding major development projects like mines, hydroelectric facilities, transmission lines, highway expansions, oil and gas pipelines, natural resource transport applications and nuclear power.
We have deep context and experience behind the recommendations we provide, having worked for our clients on almost every major project in Canada over the last 10 years. For us, it's all about building long-term relationships with our clients. We want to get to know you and what you want to do so we can help you move your plans forward.
Impact Benefit Agreement Negotiation Support

Technical Reviews and Regulatory Process Support

Community and Economic Development Planning

Indigenous Knowledge and Land Use Studies

Environmental Monitoring

Guardians Program Development

Climate Change Readiness

GIS and Mapping
And so much more:

www.sharedvaluesolutions.com