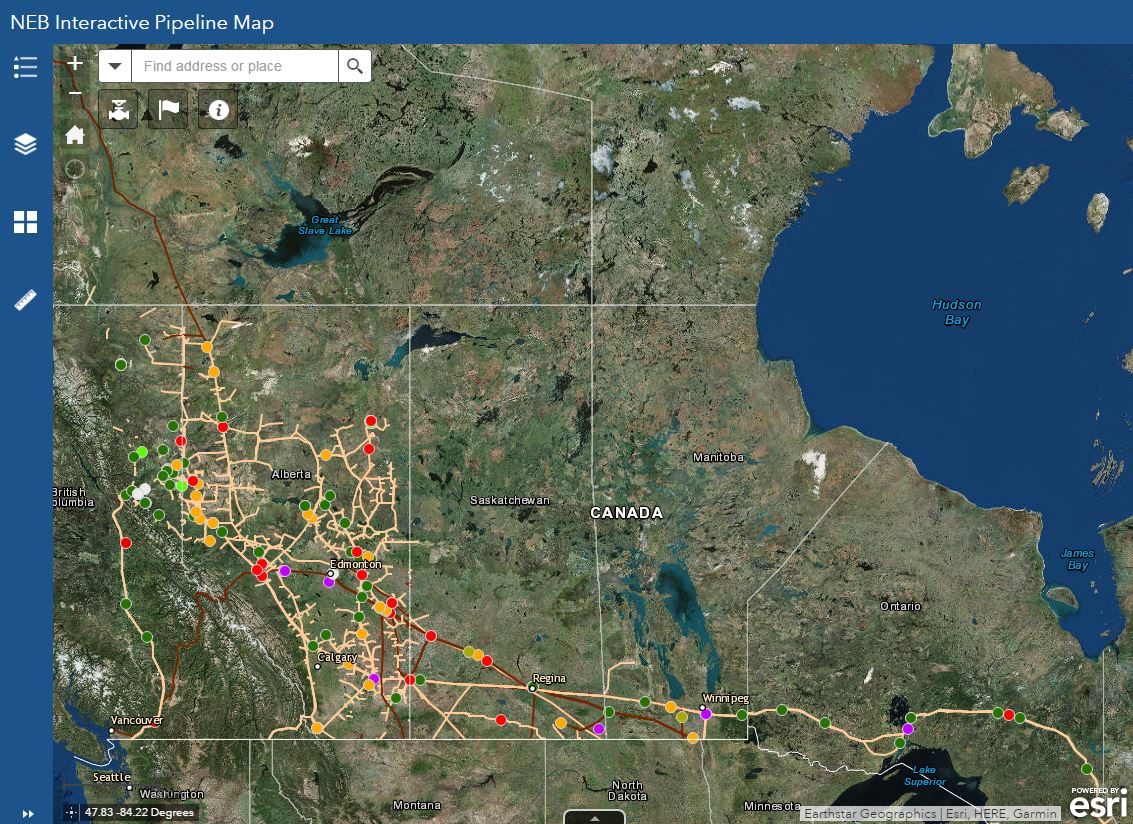 "Canada is a vast nation with a diverse energy mix. A better understanding of what energy is produced, as well as how, when and where it's transported will lead to a more informed energy dialogue across the country."
– Peter Watson, Chair and Chief Executive Officer, National Energy Board
Tired of NEB Pipeline Whack-a-Mole?
National Energy Board (NEB) regulated pipelines transport millions of litres of oil and gas under our feet every day. The network of pipelines is vast. In 2016, pipelines regulated by the NEB moved over a billion barrels of liquid products alone. We spend a lot of time with pipeline maps, in relation to pipelines and Indigenous jurisdiction, Indigenous land use planning, Indigenous knowledge, Indigenous environmental monitoring and Indigenous Guardians programs or related BEAHR training. A good pipeline mapping app would be nice.
If you've ever tried to figure out where a NEB regulated pipeline is located and what's flowing through it, you know it can be difficult. But your days of playing pipeline whack-a-mole on Google may soon be over. The National Energy Board (NEB) recently launched a new interactive online tool providing information on what products are moving through NEB-regulated pipelines.
Map image from the NEB's Interactive Pipeline Map, including dots with reported incidents