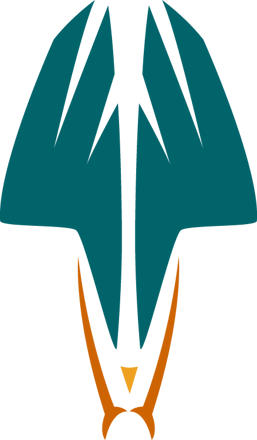 Welcome to Shared Value Solutions' biweekly funding and news digest. We hope it finds you well!
Lots of fun news to share this week! And we share the first post in our latest blog series, IndigeSTEAM Careers, that celebrates Indigenous professionals with careers in STEAM.
In SVS News, we welcome one of our newest team members, planning intern Katie Turriff. Also, please check out our latest job postings, and share widely with your network. We share our usual inspiring stories from across Turtle Island, as well as our usual round up of funding opportunities for you to check out. Stay well, everyone!
---
New Blog Series:
IndigeSTEAM Careers
Welcome to our series that celebrates Indigenous professionals with careers in STEAM! SVS is committed to supporting Indigenous youth who are pursuing careers in STEAM through our scholarship program (with Indspire), but also through the mentorship and inspiration of our staff members.
IndigeSTEAM's website defines STEAM like this:
"STEM = Science, Technology, Engineering, and Mathematics. When we want to talk about the connections of STEM to social enterprise, humanities, arts, innovation, entrepreneurship and more, we put an 'A' into STEM to get STEAM. The A can reflect Arts, Architecture and Agriculture – all areas that Indigenous peoples have been innovators in for thousands of years. Indigenous Ways of Knowing and Western Science represent two different ways of looking at the world around us."
Over the next while we will be sharing the personal essays of our talented team members about their very individual journeys to their current careers. First up is Robin Heavens.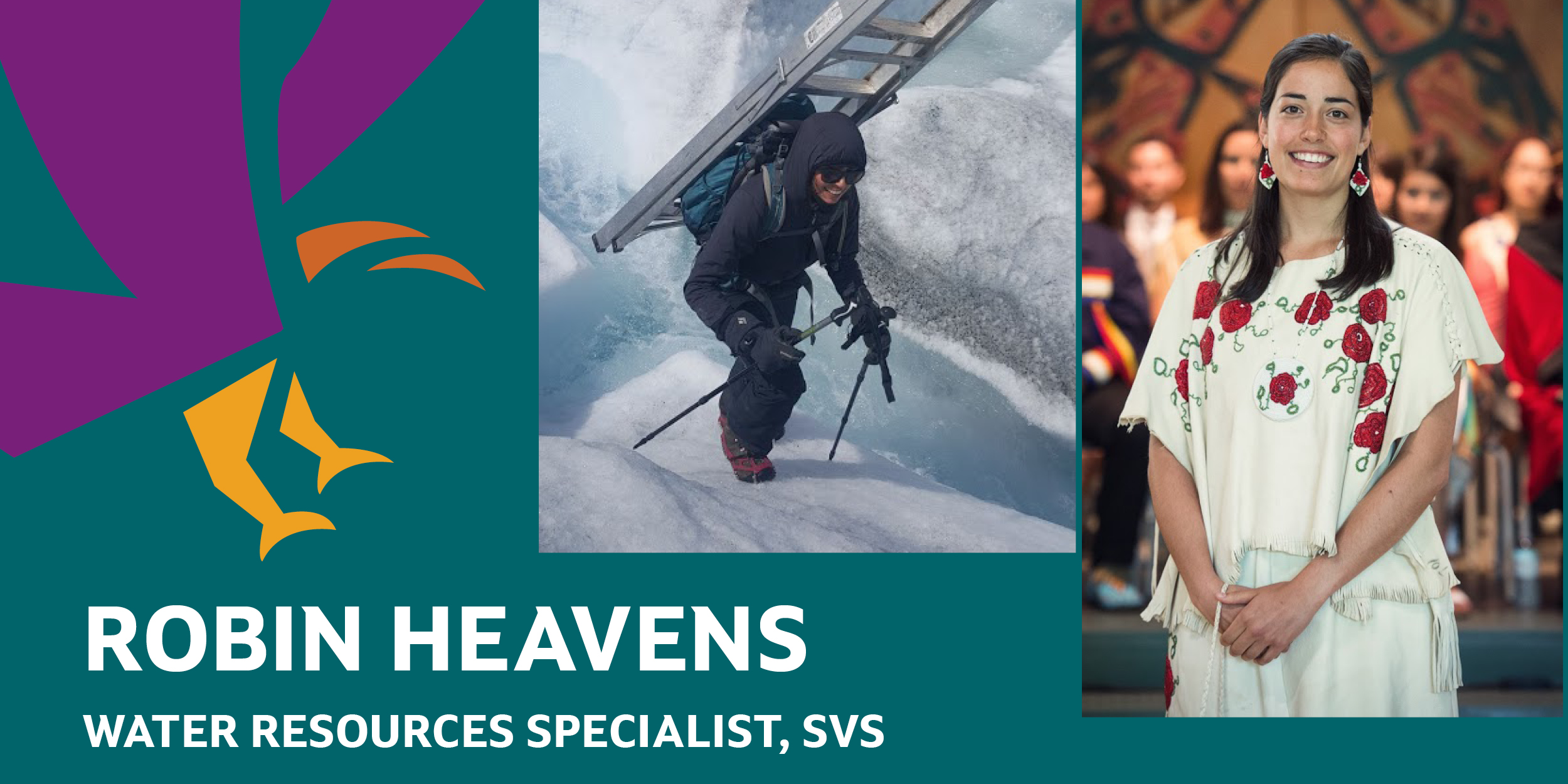 Meet
Robin Heavens, M.Eng.
Water Resources Specialist, Shared Value Solutions
"When I was a child, my Mother and I would spend hours together making regalia. I grew up dancing at powwows in the fancy dancer's regalia we made together. She instilled on me from a young age that water is living and traditionally spoken for by women. I have always felt a deep responsibility to protect our water and ancestral lands.
---
News Digest
Pathways to Indigenous Economic Self-Determination|Macdonald-Laurier Institute
New publication explores the evolution of Indigenous engagement in resource development and demonstrates how that sector offers amongst the best opportunities for Indigenous nations and peoples to develop their own economies and achieve greater self-determination in practice:
"Self-determining nations need strong economies. The resource sector offers
the most viable economic opportunities for many First Nations, Inuit and
Métis communities. Canada needs structures and systems that better facilitate
Indigenous engagement. When Indigenous nations have the right tools to
be full partners in resource development, timelines will be shorter, approval
processes will be clearer, environmental practices will be more robust, and
investor uncertainty will be mitigated, unleashing much greater potential in
responsible resource development for the benefit of all."
Anishinaabe language strategy in Ontario teaching language to everyone|APTN
An Ojibwe language strategy in Ontario, called Anishinaabemodaa, is working towards revitalizing Anishinaabe language throughout Ontario.
The program works with youth in pre-schools all the way up to post-secondary education and anyone who just wants to learn.
Montreal launches a toll-free, confidential MMIWG hotline|APTN
Montreal has a new tip line for cases involving missing and murdered Indigenous women and girls – and as of Monday, the toll-free number will be visible all over the city of Montreal. "You will see this [number] on buses, street columns, in metros, and on billboards on highways," Nakuset, executive director of the Native Women's Shelter of Montreal, explained."We find a lot of the times when someone goes missing in Montreal, that it is the Indigenous community who knows where these people are."
Support for Ethan Bear pours in after racist remarks online|APTN
Support is pouring in from across Turtle Island in response to the events surrounding Ethan Bear. The Edmonton Oilers defenceman said on social media Wednesday that people hurled racist insults at him on social media following the team's first round loss in the playoffs. Bear: "I'm here to stand up to this behavior, to these comments. I'm proud of where I come from."
Dokis First Nation tucking away most of $27M timber dues settlement from Ottawa 'for future generations'|CBC
Dokis First Nation has reached a settlement timber over timber dues that were misdirected to the Crown in 1912, when the money was deposited in the government's Indian Land Management Fund instead of the community's trust fund. The community has decided to distribute 30 per cent of the claim among members. But most of the funds have been put away for future generations.
Indigenous fashion: The politics of ribbon skirts, runways and resilience|CBC Radio 1-Unreserved
While many of us haven't put a lot of thought into what to wear this past year (except occasionally above-the-waist for Zoom calls), some Indigenous artists and designers have continued to explore style and expression through fashion.
This week on Unreserved, we look at how clothing is a way of making a statement and telling people what you believe. Fashion can empower, it can challenge, and it can be deeply political.
---
Indigenous Funding Programs
Here are some opportunities to check out:
Creating, Knowing and Sharing Program
The Canadian Council for the Arts' Creating, Knowing and Sharing Program is seeking applications from eligible First Nations, Inuit or Métis artists, cultural carriers or arts/cultural professionals for projects. The program will provide support for activities including:
Creating– research; creation; production; critical discourse (including research or writing); residencies; collaborations
Knowing– mentorships; artistic training; community-based initiatives to engage young people through artistic practices; language preservation through artistic practices; intergenerational transmission of artistic knowledge; preservation of traditional knowledge through artistic practice; development of administrative, artistic, cultural or organizational capacity; research; collaborations
Sharing– local, regional, national or international exhibitions; implementation of dissemination strategy and organizational objectives; publishing activities; gathering events involving artistic practices; collaborations; marketing and publicity; presentations, festivals and showcase events; networking events involving artistic practices; outreach activities
The two streams of funding with upcoming deadlines in June 2021 include:
Short-Term Projects 12 months: up to $100,00 available, with deadlines on: June 16, 2021, September 22, 2021, December 8, 2021, and March 16, 2022
Long-Term Projects 1-3 years: up to $300,000 available, with a deadline on: June 16, 2021
Wage Subsidy for Sustainability-focused Youth Employment
"Through our Green Jobs in Green Spaces Program, Project Learning Tree Canada can provide a 50% wage-subsidy to support sustainability-focused youth employment in the forest and conservation sectors.
Funding for Mineral Development Advisor
MENDM has funding available for Indigenous communities to hire a mineral development advisor for a period of three years (with maximum funding of up to $130,000 per year), to assist in the regulatory consultation process. Applications are accepted on an on-going basis.
Funding for Culturally Appropriate Mental Health and Addictions Services
The Ontario government is investing over $12.8 million to immediately expand and enhance culturally appropriate mental health and addictions services for Indigenous peoples, families and communities across the province. This funding is part of the $176 million being invested in the government's mental health and addictions plan, Roadmap to Wellness. The plan is delivering high-quality care and building a modern, connected and comprehensive mental health and addictions system.
Opportun

ities Round-up:
The Committee on the Status of Species at Risk in Ontario (COSSARO) annual report on species assessments are available. The MECP now has until January 27, 2022 to amend the Species at Risk in Ontario List (SARO) to include the new listings based on the assessment. The report has identified 15 species that should be added to the Species at Risk in Ontario (SARO) list including 7 new endangered species, 7 new threatened species, and 1 new Special Concern species.
The Ministry of Natural Resources and Forestry has developed a regulation proposal under the Invasive Species Act, 2015.

The regulation would classify 13 species as either prohibited or restricted invasive species, make related changes as a result of the classification of these species, and regulate watercraft as a carrier of invasive species.

The MNRF is seeking feedback on the proposed species and carrier specific rules

until June 7, 2021

.

The Ministry of Natural Resources and Forestry has drafted Ontario's Strategy to Address the Threat of Invasive Wild Pigs.

Wild pigs have significant impacts on the natural environment, native wildlife, and the agriculture industry. The draft strategy provides information on wild pigs and their status in the province, as well as an overview of their ability to spread, become established, and the resulting impacts. The MNRF is seeking feedback on the draft strategy

until June 7, 2021

.

The Impact Assessment Agency of Canada is reviewing a request

to conduct a regional assessment of the impacts of proposed coal developments and exploratory activity in southwest Alberta.

The Impact Assessment Agency of Canada is reviewing a request to conduct a regional assessment of

an interprovincial energy corridor, extending from east-central Alberta to northern Manitoba with associated marine shipping.

CRE's Centre for Indigenous Policy and Research has launched a second round of Indigenous youth research grants.
---
SVS eBooks for Download: Collect them all!
Check out our collection of informative eBooks that are available for free download:
Channeling the Wisdom of Indigenous Knowledge

Pandemic-Inspired Research Innovations

I

ndigenous Planning Cheat Sheet

Indigenous Business and the Resource Sector

Indigenous Planning Starter Kit

Indigenous Guardians and Development
Still Available: Free Emergency Consultation Department Support During COVID-19 from SVS
First Nations are reporting that, even in the midst of a pandemic that has many band offices closed, resource development proponents continue to send referrals to move projects forward. We have ideas on how to support. Get in touch.
---
SVS News
SVS welcomes our newest team member!

Planning Intern
Katie is a budding planner in the world of Indigenous planning. She is building strong foundations in Indigenous planning theory and practice, with a particular focus in Indigenous law, First Nation – municipal relationships, traditional governance, and community empowerment through traditional and western planning processes. She brings to SVS an exciting drive through a learning-teaching relationship with the planning team where she provides theoretical insight from her graduate courses while she engages with SVS projects.
Katie is currently a graduate student at University of British Columbia's Master of Community and Regional Planning in the Indigenous Community Planning concentration. In 2020, she completed her undergraduate degree in environmental studies at the University of Waterloo where she studied planning. Her undergraduate thesis conceptualized a Haudenosaunee culture of planning from the interpretation of Indigenous planning theory and Haudenosaunee culture; this was a first in Indigenous planning scholarship.
During the rest of her time, Katie enjoys discovering new music, reading, exploring neighbourhoods by foot, and trying out new crafts.
SVS is Hiring!

From coast to coast to coast, our team at Shared Value Solutions is busy working with our First Nations, Métis and Inuit clients - and we are looking to fill the following positions:
In the spirit of reconciliation and diversity, we are committed to increasing our number of Indigenous employees. Please let us know in your application if you are First Nations, Métis or Inuit. And please let us know if you speak: French, Cree, Ojibway, Oji-Cree, Innu, or other languages that might be useful for this position! Please share these posts widely with your networks.
Like what you're reading? Want to receive it in your inbox every two weeks?
---
We are a Canadian B Corp, and we assist Indigenous Nations with support throughout regulatory processes surrounding major development projects like mines, hydroelectric facilities, transmission lines, highway expansions, oil and gas pipelines, natural resource transport applications and nuclear power.
We have deep context and experience behind the recommendations we provide, having worked for our clients on almost every major project in Canada over the last 10 years. For us, it's all about building long-term relationships with our clients. We want to get to know you and what you want to do so we can help you move your plans forward.
Core Services:

Impact Benefit Agreement Negotiation Support

Technical Reviews and Regulatory Process Support

Community and Economic Development Planning

Indigenous Knowledge and Land Use Studies

Environmental Monitoring

Guardians Program Development

Climate Change Readiness

GIS and Mapping

and a whole lot more...www.sharedvaluesolutions.com