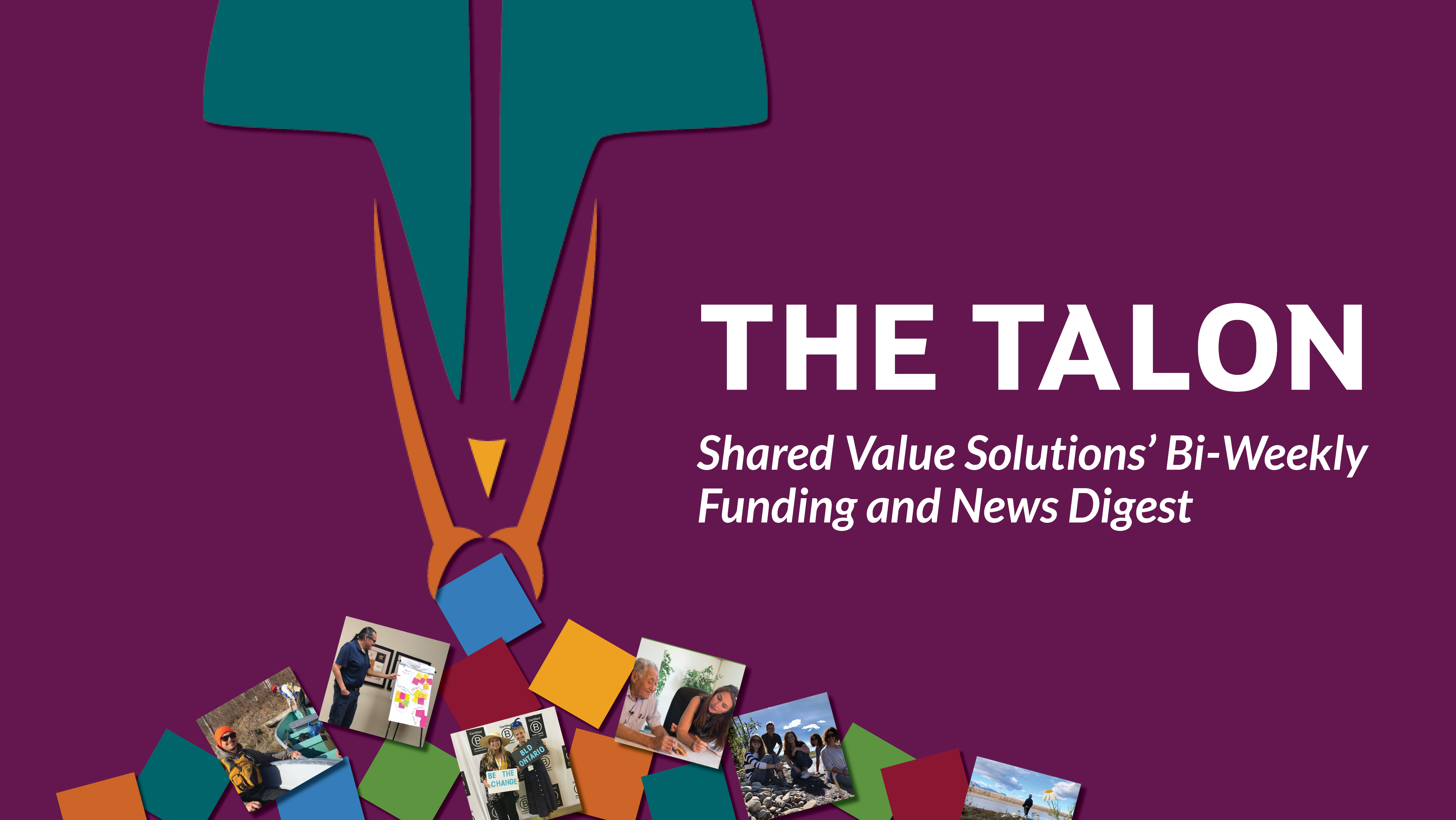 Welcome to Shared Value Solutions' biweekly funding and news digest. We hope it finds you well.
We hope everyone is enjoying a safe, happy, and healthy long weekend. We would like to offer our thanks and gratitude to you - our clients, friends, and colleagues - for the wisdom, knowledge, and relationships that we gain from you. It is an honour to be a part of your journey and to be welcomed into your communities and projects.
In this edition, we are thrilled to announce the first installment of our newest blog series (and upcoming eBook) on the power of GIS and mapping in supporting Indigenous Nations to advance their rights and interests. In SVS News, we share the latest post in our #WCW series and highlight some of the things we have been up to lately. Also, please check out our latest job postings, and share widely with your network. We share inspiring stories from across Turtle Island, as well as our usual round up of funding opportunities for you to check out. Stay well, everyone!
---
In Our Blog
GIS In Action: The Magnetawan Reptile Monitoring Program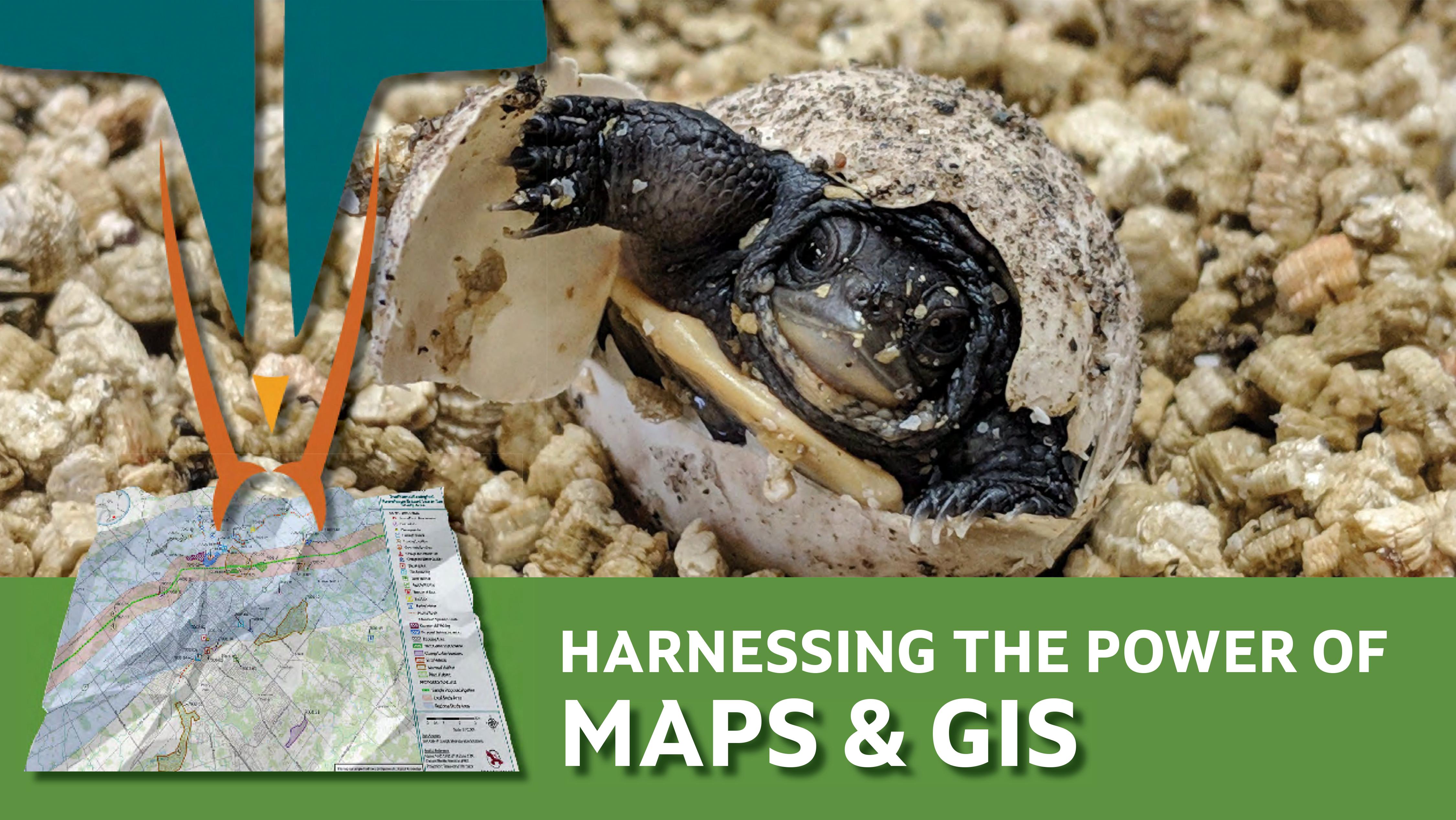 Welcome to our newest blog series that explores the power of mapping and GIS in supporting Indigenous Nations to advance their rights and interests. GIS stands for Geographic Information Systems. Many of us know the term, but if you are fuzzy on what it actually means, you're not alone! Throughout this blog series and in our upcoming eBook we will explore what it is, how it works, and some of the amazing things you can do with it.
Our first example explores how the staff at Magnetawan First Nation's Department of Lands, Resources, and Environment updated their data collection and processing methods along with their GIS skills to enhance their species at risk monitoring work. It involves baby turtles, so you're going to want to read on!
---
Indigenous Funding Programs
Here are some opportunities to check out:
Indigenous Capacity Support Program
The funding application period for the Indigenous Capacity Support Program – Stream 3 Strategic Opportunities – is now open. The Impact Assessment Agency of Canada is making funding available through this program to support Indigenous communities and organizations so they may better participate in current and future assessments. This funding is provided outside the context of specific project reviews. Deadline to apply is November 5, 2021. Applications received after that date may be considered depending on funding availability.
Guardians Funding
The Government of Canada announced $340 million in new funding over five years to support Indigenous-led conservation and stewardship. This investment includes more than $173 million for Guardians programs and over $166 million for Indigenous Protected and Conserved Areas (IPCAs). The funding is part of Budget 2021's $2.3 billion commitment to nature conservation.
Call for Proposals for 2022-2023 Habitat Stewardship Program for Aquatic Species At Risk
Established in 2000, the HSP provides funding for projects submitted by Canadians that contribute directly to the recovery of species at risk. To ensure the HSP is able to achieve its mandate to "contribute to the recovery of endangered, threatened, and other species at risk by engaging Canadians from all walks of life in conservation actions to benefit wildlife."
Opportun

ities Round-up:
---
In The News
The Mackenzie River Basin State of Aquatic Ecosystem Report combines Indigenous and scientific knowledge systems to better understand the ecosystem | AE Today
"This is the first time this report has been developed following a braided approach, which includes Indigenous knowledge and Western scientific knowledge. We had to figure out how to tell a braided story, bringing together and respecting the value of these knowledge systems, and present a holistic understanding of current conditions and environmental change in the watershed." - Project Manager, Rebekka Lindskoog
Anishinaabe immersion school looks to expand land-based programming as in-person learning returns | CBC
Zoom classes created challenges, opportunities for land-based teaching.
Federal Court settlement approved for day scholars at Indian residential schools | City News
A British Columbia Indigenous leader says the approved Federal Court settlement of a class-action lawsuit for those who attended Indian residential school during the day will ensure compensation for those harmed.
Events
Indigenous Gathering on Pathways in Business
This virtual knowledge-sharing gathering will be held on October 14, 2021 and will explore career pathways and applications of business, finance, and accounting for BC's Indigenous community members, youth, and students.
Open to all BC and Yukon residents who identify as Indigenous, including First Nations, Métis, and Inuit.
---
SVS eBooks for Download: Collect them all!
Check out our collection of informative eBooks that are available for free download:
Channeling the Wisdom of Indigenous Knowledge

Pandemic-Inspired Research Innovations

I

ndigenous Planning Cheat Sheet

Indigenous Business and the Resource Sector

Indigenous Planning Starter Kit

Indigenous Guardians and Development
Still Available: Free Emergency Consultation Department Support During COVID-19 from SVS
First Nations are reporting that, even in the midst of a pandemic that has many band offices closed, resource development proponents continue to send referrals to move projects forward. We have ideas on how to support. Get in touch.
---
SVS News
Kaitlin Littlechild: Resident wordsmith, and our #wcw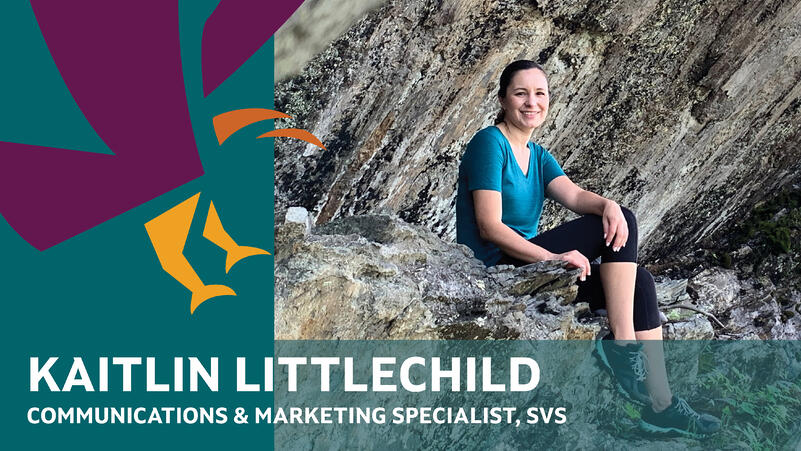 "I recently heard 'Truth and Reclamation' in place of 'Truth and Reconciliation' and this phrasing resonates for me when I think about what I do and why I do it."
"My role is to play a part in ensuring that Indigenous voices are heard authentically, truthfully, and respectfully."
SVS Wetland Cleanup
On October 7, SVS hosted a cleanup in Howitt Park in Guelph. We were joined by members of the Grand River Metis Council and community including the President, Jennifer Parkinson, who led us in an opening prayer. We removed 15 bags of garbage from the park!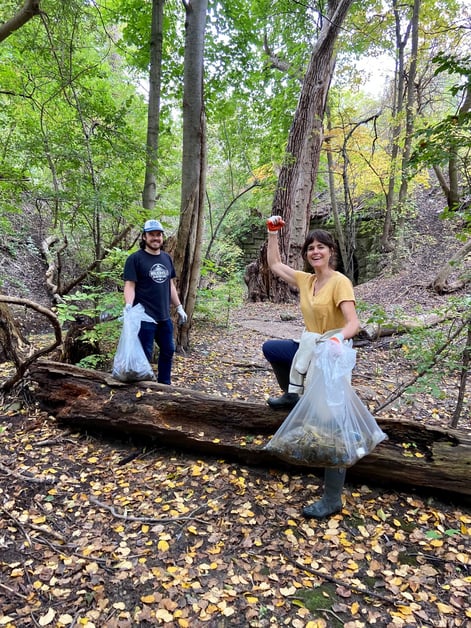 SVS is Hiring!

From coast to coast to coast, our team at Shared Value Solutions is busy working with our First Nations, Métis and Inuit clients - and we are looking to fill the following positions:
In the spirit of reconciliation and diversity, we are committed to increasing our number of Indigenous employees. Please let us know in your application if you are First Nations, Métis or Inuit. And please let us know if you speak: French, Cree, Ojibway, Oji-Cree, Innu, or other languages that might be useful for this position! Please share these posts widely with your networks.
SVS's Language Monday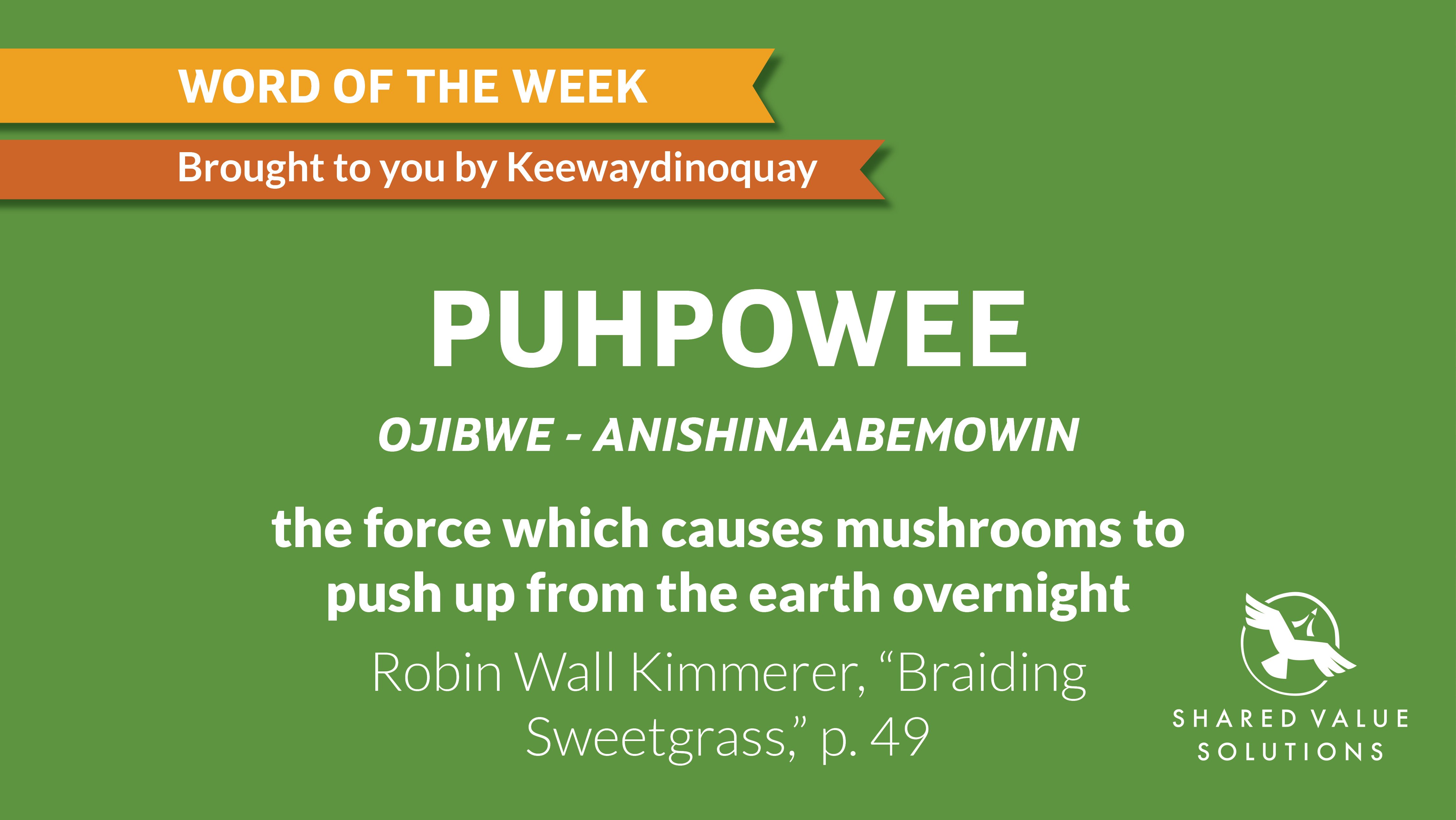 Reconciliation Circle Update
SVS's Reconciliation Circle was born out of our commitment to the TRC Calls to Action. As a company, Call to Action #92 is a place we can directly put our efforts. We see it as a place we can influence the culture and operations within our company and hopefully influence other companies with our examples. We are a team of Indigenous and non-Indigenous professionals who have seen and learned much on our journeys – and acknowledge that we have so much more to learn and to know.


Our office was closed on September 30 out of respect for the National Day for Truth and Reconciliation. This week, we got together for a discussion about what the day represented for us and to support each other. Our team members chose many different ways to recognize the day in a way that was meaningful to them.
Several of our team members chose to contribute to the One Day's Pay campaign to support Indigenous projects, movements, organizations, and Nations. The Indian Residential School Survivors Society and the Orange Shirt Society are both supported by this campaign.
For Survivors, family members, and those dealing with intergenerational trauma, the Indian Residential School Survivors Society offers a wide range of information and support.
Like what you're reading? Want to receive it in your inbox every two weeks?
---
We are a Canadian B Corp, and we assist Indigenous Nations with support throughout regulatory processes surrounding major development projects like mines, hydroelectric facilities, transmission lines, highway expansions, oil and gas pipelines, natural resource transport applications and nuclear power.
We have deep context and experience behind the recommendations we provide, having worked for our clients on almost every major project in Canada over the last 10 years. For us, it's all about building long-term relationships with our clients. We want to get to know you and what you want to do so we can help you move your plans forward.
Core Services:

Impact Benefit Agreement Negotiation Support

Technical Reviews and Regulatory Process Support

Community and Economic Development Planning

Indigenous Knowledge and Land Use Studies

Environmental Monitoring

Guardians Program Development

Climate Change Readiness

GIS and Mapping

and a whole lot more...www.sharedvaluesolutions.com