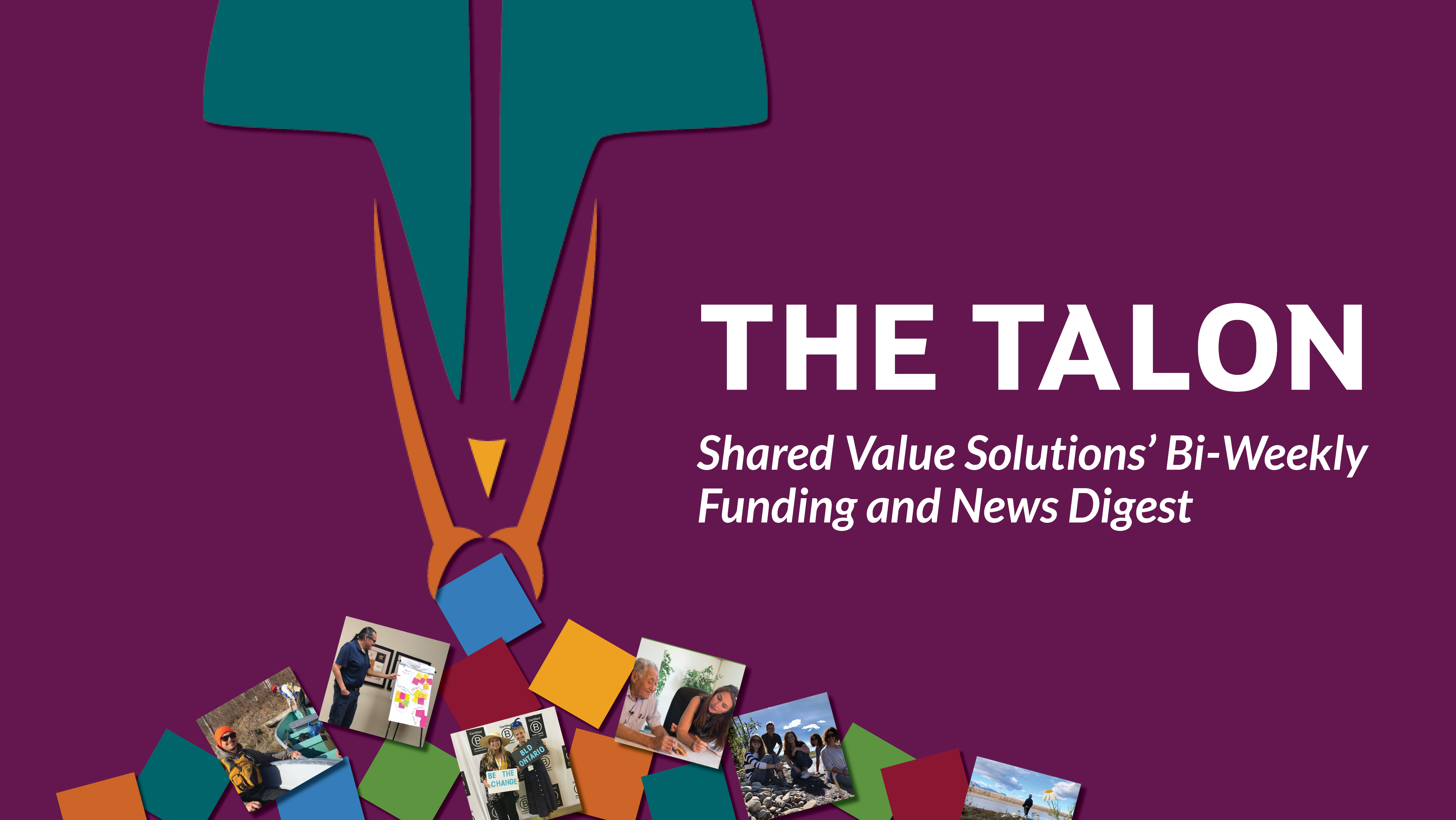 Welcome to Shared Value Solutions biweekly funding and news digest. We hope it finds you well.
We are thrilled to announce the launch of our newest eBook - Built to Last: A Lands and Consultation Department Guidebook! In this free, downloadable eBook, we share stories and the insights we have gained on how to build your department into a well-oiled machine. Read on to meet June's #WCW - our own Katie Turrif - and find information on the panel our CEO Karen Restoule is moderating at PDAC 2022. We also share inspiring stories from across Turtle Island, as well as our usual round up of funding opportunities for you to check out. Stay well, everyone!
---
Special Announcement
Announcing new eBook - Built to Last: A Lands and Consultation Department Guidebook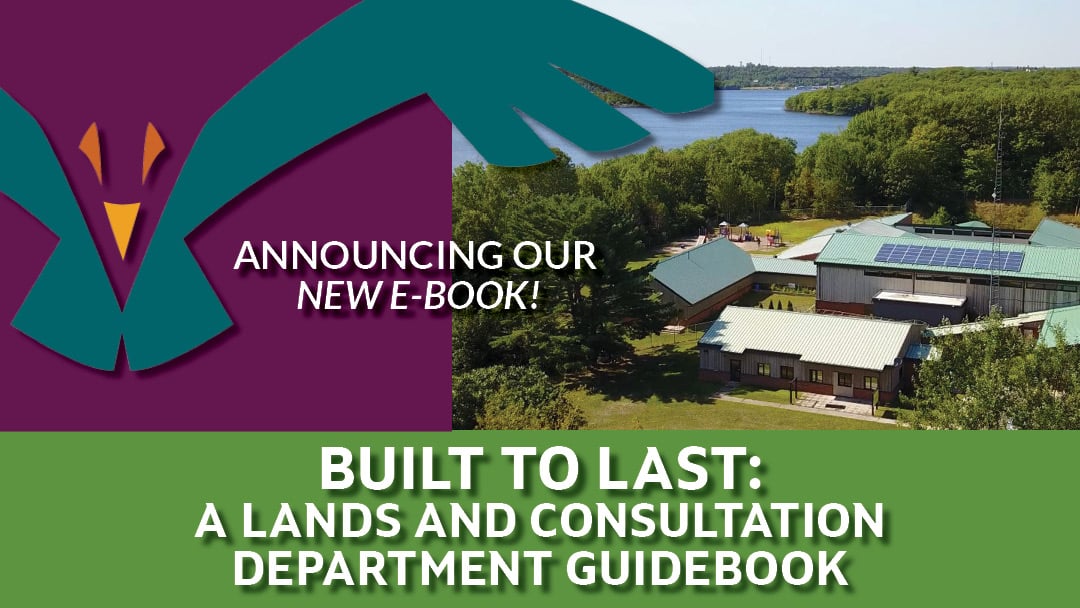 Are you caught in the delicate balancing act of protecting your Nation's Rights in the face of development,
while furthering the prosperity of your people?
If you work in your Nation's lands, resources, or consultation departments, or hold these portfolios on
Council, you likely know all too well what it feels like to be drowning in consultation emails! The sheer
volume of incoming consultation and engagement requests makes it hard to take time for clear decision-
making about priorities.
Download our free eBook where we share stories and the insights we have gained on how to build your
department into a well-oiled machine. A machine that hums with the knowledge it is efficiently and
effectively protecting what matters most to your Nation.
We cover the main topics crucial to your success:
1. The Case for a Lands and Consultation Department
2. Anatomy of a Successful Lands Department: Purpose, Roles and Responsibilities
3. Catching the Big Ones: How to Screen Referrals and Engagement Requests
4. Funding Strategies for an Effective Lands and Consultation Department
5. Outsourcing the Lands Departments: A Conversation with Chief Christine Minnabarriet of Cook's Ferry
Indian Band
SVS Conference Spotlight
Join SVS's CEO Karen Restoule at PDAC 2022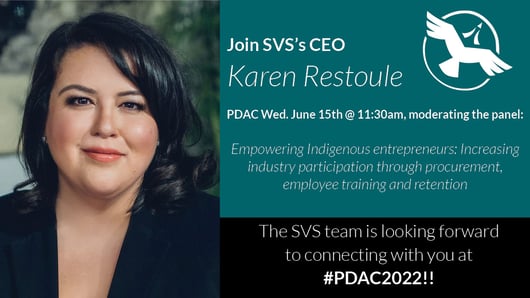 Will you be at #PDAC2022? We will! https://www.pdac.ca/convention
Hope to see you over the next 3 days as we engage in important conversations about empowerment, alignment and success.
Don't miss our CEO Karen Restoule on Wednesday 11:30am, as she moderates the panel:
Empowering Indigenous entrepreneurs: Increasing industry participation through procurement, employee training and retention
Along with:
Jason Batiste, Wabun Tribal Council, Mattagami First Nation, Canada
Melanie J. Campbell, Natural Resources Canada, Ottawa, Canada
Chad Norman Day, Tahltan Central Government, Smithers and Telegraph Creek, Canada
Paul Gruner, Tahltan Nation Development Corporation, Yellowknife, Canada
In Our Blog
Women Crush Wednesday - SVS's Katie Turriff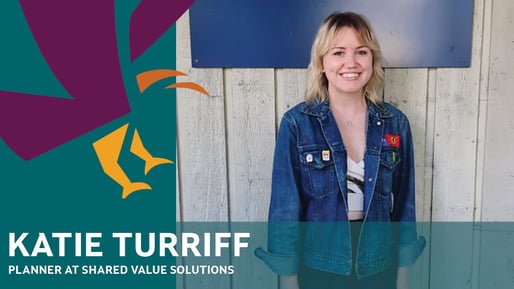 For this month's #wcw, we celebrate one of SVS's own — Katie Turriff! Katie is a Planner on the SVS team and the creator of our Mohawk Mondays series. She is currently busy wrapping up her Master of Community and Regional Planning with a concentration in Indigenous community planning. In a few days, Katie will be presenting her practicum work and we are excited to hear everything she has been learning alongside Squamish Nation and Musqueam Indian Band. We're thrilled to have such a passionate and knowledgeable woman on our team. One who is "crushing" it, in our opinion!
Indigenous Funding Programs
Here are some opportunities to check out:
CMHC Housing Supply Challenge: Round 3 - Northern Access
The Canada Mortgage and Housing Corporation and Impact Canada have announced Round Three of their Housing Supply Challenge. In this round the CMHC is accepting applications for solutions that address barriers in the supply chain that reduce the time, cost, and risk associated with accessing all the materials and resources needed to build, operate and maintain housing in northern and remote regions. Applications are due June 23rd, 2022.
Open IESO Funding Opportunities:
Indigenous Energy Project Programs
The Indigenous Energy Projects (IEP) Program provides funding of up to $200,000 to support First Nations and Métis communities and organizations to assess and develop energy projects and partnerships. Applications are due by June 30, 2022.
Indigenous Community Energy Plan Program
The Indigenous Community Energy Plan (ICEP) Program provides funding of up to $90,000 to support First Nations and Métis communities and organizations to develop and maintain an updated community energy plan designed to enhance community energy security. Applications are due by June 30, 2022.
Education and Capacity Building
The Education and Capacity Building (ECB) Program provides funding of up to $125,000 to support awareness, education, skills, and capacity building initiatives that help prepare First Nations and Métis communities and organizations to fully leverage energy opportunities and contribute to cleaner, more reliable, and more affordable energy systems. Applications are due by June 30, 2022.
Community Energy Champion
The Community Energy Champion (CEC) Program provides funding of up to $180,000 to support to First Nations and Métis communities and organizations to hire a designated community energy champion to help plan, implement, and evaluate energy-related priorities. Applications are due by June 30, 2022.
After a years-long fight for clean drinking water, Indigenous communities and individuals in Canada are a step closer to receiving money from a class-action lawsuit that was settled with the federal government for $8 billion last year. The claims process under the settlement opened up to submissions on Monday. Indigenous communities now have until Dec. 22 to file their claims, while individuals have until March 7, 2023.
Opportun

ities Round-up:
Greenhouse Gas Credit System. The Government of Canada has launched the new Greenhouse Gas Credit System. This program provides a market-based incentive for stakeholders, including Indigenous communities, to undertake innovative projects to reduce greenhouse gases ahead of 2030. Proposed projects can earn up to offset credit for every tonne of emission reduced from the environment.

CRTC Public Consultation – Telecommunications in the North. The CRTC is seeking public comment from stakeholders in Northwest Territories, Nunavut and Yukon, communities in northern British Columbia, and Fort Fitzgerald, Alberta, regarding possible improvements to connectivity. The CRTC is welcoming comment until October 6th 2022.

Clean energy in Indigenous, rural and remote communities. Environment and Climate Change Canada has announced an additional $300 million for clean energy projects. This funding supports projects that help advance Indigenous-led climate action, support local economic development and create skilled jobs while reducing pollution and improving air quality.

National Adaptation Strategy: Discussion paper. The Government of Canada has launched a public consultation to develop Canada's first National Adaptation Strategy, a whole-of-society blueprint for coordinated action across the country. The first initiative is a discussion paper on the goals and objectives of the strategy. Interested stakeholders are all invited to share their opinions on the paper by participating through the consultation portal until July 15, 2022.

Pathways to Safe Indigenous Communities. The Government of Canada is providing $103.8 million over 5 years to assist First Nations, Métis, and Inuit communities with implementing and developing Indigenous-designed community safety projects. There are several activities eligible for this funding, including initiatives that recognize the importance of traditional knowledge and practices in community safety and well-being.

Bennett Jones is launching the Future Leaders in Law Scholarship Program to help remove barriers and provide support for aspiring Indigenous, Black, and first-generation lawyers in Canada. Beginning in the 2022–23 academic year, three individual $10,000 scholarships will be awarded to incoming first-year law students who identify as a member of the Indigenous or Black communities and/or are among the first generation of their immediate family to undertake post-secondary education. Deadline is June 30, 2022.

Atlantic Canada Opportunities Agency. The Government of Canada has invested $70 million dollars through the Atlantic Canada Opportunities Agency to support local economies. There are several activities eligible for funding, with preference given to projects that support clean technology and the green transition, foster inclusive business practices, preserve Canadian competitiveness, and capacity building. Indigenous-led organizations and/or businesses are strongly encouraged to apply. Rolling deadline.

Agriculture and Agri-food Canada have invested an additional $20 million to the Local Food Infrastructure Fund (LFIF). This new phase of the LFIF aims to support Indigenous, northern, and remote communities to develop community-led sustainable food systems. Funding of up to $500,000 is available through this program for the next two years, with the application period opening June 1,, 2022, and closing July 15, 2022.
---
In The News
Trudeau signs historic $1.3B land claim settlement with Siksika Nation|Toronto Sun
The Siksika Nation will receive compensation for wrongful land surrender and over time will be able to acquire 46,500 hectares of land.
#Glossedover: Indigenous-Owned Brand Cheekbone Beauty Releases Non-Sellable Contaminated Lipgloss Set
| Nation Talk
Cheekbone Beauty, Sephora Canada, and Sid Lee team up to raise awareness about the water crisis in Indigenous communities in Canada, donating sales to Water First
Indigenous economic strategy offers blueprint for reducing poverty and bolstering economy, agencies say
|Globe & Mail
A group of Indigenous organizations has crafted what it is calling a first-of-its-kind Indigenous economic strategy, billing it as a blueprint for reducing poverty among Indigenous peoples and bolstering the Canadian economy.
---
SVS eBooks for Download: Collect them all!
Check out our collection of informative eBooks that are available for free download:
Protecting What Matters: Environmental Monitoring Ideas Bundle for Indigenous Nations

Channeling the Wisdom of Indigenous Knowledge

Pandemic-Inspired Research Innovations

I

ndigenous Planning Cheat Sheet

Indigenous Business and the Resource Sector

Indigenous Planning Starter Kit

Indigenous Guardians and Development
---
SVS News
Meet Cristina McCoy
Introducing on of our newest team members, Cristine McCoy, who joins SVS as a regulatory specialist .Cristina is passionate about advocating for and supporting Indigenous stewardship over land and believes reconciliation efforts should be actively built into federal and provincial legislation, regulation, and law. Cristina was first inspired to work alongside Indigenous communities in 2016 after she was given the opportunity to work on the archaeological Inuvialuit site of Kuukpak as part of the Arctic CHAR Project in the Northwest Territories. It was there that she was able to witness firsthand the intimate and deeply personal connection Indigenous communities have to the environment and to their lands, waters, and histories.
Reconciliation Circle Update
SVS's Reconciliation Circle was born out of our commitment to the TRC Calls to Action. As a company, Call to Action #92 is a place we can directly put our efforts. We see it as a place we can influence the culture and operations within our company and hopefully influence other companies with our examples. We are a team of Indigenous and non-Indigenous professionals who have seen and learned much on our journeys – and acknowledge that we have so much more to learn and to know.
Like what you're reading? Want to receive it in your inbox every two weeks?
---
We are a Canadian B Corp, and we assist Indigenous Nations with support throughout regulatory processes surrounding major development projects like mines, hydroelectric facilities, transmission lines, highway expansions, oil and gas pipelines, natural resource transport applications and nuclear power.
We have deep context and experience behind the recommendations we provide, having worked for our clients on almost every major project in Canada over the last 10 years. For us, it's all about building long-term relationships with our clients. We want to get to know you and what you want to do so we can help you move your plans forward.
Core Services:

Impact Benefit Agreement Negotiation Support

Technical Reviews and Regulatory Process Support

Community and Economic Development Planning

Indigenous Knowledge and Land Use Studies

Environmental Monitoring

Guardians Program Development

Climate Change Readiness

GIS and Mapping

and a whole lot more...www.sharedvaluesolutions.com