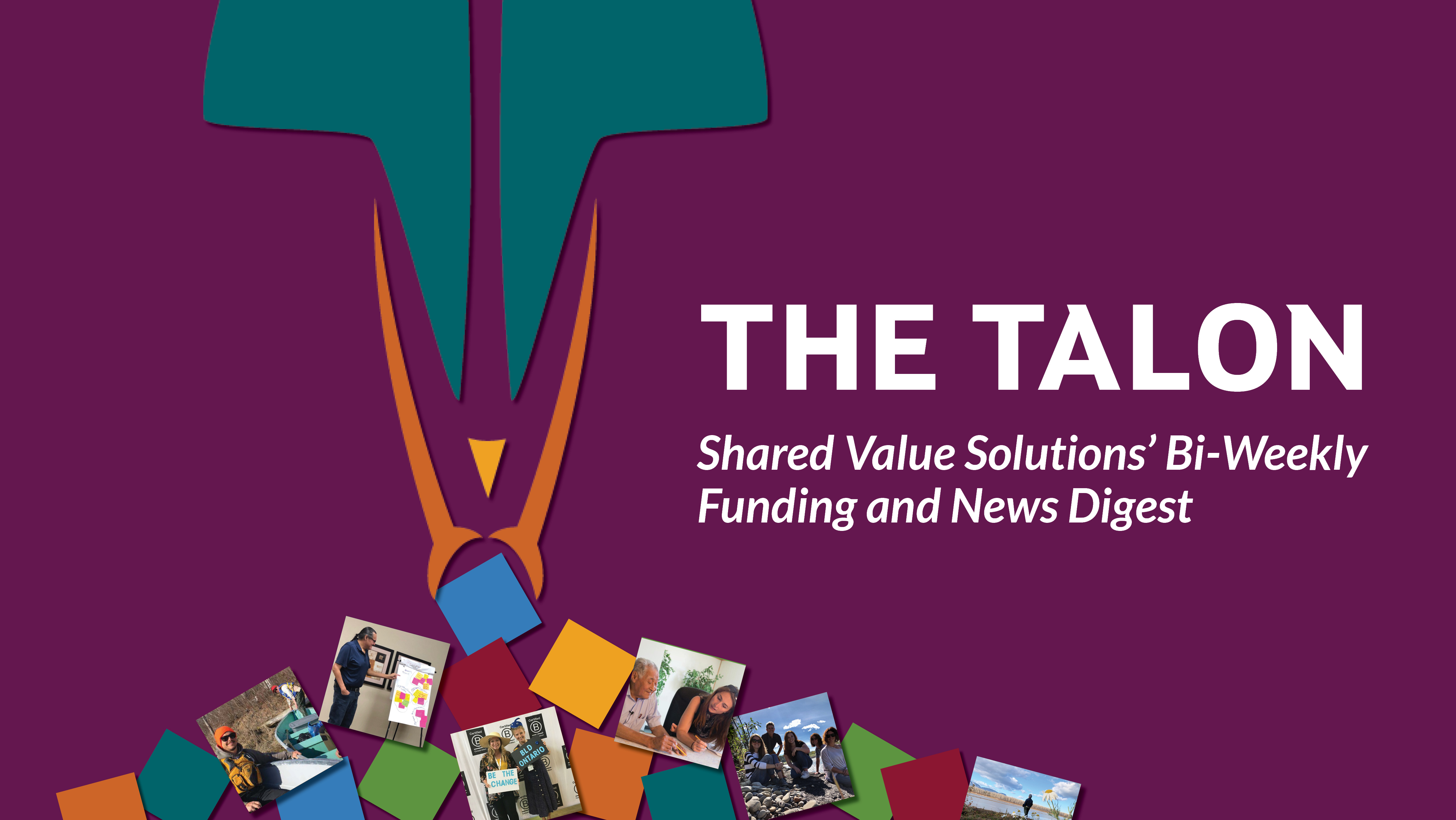 Welcome to Shared Value Solutions funding and news digest. We hope it finds you well.
Happy New Year everyone and welcome to 2023! We hope this year will be filled with health and prosperity for you and your communities.
In this issue of the Talon, we bring you news of a second FREE webinar on lands and consultation department development with SVS's Scott Mackay on Jan 31st. Mark it in your calendars and stay tuned for more information with the details and how to register. Also included in this issue is a post on the importance of community participation in Indigenous Knowledge studies, in particular, using this knowledge to build capacity. We also have included our #womencrushwednesday article for the month of December which celebrates the inspiring Jessica Keeshig-Martin, one of SVS's own. As usual, read on for funding opportunities available across Turtle Island, the opportunities round up and our current job postings.
Enjoy!
---
Indigenous Funding Programs
NATION WIDE HIGHLIGHTED PROGRAMS:
Indigenous climate and environmental funding
Federal funding programs are available to support Indigenous climate action for a safer and cleaner environment for future generations.
More information here.
The Government of Canada and the National Centre for Truth and Reconciliation launch a new funding opportunity to support Reconciliation Network in Response to Call to Action 65- Deadline May 15, 2023
This initiative will see SSHRC investing up to $6 million, with each grant valued at a maximum of $1 million over five years. The investment will support a national research program with multiyear funding to advance the collective understanding of reconciliation. The funded recipients will participate in activities managed by the NCTR, in its role as coordination hub for the Reconciliation Network.
The NCTR and SSHRC invite teams led by First Nations, Métis Nation or Inuit researchers to submit proposals for new or existing formal partnerships that contribute to our collective understanding of truth and reconciliation. Proposals could address residential school history; the ongoing legacy of residential schools; past Canadian policies of assimilation in one or more areas, including child welfare, education, language, culture, health and justice; or other significant issues.
More details on this initiative can be found on the RN CTA 65 funding opportunity page.
Nation Rebuilding: The deadline to submit a proposal is January 13, 2023.
Indigenous groups are seeking to rebuild their nations in a manner that responds to their priorities and the unique needs of their communities.
Through Budget 2018, funding has been made available for 5 years starting in fiscal year 2018 to 2019, to support activities that would facilitate Indigenous communities' own path to reconstituting their nations.
https://www.rcaanc-cirnac.gc.ca/eng/1530880050808/1530880135933
WWF-CANADA ANNOUNCES NEW FUND FOR INDIGENOUS PROTECTED AND CONSERVED AREAS
It will fund grants and contracts between $50,000 to $150,000 per year for up to three years to support Indigenous communities and organizations as they consider, establish or maintain IPCAs.
IPCAs are defined and managed by Indigenous communities, and stewarded through Indigenous laws and knowledge systems. In the wake of the COP15 UN biodiversity summit, support for IPCAs will be increasingly important, as countries strive to protect 30 per cent of the planet while upholding the United Nations Declaration on the Rights of Indigenous Peoples.
For more information, contact:
The Green and Inclusive Community Buildings (GICB) Program is launching its second scheduled intake and is now accepting applications through the following intake streams:
Scheduled
Eligible applicants with large projects to retrofit existing community buildings or projects to build new community buildings with total eligible costs ranging from $3 million to $25 million can apply now until February 28, 2023, 15:00 ET.
Continuous
The GICB Program continues to accept applications from eligible applicants for small and medium sized projects to retrofit existing community buildings ranging in total eligible cost from $100,000 to $3 million until February 28, 2023, 15:00 ET.
More information here.
First Nations Drinking Water Settlement Open for Claims from Communities and Individuals
After a years-long fight for clean drinking water, Indigenous communities and individuals in Canada are a step closer to receiving money from a class-action lawsuit that was settled with the federal government for $8 billion last year. The claims process under the settlement opened up to submissions on Monday. Indigenous communities now have until Dec. 22 to file their claims, while individuals have until March 7, 2023.
WESTERN CANADA FUNDING:
The Community Emergency Preparedness Fund (CEPF) is a suite of funding programs intended to
enhance the resilience of local governments, First Nations, and communities in responding to
emergencies. Funding is provided by the Province of BC and is administered by Union of BC
Municipalities (UBCM).
More information here.
BC Indigenous Clean Energy Initiative, January 18th, 2023 – Program Closing Date (unless otherwise extended)
The British Columbia Indigenous Clean Energy Initiative (BCICEI) provides support and capacity-building funds to Indigenous communities working on the development of clean energy projects.
BCICEI funding will enable the implementation of cost-effective clean energy and efficiency projects through support for:
Feasibility and site selection activities
Environmental review and permitting
Project design and engineering
Demand side management.
The initiative will also target remote and off-grid communities seeking to reduce dependency on conventional diesel power generation.
More information here.
Indigenous Cannabis Business Fund (ICBF)
The Indigenous Cannabis Business Fund (ICBF) provides non-repayable funding contributions to First Nation Communities & businesses and Indigenous entrepreneurs in British Columbia that want to participate in and receive supports to advance economic development opportunities in the federally (production, distribution, and retail) and provincially (non-medical retail sales) regulated cannabis sector.
More information here.
EASTERN CANADA FUNDING
Indigenous Services Canada supporting First Nations recovery from Hurricane Fiona as part of federal government response
$4 million has been made immediately available through the Emergency Management Assistance Program (EMAP) to address recovery efforts and various needs and expenses identified by First Nations communities.
Read more.
---

Opportun

ities Round-up:
Grants available for Emergency Response and Recovery for small Indigenous businesses and entrepreneurs in Central Interior BC. The program is to provide a monetary contribution to assist clients, Indigenous owned businesses, entrepreneurs, and First Nation Communities who have experienced business disruption and financial loss due to the 2021 BC Floods. Applications will be accepted until the BC Emergent Response and Recovery Grant fund is fully allocated.

Micro-Loan Fund Available for Indigenous Women Entrepreneurs
The National Aboriginal Capital Corporations Association (NACCA) and participating Aboriginal Financial Institutions (AFIs) are pleased to announce the establishment of a new $5 million Women Entrepreneurship Loan Fund.
AFIs across the country are now delivering the Women Entrepreneurship Loan Fund on behalf of Innovation, Science, and Economic Development Canada (ISED). First Nations, Inuit, and Métis women entrepreneurs from across the nation are now able to access loans up to $50,000 dollars to start or grow their business.
Clean energy in Indigenous, rural and remote communities. Environment and Climate Change Canada has announced an additional $300 million for clean energy projects. This funding supports projects that help advance Indigenous-led climate action, support local economic development and create skilled jobs while reducing pollution and improving air quality. There is no deadline to apply.




Pathways to Safe Indigenous Communities. The Government of Canada is providing $103.8 million over 5 years to assist First Nations, Métis, and Inuit communities with implementing and developing Indigenous-designed community safety projects. There are several activities eligible for this funding, including initiatives that recognize the importance of traditional knowledge and practices in community safety and well-being. There is no deadline for this funding.

Assistance to be Offered to Residents of Mud Lake for Relocation (nationtalk.ca)

Assistance is being extended as a result of previous and potential flooding events which have been an ongoing concern for some residents. The decision to relocate or remain in the community will be up to each household. The amount of financial assistance payable to Permanent Residential Property Owners will be determined by the number of Permanent Residents living in the household.

Residents who wish to avail of relocation assistance, can contact Jacob Kimball, Manager of Legislation, at jacobkimball@gov.nl.ca or 709-729-5473 for further information.
TD Scholarship for Indigenous Peoples (nationtalk.ca)




TD Bank Group (TD) launches the TD Scholarship for Indigenous Peoples, a new scholarship program tailored specifically for students from the Indigenous community, managed by AFOA Canada. TD understands the unique challenges and systemic barriers we face as Indigenous Peoples. Which is why we have worked closely with TD to customize a scholarship program focused on the needs of students from the Indigenous community.




Scholarships are available for First Nations, Métis and Inuit who are members / citizens of a First Nation, Métis or Inuit community. You must be a permanent resident of Canada and have applied for or are currently enrolled in a full-time, minimum 2-year program with an approved post-secondary institution in Canada.


Applications will open Friday, November 18, 2022, at 4:30pm ET, and must be submitted by no later than January 16, 2023, at 5:00pm ET. For complete information about the program, please visit: www.afoa.ca/td.





SCO Launches new survey seeking Citizen Input on Reforming Justice System (nationtalk.ca)
The Southern Chiefs' Organization (SCO) has launched a new online survey with the goal of seeking input that will assist SCO in advocating for the creation of an effective, equitable, and safe justice system from a First Nations perspective.
The survey is the latest tool as part of SCO's overall First Nation's Justice Strategy, which includes a focus on restorative justice. SCO's Restorative Justice Program serves several First Nations and has dedicated Community Justice Workers in six communities—Bloodvein, Long Plain, O-Chi-Chak-Ko-Sipi, Pinaymootang, Sagkeeng, and Sandy Bay First Nations. The program also serves Brokenhead, Dakota Tipi, Dauphin River, Ebb and Flow, Lake Manitoba, Lake St. Martin, Little Saskatchewan, Skownan, and beyond.
You can find the survey here: https://www.surveymonkey.com/r/SCO-IJS





United Brotherhood of Carpenters Canadian District receives $37 Million to Support Employers Hiring First-Year Apprentices (nationtalk.ca)




This program will fund assist Small and Medium Enterprises (SMEs) to hire new, first-year apprentices in the skilled trades and provide extra support for employers to assist apprentices from equity deserving groups.




Apprenticeships offer a great way to get the hands-on work experience needed to pursue a career in the skilled trades, and small business plays a fundamental role in Canada's apprenticeship systems.

Many SMEs do not have the resources to offer apprenticeship training opportunities. In an effort to change this situation, Rowe and the UBC Canadian District have launched a two-year, $37-million program funded by the government of Canada's Apprenticeship Service to provide support to SMEs in Canadian construction and manufacturing "Red Seal" trades to help them to hire new, first-year apprentices needing a leg-up to begin lucrative careers in the well-respected skilled trades.
In addition to financial supports, the program provides assistance to help employers navigate the apprenticeship system, onboard new apprentices and set up the appropriate workplace training via a digital toolkit that can be found on their website at ubc-asp.ca.
---
In our Blog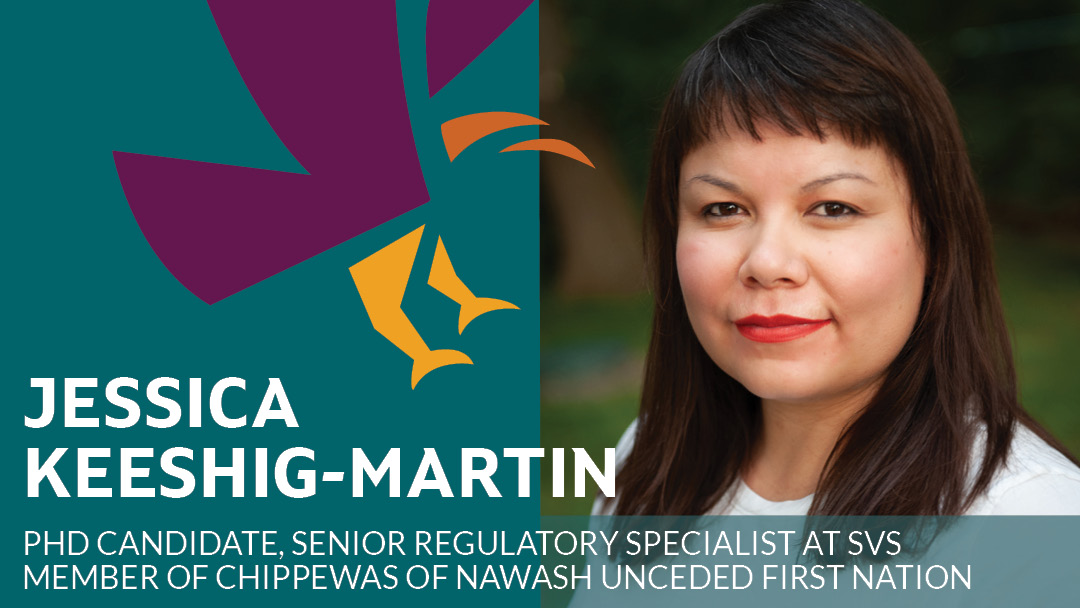 Grounded in Truth- Jessica Keeshig-Martin
Having a conversation with Jessica Keeshig-Martin is a grounding experience. Her calm, thoughtful way of speaking shows a wisdom beyond her years. This is no doubt due to the profound life-changing experiences she has had which have guided her vision for herself and her community. Jessica is currently pursuing her PhD in Anishnaabe philosophies, working as a Senior Regulatory Specialist at SVS, and raising a son, all while living true to her beliefs by standing up for the Rights and Interests of her community. Jessica Keeshig-Martin is our inspirational #womencrushwednesdays for the month of December and we are delighted to share her story with you!
Read more here.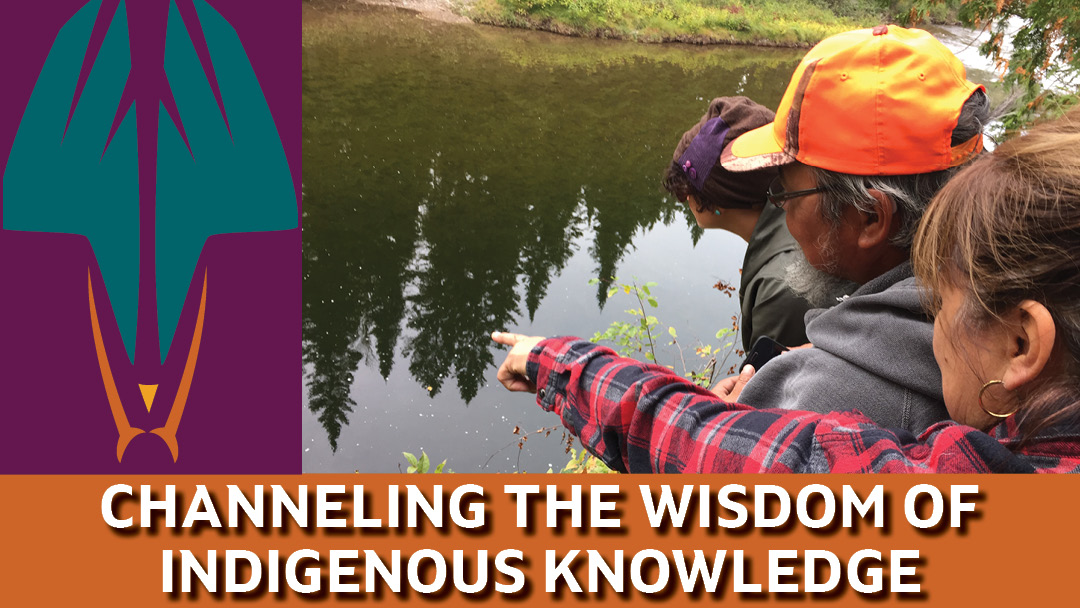 A Mi'gmaq Government's Grand Plan: Channeling Indigenous Knowledge to Build Capacity
"The best Indigenous Knowledge Studies that come out of communities are conducted by the communities themselves. With community involvement there is more confidence on what's being done and how the information gathered will be used. Having community involvement is critical. Without it you don't have the confidence of the community." –Former Director of Indigenous Knowledge at Mi'gmawe'l Tplu'taqnn Incorporated
You hear the term capacity building so often these days that its meaning is dissolving. What does it really mean to build capacity? Does it mean creating a few summer jobs? Or genuinely building skills and expertise that will equip people to have meaningful employment over the long term? Or can it be both?
When you're planning your Indigenous Knowledge study, it's important to get clear on what kind of capacity your nation is looking to build – or whether that's a goal at all. Read here for the story of one Indigenous organization's successful journey of building internal research capacity.
This blog post is included in our popular, FREE ebook available for download below:
---
SVS eBooks for Download: Collect them all!
Check out our collection of informative eBooks that are available for free download:
Protecting What Matters: Environmental Monitoring Ideas Bundle for Indigenous Nations

Channeling the Wisdom of Indigenous Knowledge

Pandemic-Inspired Research Innovations

I

ndigenous Planning Cheat Sheet

Indigenous Business and the Resource Sector

Indigenous Planning Starter Kit

Indigenous Guardians and Development

GIS Intro Guide: Harnessing the Power of Maps

A Lands and Consultation Department Guidebook

Planning Starter Kit
---
We're Hiring!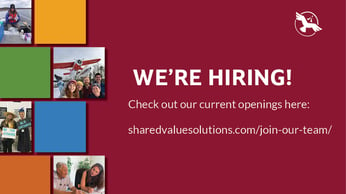 Senior Regulatory Specialist/Mining
We are always looking for people who are dynamic, entrepreneurial, exhibit strong leadership, take responsibility for their actions, have good judgement, are hard workers, love collaborating with a team, care deeply about the environment and the wellbeing of society, fill a niche related to environmental and regulatory processes, and, of course, know how to have fun!
---
We are a Canadian B Corp, and we assist Indigenous Nations with support throughout regulatory processes surrounding major development projects like mines, hydroelectric facilities, transmission lines, highway expansions, oil and gas pipelines, natural resource transport applications and nuclear power.
We have deep context and experience behind the recommendations we provide, having worked for our clients on almost every major project in Canada over the last 10 years. For us, it's all about building long-term relationships with our clients. We want to get to know you and what you want to do so we can help you move your plans forward.
Core Services:

Impact Benefit Agreement Negotiation Support

Technical Reviews and Regulatory Process Support

Community and Economic Development Planning

Indigenous Knowledge and Land Use Studies

Environmental Monitoring

Guardians Program Development

Climate Change Readiness

GIS and Mapping

and a whole lot more...www.sharedvaluesolutions.com