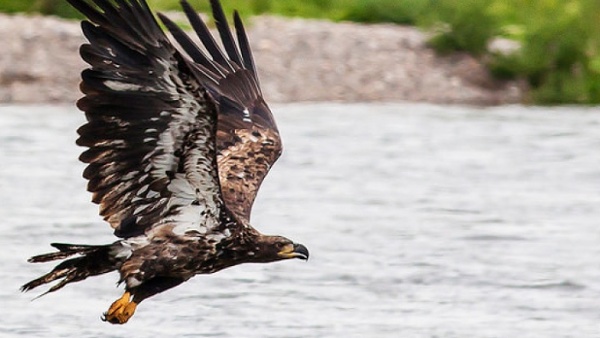 Read on for updates on Indigenous funding programs, precedent setting impact benefit and resource management agreements, and stories of prosperity, jurisdiction and stewardship in action.
Indigenous Prosperity
The Tahltan First Nation, whose Traditional Territory encompasses some of the most resource-rich lands in B.C., is now an equity owner in three hydro-electric facilities collectively valued at over $2.5 billion. It is believed to be the largest clean energy investment by a First Nation in B.C. The Tahltan Nation has purchased a five per cent stake in Northwest British Columbia Hydro Electric Facilities for $124.3 million from Axium Infrastructure Canada and Manulife Financial Corporation. The power-generating facilities are comprised of three run-of-the-river projects: Forrest Kerr, McLymont Creek and Volcano Creek, located in Tahltan territory.
Pure Gold Mining recently announced that they have reached an agreement with Wabauskang First Nation and Lac Seul First Nation for the Madsen Red Lake gold project in Ontario, Canada. Within the agreement Pure Gold acknowledges the rights and history of Lac Seul and Wabauskang in the region. In return, the First Nations have acknowledged Pure Gold's interest via the Madsen mine. Lac Seul and Wabauskang will support the permitting process for the project, while Pure Gold has set up a foundation to provide employment and support to the Nations, and also has issued 500,000 shares to each First Nation.
Indigenous Stewardship
On August 1, 2019 The Prime Minister, Justin Trudeau, Premier of Nunavut, Joe Savikataaq, and President of the Qikiqtani Inuit Association (QIA), P.J. Akeeagok,announced the first step in the creation of a long term protected area in Canada's High Arctic Basin – the new Tuvaijuittuq Marine Protected Area. They also announced the completion of the Tallurutiup Imanga National Marine Conservation Area through an Inuit Impact and Benefit Agreement. The Inuit Impact and Benefit Agreement supports Inuit stewardship of Tallurutiup Imanga and Tuvaijuittuq. It also creates economic development opportunities in local communities, including Inuit training and employment, through $55 million in Government of Canada funding.
A new UBC-led study suggests that Indigenous-managed lands may play a critical role in helping species survive. Researchers sampled land and species data from three of the world's biggest countries—Canada, Australia, and Brazil. The study was the first to compare biodiversity and land management on such a broad geographic scale. The scientists discovered that the total numbers of birds, mammals, amphibians, and reptiles were all greatest on lands managed or co-managed by Indigenous communities.
The Canadian Environmental Assessment Agency (the Agency) is making funding available through a new Indigenous Capacity Support Program to Indigenous people, communities and organizations to help develop skills to better participate in the new impact assessment system. Applications deadline is September 7, 2019.
Fisheries and Oceans Canada (DFO) is making funding available through a new Indigenous Habitat Participation Program to Indigenous people, communities and organizations to help support engagement, build capacity and collaboration in relation to fish and fish habitat conservation and protection. Applications deadline is August 31, 2019.
Looking for support with an Indigenous Capacity Support Program or Indigenous Habitat Participation Program application? Contact us, we'd love to help you out!
Indigenous Jurisdiction
Following in the wake of the significant changes to the environmental and land use planning regimes brought in by Bill 108, More Homes, More Choice Act, 2019, Ontario is now proposing changes to the Provincial Policy Statement (PPS). The PPS is the policy framework that provides direction to decision-makers in the land-use planning process under the Planning Act.Revisions to the PPS confirm and strengthen the requirement for First Nations to be involved in land-use planning decisions.The draft PPS is open for comment on the Environmental Registry until October 21, 2019.
Want to receive updates like this one directly in your inbox?
We are a Canadian B Corp, and we assist Indigenous communities with support throughout regulatory processes surrounding major development projects like mines, hydroelectric facilities, transmission lines, highway expansions, oil and gas pipelines, natural resource transport applications and nuclear power.
We have deep context and experience behind the recommendations we provide, having worked for our clients on almost every major project in Canada over the last 10 years. For us, it's all about building long-term relationships with our clients. We want to get to know you and what you want to do so we can help you move your plans forward.