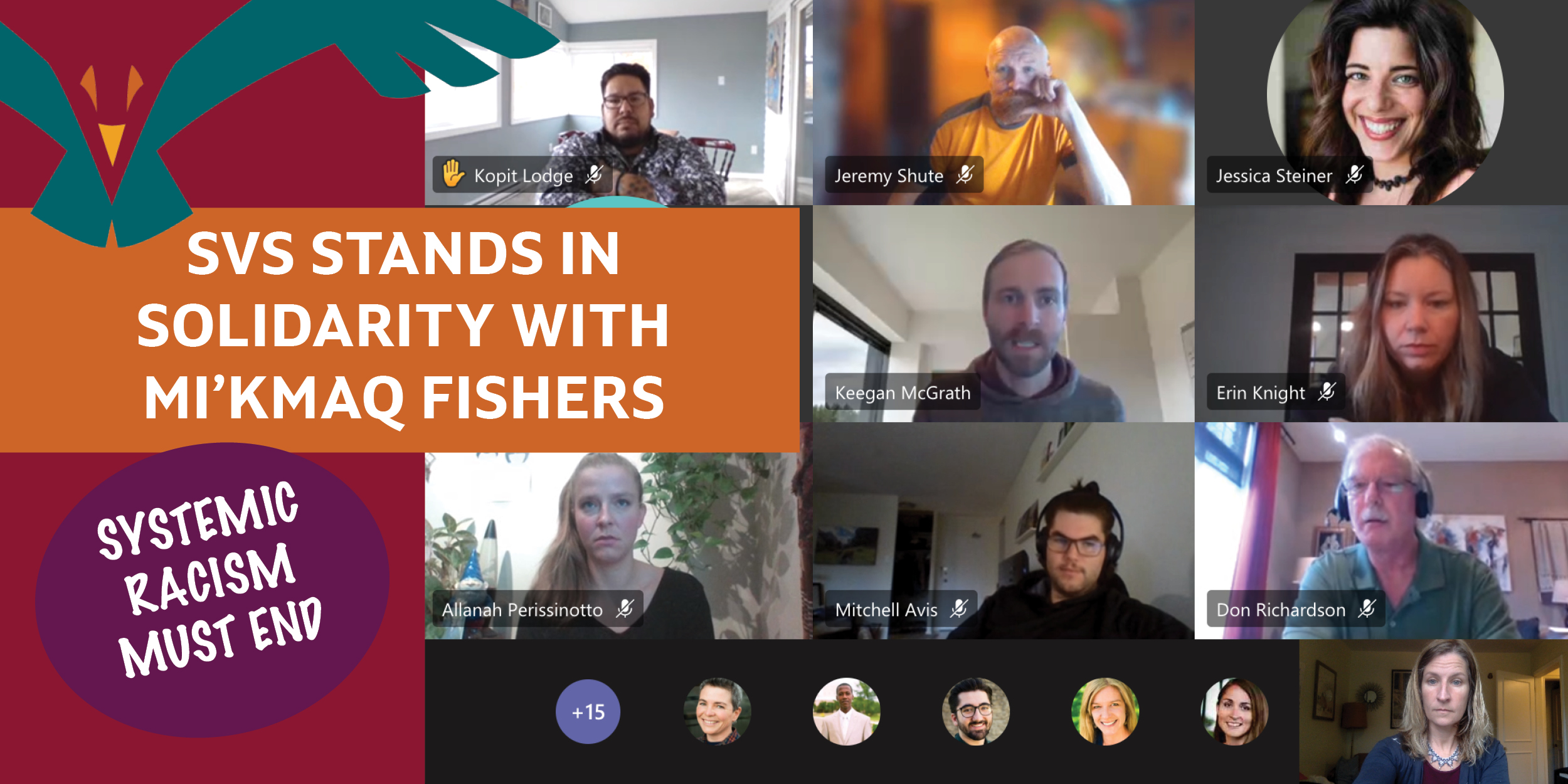 We Stand in Solidarity with Mi'kmaq Fishers
As we watch the events in Nova Scotia unfold, we recognize that the struggle faced by Mi'kmaq fishers is reverberating through our clients' communities. We share in the outrage and frustration that many are feeling as we watch the acts of vandalism and violence toward those who are exercising their Indigenous Rights. We are again reminded of the importance of reflecting on Canada's colonial history and on the racism that continues to affect the lives of Indigenous Peoples.
We stand in solidarity with Mi'kmaq fishers and every Nation from coast to coast to coast in the fight to assert their Indigenous Rights. The pervasiveness of systemic racism in our society is once again in the spotlight. And once again, we are confronted by the need to acknowledge what's happening and take real action. In order to create a more just and equal society, we must first reflect on our own internal processes and actions and ask ourselves how we can be part of a better future. Our team maintains our commitment to be part of the change required to bridge gaps, create mutual understanding, and take our own steps on the path to reconciliation.
Resources to aid in understanding what's happening:
Nova Scotia lobster dispute: Mi'kmaw fishery isn't a threat to conservation, say scientists | The Conservation
"Conservation is not at the heart of the ongoing dispute."
The Marshall Decision and Mi'kmaq Commercial Fishing Rights: An Explainer | First Peoples Law
"By commencing their self-regulated commercial fishery, Sipekne'katik has taken the position that the status quo of unfulfilled Treaty promises is no longer acceptable. "
'Abject failure': Sen. Murray Sinclair criticizes federal response to Mi'kmaw fishery dispute | CBC Radio
"When it comes to the issue of the fishery itself, the Mi'kmaq people clearly have a right that is a higher right than the commercial fishers have, and the commercial fishers don't recognize that."
N.S. First Nation pulls lobster boats from water, says it lost potential $1.5 million after being 'blacklisted' | National Post
'"The (non-Indigenous) commercial fishery has systematically boxed us out of the market," Sack said in a statement.
Sipekne'katik chief says moderate livelihood fishery is here to stay| APTN News
Sipekne'katik Chief Mike Sack held a news conference Tuesday on the wharf where the violence over the Mi'kmaw moderate livelihood fishery started a month ago and a day after an emergency debate was held by members of Parliament in Ottawa.
Shared Value Solutions is an environmental and community development consulting firm operating out of Ontario, Alberta and New Brunswick.
In the context of a rapidly changing regulatory environment, unprecedented possibilities are emerging for the assertion of Indigenous Rights and the integration of Indigenous values into decision making and benefit sharing. Our team works alongside Indigenous Nations across Canada, providing technical guidance, regulatory advice, peer reviews, planning, and negotiation strategy in relation to major resource development projects.
We are a team of Indigenous and non-Indigenous environmental, cultural heritage, planning and regulatory experts who weave Indigenous Knowledge with western science to further our clients' goals of prosperity, stewardship and jurisdiction.
A Canadian B Corp, we have deep context and experience behind the recommendations we provide, having worked for our clients on almost every major project in Canada over the last decade. For us, it's all about building long-term relationships with our clients. We want to get to know you and what you want to do so we can help you move your plans forward.