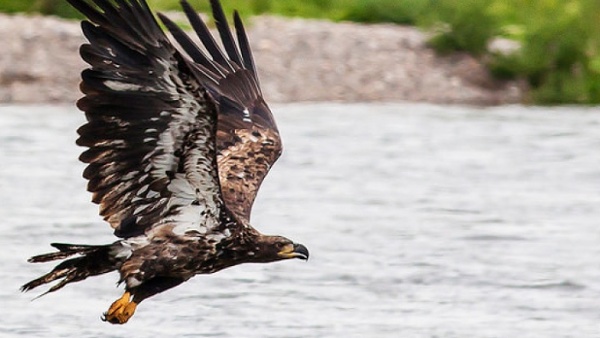 Read on for updates on Indigenous funding programs, precedent setting impact benefit and resource management agreements, and stories of prosperity, jurisdiction and stewardship in action.
Indigenous Prosperity
Ontario gave NextBridge and 6-First Nation partner Bamkushwada the official nod to construct the major East West Tie Transmission Line from Wawa to Thunder Bay last week. On January 17th, the leaders of six First Nations called on the Ontario Government to intervene and fix a broken process created by the Ontario Energy Board (OEB) and the previous Ontario government that ignores First Nations' rights and northern development pertaining to a necessary and important electricity transmission project planned for Northern Ontario. In speaking to the January 31st, 2019 decision, Kenora MPP Greg Rickford - Minister of Indigenous Affairs & Minister of Energy, Northern Development and Mines - said the relationship that has evolved between NextBridge and Bamkushwada could serve as "template" for industry and First Nations in future development projects.
Ginoogaming and Aroland First Nations in northwestern Ontario are looking at setting up a food cooperative to serve nearby communities. The idea would also benefit nearby non-Indigenous communities, such as the town of Nakina, which is just 25 kilometres away from Aroland, and is considered its "sister community."
Indigenous Jurisdiction
In an unprecedented move, the Dzawada'enuzw Nation is claiming in court that farming Atlantic salmon in their traditional waters constitutes a violation of Aboriginal rights. If successful, the lawsuit would not only close fish farms that affect the Dzawada'enuxw Nation but could potentially be used by other First Nations to shut down salmon farms throughout B.C.'s coast.
Indigenous Stewardship
Indigenous Guardians from 6 Yukon First Nations pool resources to work collaboratively to monitor the Southern Lakes caribou herd which has been the focus of recovery efforts since the 1990s. "The management plan is the first of its kind, in the sense that it's Indigenous-led... our actions have proven themselves, in the numbers of caribou that increased substantially — but we're still not where we were, historically" - Karlie Knight, Natural Resources Coordinator for the Carcross/Tagish First Nation government.
Tla-o-qui-aht First Nation proposed a 1-2% ecosystem fee for Tofino businesses to reinvest tourism profits back into Guardians programs to protect lands and waters. Visitors to Tofino are able to take advantage of activities like whale watching and beach walks thanks to the stewardship of the Tla-o-qui-aht First Nation.
Want to receive updates like this directly to your inbox?
We are a Canadian B Corp, and we assist Indigenous communities with support throughout regulatory processes surrounding major development projects like mines, hydroelectric facilities, transmission lines, highway expansions, oil and gas pipelines, natural resource transport applications and nuclear power.
We have deep context and experience behind the recommendations we provide, having worked for our clients on almost every major project in Canada over the last 10 years. For us, it's all about building long-term relationships with our clients. We want to get to know you and what you want to do so we can help you move your plans forward.