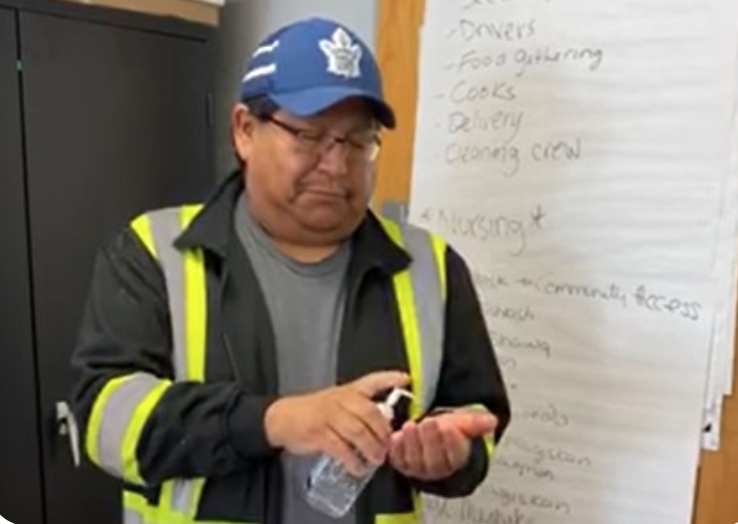 Louie Mendowegan from Aroland First Nation sounded the alarm re: hand sanitizer need.
From high rates of diabetes to a scarcity of resources for front line workers, Indigenous communities are coming together to tackle huge challenges in this pandemic. When Aroland First Nation reported there was no hand sanitizer available across northern Ontario, an army of problem solvers conjured a hand sanitizer supply chain to fill the need.
In conjunction with Covidhealth.ca, a cooperative of small distilleries in southern Ontario is retooling to produce it, and with the help of Shared Value Solutions, Nishnawbe Aski Nation, Grand Council Treaty #3, Global Medic, the Ontario Chamber of Commerce, Air Canada, FedEx, and Diageo, the first shipment of over 6,000 litres of hand-sanitizer will arrive in northern First Nations very soon. With your help, we can get many more litres of this potentially life-saving liquid into the hands that need it.
Click here to donate to the project
How an army of problem solvers conjured a hand sanitizer supply chain:
When the Covid-19 pandemic hit, we reached out to our Indigenous clients across Canada to see how our team at Shared Value Solutions could help. Chief Dorothy Towedo and Councillor Louie Mendowegan of Aroland First Nation first raised the alarm: Northern Ontario was in very short supply of hand sanitizer. We then heard from many clients that Indigenous communities throughout the north were in the same boat - and what supplies they could get their hands on were exceedingly expensive.
[See Toronto Star article on this initiative!]
In many northern, rural, and remote communities, access to health care and health professionals is challenging enough at the best of times. Add to that the fact that front line workers in Indigenous communities do not always have easy access to soap and water, and the lack of hand sanitizer becomes a very big problem – potentially one of life and death.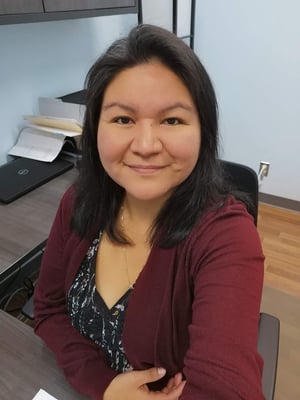 "We're all very worried," says Ginny Michano from Pays Plat First Nation on Lake Superior. "We're doing our best to keep our Elders and other vulnerable people isolated and supplied with what they need. So many people have heart conditions, diabetes, other underlying conditions. With the first case reported in Nipigon [a town 60 km away], everyone is on edge. We're doing our best to prepare."
Friends, Old and New, Answer the Call
After SVS's Don Richardson got off the phone with Chief Towedo and Louie from Aroland, the wheels of innovation started turning. He reached out to a wide network of incredible problem-solvers in the business community to piece together a supply chain to provide 100 northern Ontario First Nations with enough hand sanitizer to see them through the next crucial months.
Diageo, a large Canadian alcohol spirits and beer producer, donated thousands litres of the raw material – pure alcohol – to be made into hand sanitizer for Indigenous frontline workers. A group of small local Ontario distilleries - Murphy's Law Distillery, Willibald Farm Distillery & Brewery, Silver Fox Distillery, Heretic Spirits, Innocente Brewing Company, Junction 56 Distillery - are working on producing the sanitizer liquid. Air Canada and FedEx will ship it north for distribution through Nishnawbe Aski Nation (NAN) and Grand Council Treaty #3 to start. Others playing a key role in logistics include Global Medic, the Ontario Chamber of Commerce, and lawyer Lisa DeMarco.
Support from the Province
We've also been working with local MPP Ted Arnott, Speaker of the House, and the provincial government via Ontario's Ministry of Indigenous Affairs to help find funding for the production costs involved with making the sanitizer. The effort of this incredibly rapid collaboration will, in the short term, produce 6000 litres of hand sanitizer to supply front-line health workers in 100 northern Indigenous communities – which should last about three months.
Support from Covidhealth.ca
Covidhealth.ca, a grass roots community-helping-community initiative out of the Waterloo region, has been instrumental in helping the distilleries coordinate their production efforts. Dr. Sarah Rinaldi, and her husband Robert Rinaldi, the co-creators of Covidhealth.ca, were motivated by what they saw as the biggest challenge of this pandemic: "…the impending widespread shortage of protective equipment for healthcare workers and other first-responder personnel, and our need to coordinate now and connect people in our communities that can help solve this problem." The team at Covidhealth, with the recent addition of new influential members, jumped on board to connect "Individuals and Corporate Heroes finding innovative ways to help create solutions in this time of Covid-19 crisis." The distillery project will produce over 18,000 litres for front line workers in the Waterloo and Wellington regions to start, with no limit on what they might produce before the crisis ends. Among a growing list of local partners are Home Hardware, Waterloo Brewing, and Frontline Forward.
David Fedy of MGBW Law is playing a central role in coordinating the various moving parts of the initiative. "It is in crisis that the best of us emerges," he says, paraphrasing Einstein. "I tried to put myself in the place of the average person out there that is afraid but is hopeful, and simply wants to help but doesn't know how. The Covidhealth.ca platform here has been my way to send my thoughts, hopes and message to the community (and now I think) literally the world thanks to the incredible partners that have stepped up."
Covidhealth.ca has recently launched their new Covid-19 Communtity Heroes Campaign to raise additional funds in the hopes that they can continue to support the many more people that need it. For more information see https://covidhealth.ca.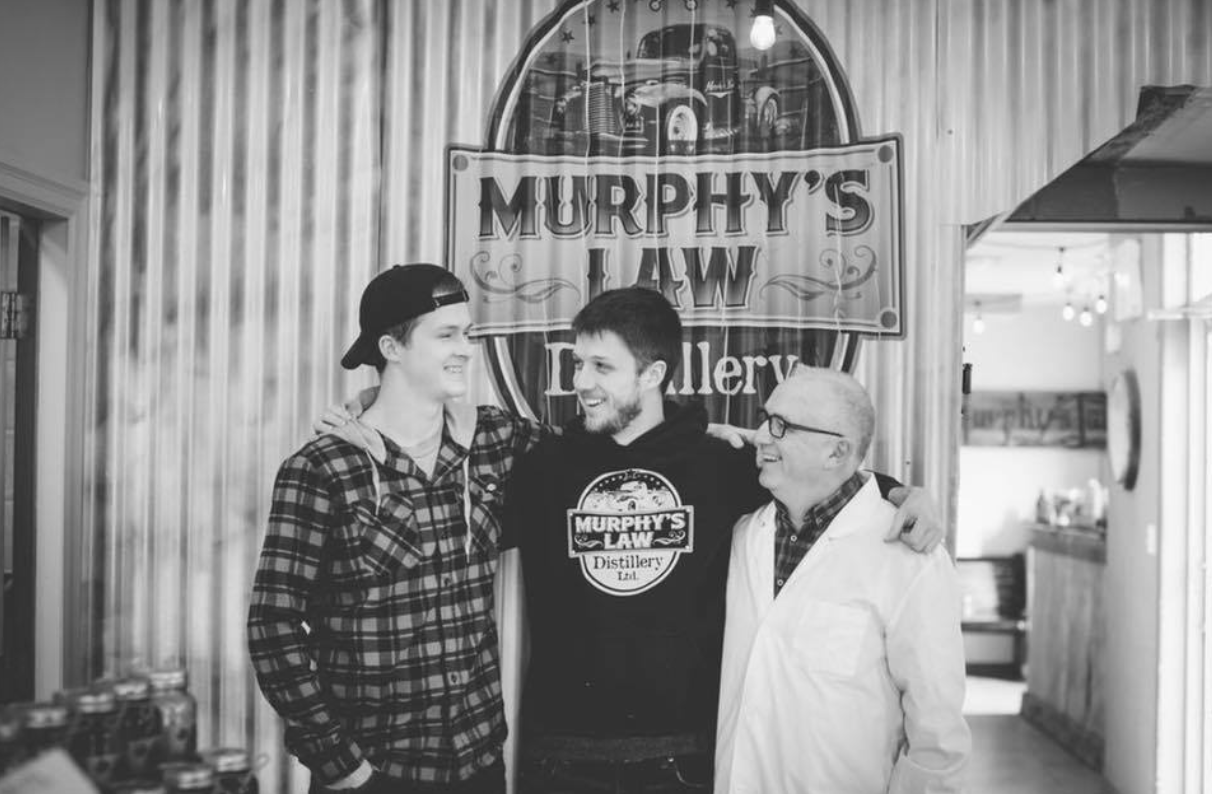 Sullivan Murphy, Ben Murphy and Randy Penny of Murphy's Law Distillery Ltd. located in Elmira, Ontario.
A Way to Do What We Can
When we asked Ben Murphy, a proprietor of Murphy's Law Distillery Ltd., why he and his partners were so eager to get involved and help out, he replied, "The reason that we are doing this is to give back to communities at this time. With the pandemic, the financial distress and the challenges people are facing, we wanted to bring something positive to the table to help relieve some stress."
This lightning-fast collaboration has been a wild and humbling ride thus far. It really shows us how quickly we can react when we all decide something is worth fighting for.
Watch this space for updates. We'll let you know as soon as the sanitizer makes it to the hands that need it most.
We are an Canadian B Corp, and we assist Indigenous communities with support throughout regulatory processes surrounding major development projects like mines, hydroelectric facilities, transmission lines, highway expansions, oil and gas pipelines, natural resource transport applications and nuclear power.
We have deep context and experience behind the recommendations we provide, having worked for our clients on almost every major project in Canada over the last 10 years. For us, it's all about building long-term relationships with our clients. We want to get to know you and what you want to do so we can help you move your plans forward.