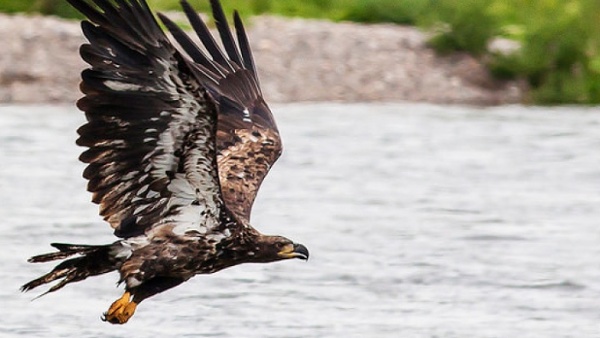 Read on for updates on Indigenous funding programs, precedent setting impact benefit and resource management agreements, and stories of prosperity, jurisdiction and stewardship in action.
Indigenous Jurisdiction
What if planning does need to be ineffective and boring? What if planning can bring a community together? Revitalize culture and spirit? Reignite pride and reclaim roles of environmental stewardship, jurisdiction and sovereignty, and accelerate economic development? From our work with First Nations, Métis and Inuit governments across Canada, we know that it absolutely can be a fun and rewarding experience for your whole community. This is the first post in an SVS series that explores ways Indigenous communities have used the planning process to create an exciting vision for their future and a realistic roadmap to get there – and some resources and ideas for you to do the same.
The Saugeen Ojibway Nation's multibillion-dollar peninsula land claim and aboriginal title waterbed claim moved from a downtown Toronto courtroom to the Bruce Peninsula itself this week. SON is claiming ownership of government land across the entire Bruce Peninsula, including the national parks, road allowances and rivers and lakes. It is based on an alleged breach of fiduciary duty by the Crown in its handling of former Saugeen Ojibwa lands since 1854, when Treaty 72 was signed and most of the peninsula was opened to non-aboriginal settlement. "You have to understand the order of the treaties as to what is being argued here for us," said Chief Nadjiwon of the Chippewas of Nawash Unceded First Nation, "It will all unfold over the next two years. Facts are facts and the witnesses will present their knowledge and decisions will be made to try and correct a real big injustice."
Indigenous Prosperity
Aroland First Nation Councillor (and our friend) Mark Bell is profiled while out hunting in a piece by the Walrus examining how Indigenous people's ability to hunt, fish, forage, and farm has been compromised by the degradation of land and water through industrial-scale resource extraction. In other places—often described as "protected"—such as national parks, these activities are frequently prohibited by law. This country has spent centuries destroying Indigenous food systems. What would it take to restore them?
Indigenous Stewardship
The decision, which also prevents waste dumping and bottom trawling, helps inch Canada closer to its international commitment to protect 10 per cent of coastal and marine areas by 2020. The new rules will apply to all marine protected areas in Canada, including marine conservation and marine national wildlife areas, but the greatest effect will be felt in Marine Protected Areas managed under the Department of Fisheries and Oceans — most especially in the Laurentian Channel.
Do you have stories to share about ways you've seen Indigenous Knowledge and Western Science effectively used together in Environmental Assessment and Management? Maybe examples of the two knowledge systems working astonishingly well together - or valuable lessons learned that could help other projects succeed? This November, the North American chapter of the Society of Environmental Toxicology and Chemistry (SETAC) is holding their 40th Annual Meeting & Conference in Toronto. SVS's Alison Fraser and Alison Gamble are chairing a session called, "Different Knowledge Systems, One Vision: Stories of Braiding IK & Western Science in Environmental Assessment & Management." The call for abstracts is open until June 5, and we hope you'll consider submitting.
Want to receive updates like this directly to your inbox?
We are a Canadian B Corp, and we assist Indigenous communities with support throughout regulatory processes surrounding major development projects like mines, hydroelectric facilities, transmission lines, highway expansions, oil and gas pipelines, natural resource transport applications and nuclear power.
We have deep context and experience behind the recommendations we provide, having worked for our clients on almost every major project in Canada over the last 10 years. For us, it's all about building long-term relationships with our clients. We want to get to know you and what you want to do so we can help you move your plans forward.