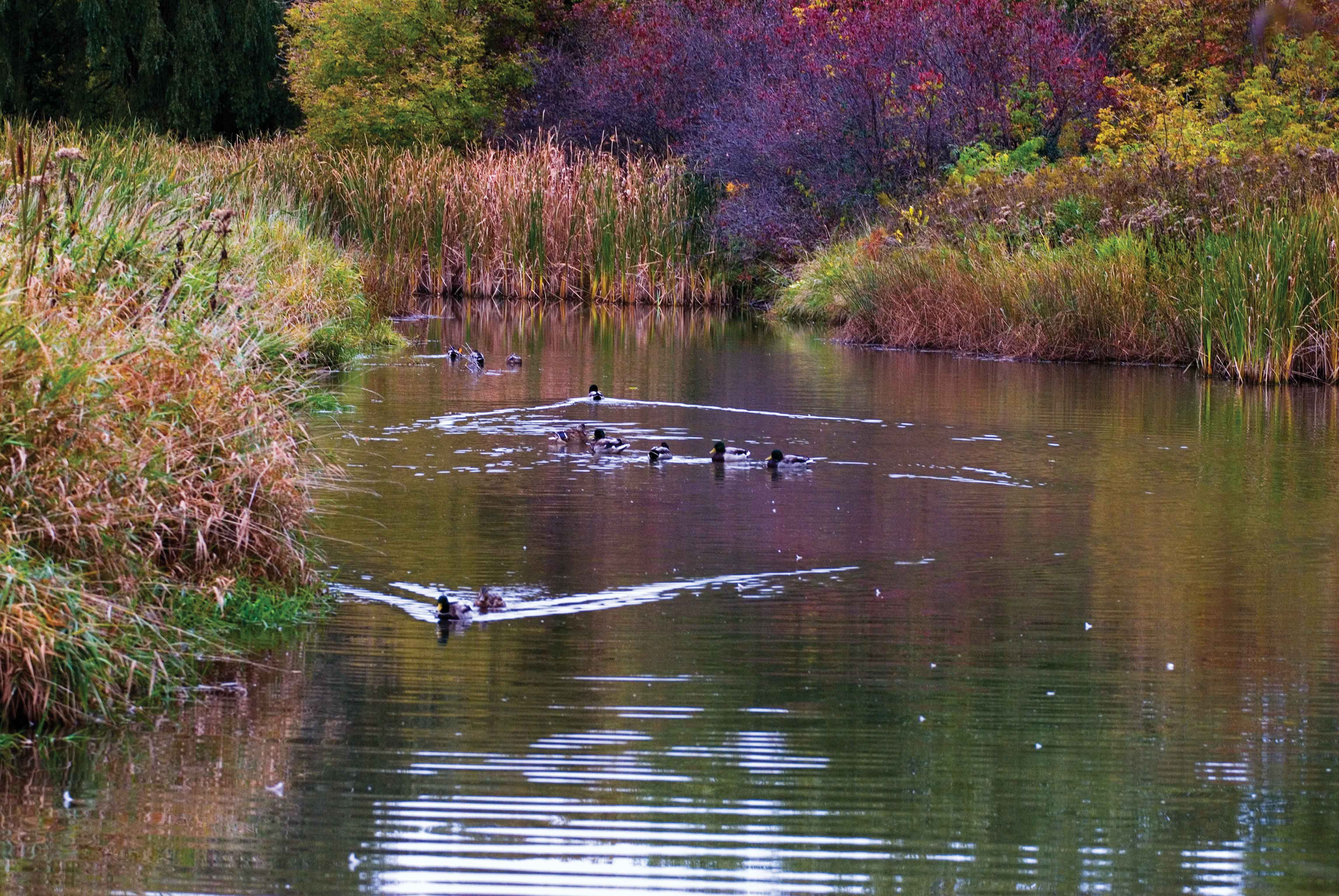 What motivates most planners is a deep desire to create spaces for people to live their lives with a sense of community, a sense of home. Balancing the need for houses, businesses, schools and infrastructure with the need for parks, wild spaces, cultural sites and gathering places is no easy task. With so many factors to consider, land use planning can help you develop a visionary plan that provides strategic and specific direction for how your community will grow for generations to come. But what absolutely needs to be included in a land use plan to effectively manage your lands?
In this article, we discuss five crucial elements that, when carefully considered, will make your land use plan work for your Indigenous nation. Whether you are a Land Code community, thinking about becoming a Land Code community or just looking to develop a vision for how you want your community to grow and change, these five elements will help ensure your land use plan meets the unique needs of your community.
Five Things Every Land Use Plan Needs
1) Commit to a community-led process
This approach may seem onerous and challenging, and you may be tempted to just do it by yourself. But have you ever known any kind of plan created in isolation to go over well?
Your land use plan must represent the vision and goals of your nation (see our post on developing your vision) and must address the real and unique issues your community is facing if you want people to support and comply with it. A community-led planning process creates the opportunity for everyone to participate in ways that work for them. Make sure to involve the widest cross-section of members possible, including on-reserve and off-reserve members, elders, youth, women, and land users. An inclusive process leads to a land use plan rooted in community values, priorities, and issues – a plan everyone can get behind and support.
How do we do this? At the start of the land use planning process, develop a consultation plan to set clear expectations for when and how people will be engaged. Assigning this role to a community champion – someone who is a good communicator, is good at convening people, and knows pretty much everyone – is a brilliant way to make sure everyone who wants to participate, can.
2) Start with the end in mind
Begin by asking yourselves, "what are we going to use this plan for?" More specifically, how do you anticipate using this plan to help make decisions, and what kinds of decisions? Using this "decision-centric" planning approach will guide the way you engage your members and how you write the plan itself.
This approach takes some careful consideration of the way decisions are made now:
Who makes the decisions (Council, community, staff)?
How are the decisions made (at a meeting, through an application)?
And what information do we need to make the decision?
From there, you can think about measures that will make the decision-making process straight forward and consistent. Lay out the processes in a flow chart, a check list, or framework so everyone is clear.
How do we do this? Have discussions or host a workshop with Chief and Council, Lands Committee, and staff on the types of decisions they anticipate using the land use plan to help them make, and have them answer the questions above. This process may take a couple of drafts to finalize – this time up front is worth it!
3) Get clear on what should be protected
For people closely connected to the land, this may seem obvious, but it's amazing how quickly competing needs and interests, such as housing and economic development, can muddy the waters. Identify the lands and features that are important to protect and preserve for future generations early in the land use planning process. Examples of areas and features you may want to consider include environmental features, such as waterbodies and water courses, wetlands, wildlife and wildlife habitat, species at risk habitat, and fish habitat. You'll also want to identify natural hazards, such as areas prone to flooding and steep slopes. Also consider cultural sites, such as sacred sites, burial sites, pow wow grounds and historic settlements.
How do we do this? Do some sleuthing, and engage your community, leadership and staff to identify what is important to protect. Use available information you may have (such as a capital planning study, archaeological reports, traditional knowledge studies, or species at risk surveys). Be very intentional about engaging people in this identification process: interview knowledge holders, find ways to pull young people into the process (see our upcoming blog on creative engagement for ideas), and above all, make sure people feel heard.
Once you know which areas and features your community wants to protect, you can use mapping designations and policies in your land use plan to protect them. To get technical, protected areas can be classified as a "designation" or "zone" in the land use plan.
4) Decide where desirable development can occur
Through the community participation process, your members can help decide the types of development they would like to see – and what types of development they don't want to see. If you have an existing economic development plan that lays out in detail the opportunities for future businesses, that should give you a great foundation for this conversation. The economic development plan is a deep dive into community priorities for future economic growth, and the land use plan will make the community ready to act on that type of development. The land use plan will clearly lay out where development could occur and what types of development are permitted. There's an added benefit to identifying areas for development and having a list of permitted uses: you can promote those opportunities to businesses outside of the community in a clear and straightforward way.
How do we do this? Engage your members to identify areas on the map for future development, and ensure the plan enables and empowers the community to grow in a way that is compatible with other land uses. Develop policies that support specific types of economic growth.
5) Craft a realistic implementation plan
The last thing you'd want for your new land use plan is for it to collect dust on a shelf. The way to avoid that is to include information in the plan that sets a clear path for everything in the plan to be implemented. Here are some examples of steps you could take to make the implementation of the plan possible:
Draft Land Laws.
Develop strategies for data collection and management.
Craft a communication plan.
Create a training and capacity development schedule.
Clearly laying out the actions, the reasons for those actions, the resources available, who is responsible for the task, and the approximate cost, will give you the tools to take the next steps.
How do we do this? Pull all the actions from throughout the land use plan into one place. Once you have a list compiled, evaluate what actions are critical for implementation of the plan (these will be the priority), which are nice-to-dos, and which would add additional value. Of the priority actions, determine which should be completed first. Often these are actions that will inform other actions later on. Do some more background work on assembling resources, allocate tasks to who will be responsible, and you've come up with a way to move this plan forward.
A word on using consultants: If you decide to use consultants (like us!) to help with the project, their role should be to facilitate the writing of the land use plan based on the ideas of your community. Consultants shoud never impose their own ideas or use a cookie-cutter approach to a plan that is so specific to a place and its people.
Indigenous Planning Blog Series
This is the fourth post in a series that explores ways Indigenous communities have used the planning process to create an exciting vision for their future and a realistic roadmap to get there – and some resources and ideas for you to do the same. We hope you join us for the rest of the ride. And please get in touch if there's a topic you'd like us to explore.
Read more posts in this series:
Three Questions to a Clear Vision
Indigenous Planning Cheat Sheet: Five Types, Tips and Resources
Looking for planning help?
If you are trying to figure out how to get started, do give us a shout. We'd be happy to discuss your options and help you weigh the pros and cons of your planning options. We're a team of self-proclaimed planning geeks who love to talk about this stuff, so don't hesitate to get in touch.
Looking for a quick overview of some planning options you might be considering?
Like what you're reading? Get future posts delivered right to your inbox:
We are a Canadian B Corp, and we assist Indigenous communities with support throughout regulatory processes surrounding major development projects like mines, hydroelectric facilities, transmission lines, highway expansions, oil and gas pipelines, natural resource transport applications and nuclear power.
We have deep context and experience behind the recommendations we provide, having worked for our clients on almost every major project in Canada over the last 10 years. For us, it's all about building long-term relationships with our clients. We want to get to know you and what you want to do so we can help you move your plans forward.