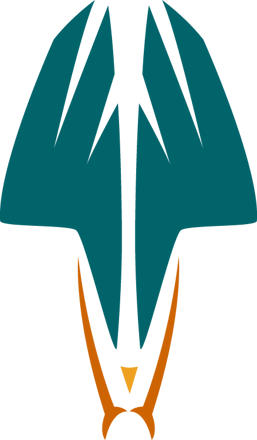 Happy New Year! Welcome to Shared Value Solutions' biweekly funding and news digest. We hope it finds you well in this brand new year.
This week we are putting the spotlight on Ontario's proposed changes to the Far North Act. The deadline to comment is fast approaching so read on for the information you need to make your voice heard! Be sure to check out the SVS News section for our latest job posting and an introduction to two new team members.
Read on for our usual roundup of interesting new funding opportunities and inspiring stories from across Turtle Island.
---
January 14 Deadline to Comment on Ontario's Far North Act Changes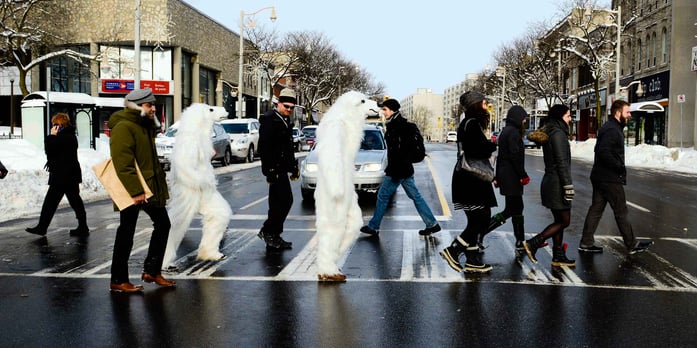 Welcome back from your holidays! While you were (hopefully) having a much-needed rest, Ontario was still moving forward with "consultation" on proposed changes to the Far North Act... and guess what? Comments are only being taken until January 14th, 2021. If you or your community are interested in submitting comments, we have prepared a primer to help you get started.
Indigenous Funding Programs
Here are some opportunities to check out:
Funding for Mineral Development Advisor
MENDM has funding available for Indigenous communities to hire a mineral development advisor for a period of three years (with maximum funding of up to $130,000 per year), to assist in the regulatory consultation process. This assistance would include the review of exploration permit applications, closure plan and closure plan amendments and Environmental Assessments. Eligibility is dependent upon the amount of mining activity each community experiences. Applicants must have received 10 or more exploration plans or permit applications in the previous fiscal year (April 1 to March 31) or are engaged in reviewing two or more closure plans, closure plan amendments, or mineral development-related environmental assessments. Applications are accepted on an on-going basis.
Opportunities Round-up:
The Nuclear Waste Management Organization NWMO released a draft planning framework for the transportation of used nuclear fuel, and are seeking feedback and input on the framework over the coming months.
CRE's Centre for Indigenous Policy and Research has launched a second round of Indigenous youth research grants.
DFO is inviting comment on provisions that they could address in a new Aquaculture Act. Deadline for input is January 15, 2021.
The Aboriginal Consultation and Environmental Services (ACES) unit at Infrastructure Canada (INFC) is seeking assistance with its determinations of Infrastructure Canada's Aboriginal Consultation and Environmental Assessment obligations for INFC funding programs.

Funding provided by the Impact Assessment Agency of Canada (the Agency) is now available to help the public and Indigenous groups participate in the potential federal impact assessment for the proposed Value Chain Solutions - Heartland Complex Expansion Project, located in Alberta's Industrial Heartland, about 18 kilometres northeast of Fort Saskatchewan.

The Ministry of Environment, Conservation, and Parks (MECP) is seeking input on draft guidance to help manage water taking in areas where water quantity is a concern and where there are competing demands for water. MECP are also proposing to revoke the interim guidance once updates to Ontario's water taking program are in place, aligned with the end of the bottled water moratorium on April 1, 2021. The Public comment period is open from December 7 to February 5.

The Ministry of Natural Resources and Forestry is proposing changes to Ontario's Far North Act (2010) to "refocus the Act, while retaining provisions that allow for joint land use planning with all First Nations in the Far North." The proposed changes, if approved, would amend or delete provisions that are perceived as hindering economic development; and enhance certain provisions that encourage collaboration between Ontario and Far North First Nations on land use planning.

Ministry of Transportation's (MTO) draft Northern Ontario Transportation Plan is open for comment from December 10, 2020 to March 10, 2021.

The City of Saskatoon is looking for a firm or consultant to develop a report and recommendations that would inform a long-term strategy and action plan on how to improve the quality of life and health and safety for Indigenous women and girls and two spirit peoples experiencing all forms of violence, trauma and or exploitation.

The Ministry of the Environment, Conservation and Parks is now accepting applications for the 2021 – 2022 Species at Risk Stewardship Program, created under the Endangered Species Act to encourage people to get involved in protecting and recovering species at risk. Applications are accepted until February 9th, 2021.

The Ministry of Environment, Conservation, and Parks is proposing changes to the Proposed updates to the Procedures for the Use of Risk Assessment under Part XV.1 of the Environmental Protection Act. The document provides requirements and guidance for complet5ing risk assessments reports under the Environment Protection Act. Proposed changes include better describing the different types of risk assessments and the conceptual site model, and providing guidance on the use of the Ministry's approved model for contaminant screening purposes. Comments are being invited until April 4, 2021.
---
News Digest
Region-wide COVID-19 vaccination campaign set to begin in Quebec Cree communities | CBC
First advance doses of Moderna vaccine were administered in Mistissini, QUE., on Tuesday.
Nunavut government says it can vaccinate 500 residents in a day| CBC
Another 6,000 doses of the Moderna vaccine are expected to arrive next week.
School division to hold 'ribbon skirt day' after girl shamed for wearing skirt in Kamsack | CBC
Ribbon skirts are traditionally worn to Indigenous ceremonies and represent strength and womanhood.
Powwow dance fitness classes combine culture, health and wellness | CBC
A Vancouver Island town becomes an elks' club as a once-abundant species seeks refuge among humans | Globe and Mail
In Youbou, Roosevelt elk are at once a familiar sight, a nuisance and a living reminder of how human activity has put pressure on B.C.'s wildlife
---
SVS Ebooks for Download: Collect them all!
Check out our collection of informative eBooks that are available for free download:
Channeling the Wisdom of Indigenous Knowledge

Pandemic-Inspired Research Innovations

I

ndigenous Planning Cheat Sheet

Indigenous Business and the Resource Sector

Indigenous Planning Starter Kit

Indigenous Guardians and Development
Still Available: Free Emergency Consultation Department Support During COVID-19 from SVS
First Nations are reporting that, even in the midst of a pandemic that has many band offices closed, resource development proponents continue to send referrals to move projects forward. We have ideas on how to support. Get in touch.
---
SVS Update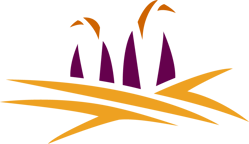 We're hiring!
Shared Value Solutions (SVS) has a job opening right now:
While our head office is in Guelph, we have Indigenous and non-Indigenous staff all over the country, working remotely. COVID has made it even more clear how possible it is to work for SVS from anywhere, so we're open to applications from all across the country.

We are also open to various levels of experience, from new professionals to people who are seasoned in their careers, so if you know someone with training in environmental science, biology, or water resources, please pass this email along. We believe our company is a place to work, learn, and grow and we value the skill, knowledge, and experience of Indigenous applicants. These positions offer an opportunity to make a difference with First Nations, Metis and Inuit communities.
Welcome to our new staff!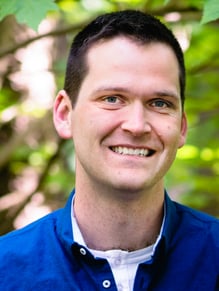 Mark MacDougall joins SVS as a project coordinator. Mark comes to SVS with a background that blends expertise in aquatic ecology with project management and oversight, spanning the fields of environmental monitoring, regulation, spatial analysis, and clean technology.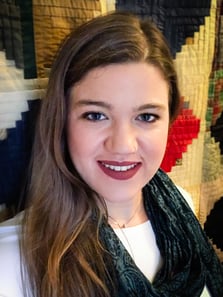 Olivia Shotyk joins SVS as a social researcher with a background in community engagement, participatory-action research, and landscape architecture.
Welcome Mark and Olivia!
Like what you're reading? Want to receive it in your inbox every two weeks?
---
We are a Canadian B Corp, and we assist Indigenous Nations with support throughout regulatory processes surrounding major development projects like mines, hydroelectric facilities, transmission lines, highway expansions, oil and gas pipelines, natural resource transport applications and nuclear power.
We have deep context and experience behind the recommendations we provide, having worked for our clients on almost every major project in Canada over the last 10 years. For us, it's all about building long-term relationships with our clients. We want to get to know you and what you want to do so we can help you move your plans forward.