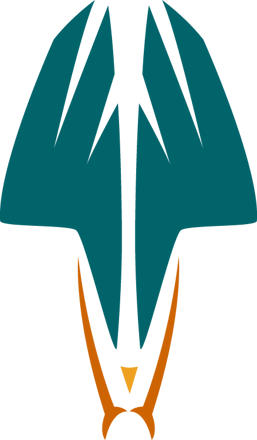 Welcome to Issue no. 1 of
THE TALON!
Welcome to Shared Value Solutions' biweekly funding and news digest! If you are new here, read on for
A scan of Indigenous funding programs
Stories of prosperity, jurisdiction and stewardship in action
Recent SVS blogs, highlighting cutting-edge approaches to impact benefit agreements and more
Updates from the Reconciliation Circle
If you are a long-time reader of our old Eagle Eye Digest, thank you for sticking with us! We hope you like our new look. All comments and requests for content are welcome! We write this for you, our readers - so let us know what you want to hear about.
---
Indigenous Funding Programs
Webequie Supply Road Project – Public Comments Invited
the Impact Assessment Agency of Canada (the Agency) decided an impact assessment is required for the proposed Webequie Supply Road Project, located in northern Ontario.
As part of the planning phase in the impact assessment, the Agency invites the public and Indigenous groups to review and provide feedback on the draft Tailored Impact Statement Guidelines and the draft Public Participation Plan.
Written comments in either official language will be accepted until January 28, 2020
This program, funded through the Government of Canada and Government of British Columbia, supports Indigenous Nations in B.C. to enhance the management of water and wastewater. Funding may also be used for projects that improve community water infrastructure and access. There is a total of $150 million available in this round of funding. Applications are due on February 26, 2020.
---
News Digest
Government Supporting Community Development in Fort Frances-Rainy River Region
Greg Rickford, Minister of Energy, Northern Development and Mines, announced Ontario is investing $83,000 through the Northern Ontario Heritage Fund Corporation (NOHFC) in two community development projects in the Fort Frances-Rainy River region.
App developed locally to connect Indigenous kids to health services is going national
The tool takes the form of an easy-to-use app. Kids and teens between eight and 18 years old can fill out the questionnaire themselves in about 15 minutes on a tablet, providing information on their physical and mental well-being.
'A gift of life': Buffalo returning to traditional lands through First Nations sharing
Twenty-two buffalo were released on Zagime Anishinabek First Nation on Tuesday, January 7. "I feel like it's part of a long journey," Zagime Anishinabek First Nation Chief Lynn Acoose said on Jan. 7, the day of the ceremony. "We're once again reconnecting with the spirit of the buffalo and we're welcoming this medicine to our land. ... It's just a joyous day for our community."
How one cosmetics company is highlighting Indigenous representation
"Ashley Callingbull, Autumn Peltier, and Buffy Sainte-Marie have at least two things in common: each is an Indigenous woman known for her work and activism, and each is the inspiration for a lipstick shade in Cheekbone Beauty's Warrior Women makeup collection."
---
SVS's Latest Blogs
Magnetawan Makes a Movie: Gathering Traditional Knowledge in the Digital Age
"I never knew that everyone felt the same way about the land as I did – until now." ~ Magnetawan First Nation Elder. So many reasons to use video as part of your Traditional Knowledge project! Watch clips of Magnetawan's awesome movie, and learn more about the process.
A Fresh New Look for SVS: Introducing the Osprey!
Eight years in, our little company has grown from the original five partners to a staff of 40. We know who we are, what we stand for and where we are going. It's high time for a new logo that showcases our commitment to our values, our clients, and to our community.
---
Introducing the Reconciliation Circle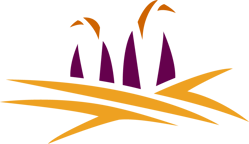 Over a year ago, a group of Indigenous employees came together to create the Reconciliation Circle at SVS. Our group has grown to include both Indigenous and non-Indigenous employees. Valuing the diversity of our team and striving for inclusion, for all employees, is at the root of why we do what we do.
Our objectives are very simple – they are:
Support employees
Promote and facilitate cultural awareness and educational activities
Make learning and healing together possible
Create safe spaces to speak about the past and the future
Over the coming issues of The Talon, we'll be updating you with stories from the Reconciliation Circle - what we're up to, what we're talking about. Please share any ideas you might have for what we could get up to!
---
Like what you're reading? Want to receive it in your inbox every two weeks?
---
We are a Canadian B Corp, and we assist Indigenous communities with support throughout regulatory processes surrounding major development projects like mines, hydroelectric facilities, transmission lines, highway expansions, oil and gas pipelines, natural resource transport applications and nuclear power.
We have deep context and experience behind the recommendations we provide, having worked for our clients on almost every major project in Canada over the last 10 years. For us, it's all about building long-term relationships with our clients. We want to get to know you and what you want to do so we can help you move your plans forward.