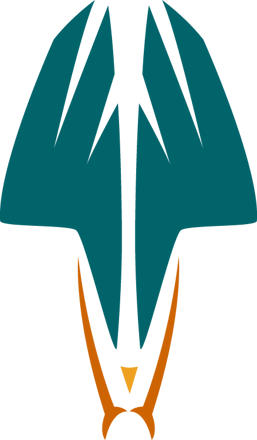 Welcome to Shared Value Solutions' biweekly funding and news digest. We hope it finds you well.
"It's been a long time coming, but I know a change is gonna come." - Sam Cooke
SVS stands in solidarity with the Black Lives Matter movement. We recognize that our clients regularly experience the massive impacts of the systemic racism embedded in Canada's colonial history - racism that affects Black, Indigenous and People of Colour across this country. And we say enough is enough. Our team is committed to being a part of the change that's coming, the one Sam Cooke wrote about in his famous song. Read more in our post here, and in our Reconciliation Circle update.
Along with a round-up of new funding opportunities, this week we are pleased to feature the third post in our series that explores remote research options in the new COVID-19 reality. This post answers questions many of you have raised about the possibilities of field assessments during the pandemic, and Shawanaga First Nation's successful pilot of some new strategies to keep important projects from stalling.
Stay safe and well, everyone!
New Instalment in Blog Series: Adventures in Remote Research During COVID-19
How can we best help our clients protect their rights and interests using remote tools?
During the pandemic, pretty much everything about how we live and work has been turned on its head. Social distancing, isolation and community shut downs to protect the most vulnerable - including the Elders whose wisdom usually guides decision-making - mean that business as usual is impossible. However, regulatory processes for development projects such as mines and power projects are marching on in the name of economic recovery. The main question we have set out to answer in this blog series: How can we best address the needs of our clients using remote tools?
The newest post in this series presents a method for continuing field work:
Shawanaga First Nation Pilots Field Guide to Research During COVID-19
When the pandemic hit, we were half way through a project with Shawanaga First Nation to develop a Master Plan for one of the Nation's three surveyed reserve parcels. To keep the project moving forward in the midst of social distancing and lockdowns, a creative approach was required. The use of technology and remote instruction allowed Tobias McQuabbie, Lands Manager at Shawanaga First Nation, to undertake the work with some surprising benefits and guidelines that can be carried forward to future work.
Post number two explores a completely outsourced lands department:
Acho Dene Koe Benefits From Remote Lands Department During Pandemic
Acho Dene Koe First Nation's solution to surging levels of development in their territories: Bridge the capacity gap by outsourcing the whole lands department. Effective April 1st, 2020, Acho Dene Koe First Nation's Lands and Resources Office is being managed by Shared Value Solutions.
Post number one in our series evaluates video conferencing:
Remote Research Adventures with the Algonquins of Ontario: Gathering Indigenous Knowledge in a Pandemic
Working with the Algonquins of Ontario on their Algonquin Knowledge and Land Use Study (AKLUS), we set out to explore how shifting to a computer-mediated set-up would affect the quantity and quality of interviews we conducted (spoiler alert: it's working!).
Still Available: Free Emergency Consultation Department Support During COVID-19 from SVS
First Nations are reporting that, even in the midst of a pandemic that has many band offices closed, resource development proponents continue to send referrals to move projects forward. We have ideas on how to support. Get in touch.
---
Indigenous Funding Programs
We get that your plate is likely more than full at the moment, but here are some opportunities we didn't want you to miss out on.
Opportunities Round-up:
Alberta: Landowners and Indigenous communities can nominate oil and gas sites for closure work through the Site Rehabilitation Program
"A site nomination list will be available soon, and at that time oil field service contractors may view the list of sites to negotiate with the site licensee (the oil and gas company responsible) to enter into a contract to close the site through a Site Rehabilitation Program grant."
---
News Digest
The Poets incorporate Cree into lyrics of iconic Tragically Hip songs
Local Elders help with translation of Tragically Hip songs for the band from the James Bay coast.
Sacred fire lit for Gary Potts, Temagami Chief who led road blockades in 1980s
Sacred fire lit for Gary Potts, Temagami First nation Chief, land claim leader, traditional Knowledge advocate, environmental innovator, team builder, "legend of the north." and a person with a deeply wonderful sense of humour.
Meet some of the First Nations health care workers on the front lines during a pandemic
Throughout the month of June, CBC Indigenous is introducing some of the health care workers who are keeping communities safe
Canada giving another $650M in COVID-19 aid to Indigenous communities
A portion of this money is new funding to support rapid public health responses in Indigenous communities when faced iwth an outbreak of the virus.
First Nations doing 'amazing job' of protecting citizens says Federal health minister
Federal Minister of Health, the Honourable Patty Hajdu expressed the importance of supports for First Nations and continuing with social distancing measures as provincial governments begin to reopen their economies.
Cross Lake man shares 7 sacred teachings through pandemic-inspired carving
Rick Hall is combining his lifelong experience in the bush and his artistic side to create a wood carving to mark the COVID-19 pandemic
---
Reconciliation Circle Update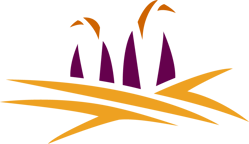 In each issue of The Talon, we bring you stories from the Reconciliation Circle, our group of Indigenous and non-Indigenous SVSers who come together regularly to explore issues of diversity and inclusion. We share what we're up to, and what we're talking about. Please share any ideas you might have for what we could get up to!
This week's focus: Standing in solidarity with Black Lives Matter and the movement to end systemic racism
Blog Post: #Anti-racism #BlackLivesMatter Songs of Action, Reflection and Hope
Music has always been an important part of our internal culture at SVS - playing, sharing, and experiencing music that has meaning for us. Throughout the history of the Civil Rights Movement, music has been a primary thread woven through movements and events - with messages of hope, resistance, action, learning, reflection, and vision for a positive future.
Each of us is on our own personal learning journey about systemic racism. For many of us, music is a part of that personal learning journey. As a small part of this journey, we asked SVS team members to "think about the music that moves you in the context of #BlackLivesMatter and #AntiRacism" and "provide some key song choices that move you" to reflect, get inspired, and most importantly, to act. The resulting song list is below. And below that, some further reflections from people who contributed their thoughts to this small project.
Like what you're reading? Want to receive it in your inbox every two weeks?
---
We are a Canadian B Corp, and we assist Indigenous Nations with support throughout regulatory processes surrounding major development projects like mines, hydroelectric facilities, transmission lines, highway expansions, oil and gas pipelines, natural resource transport applications and nuclear power.
We have deep context and experience behind the recommendations we provide, having worked for our clients on almost every major project in Canada over the last 10 years. For us, it's all about building long-term relationships with our clients. We want to get to know you and what you want to do so we can help you move your plans forward.