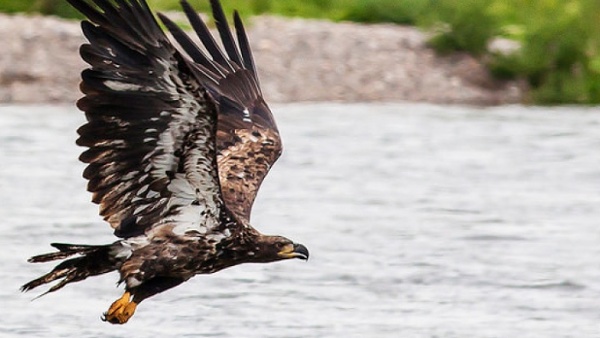 Read on for updates on Indigenous funding programs, precedent setting impact benefit and resource management agreements, and stories of prosperity, jurisdiction and stewardship in action.
Indigenous Jurisdiction
No planning process can be successfully designed in a vacuum. You need a visioning process that enrolls all of your citizens in a way that is real and meaningful. And together, you need to create a vision that lights people up and inspires them to action - a vision that sets the tone for both the planning process and the way the plan is put into action. We provide the three questions that, in our experience, really get people to dig deep for what matters to them in a community-centred process.
The federal government and Elsipogtog First Nation have signed a memorandum of understanding that will launch discussions about a 2016 Mi'kmaq claim of Aboriginal title to a part of the province the Mi'kmaq call Sikniktuk, which essentially encompasses the entire southeastern part of New Brunswick. Elsipogtog and the government will now explore entering into negotiations for the recognition of Mi'kmaq title, rights and treaty rights, and the protection and management of the environment and natural resources in Sikniktuk.
An Inuit land-claim group is asking the federal government to permanently protect large sections of the Eastern Arctic from any industrial development.The request is part of a huge effort to map out how and where oil, gas and mining should go ahead on land and water around Baffin Island and how they can co-exist with traditional Inuit life. It comes in the final year of a five-year moratorium on Arctic offshore energy development, which is to be reconsidered in 2020.
Indigenous Stewardship
The Secwepemc Territorial Patrol was formed after the 2017 fire season. The First Nations-led partnership connects the provincial government with affected Indigenous communities in a program that allows band members to reconnect with their lands and become stewards of the territory. "First Nations really rely on a lot of the resources that are out there, so we get involved and if we have an actual role, I think we'd be a lot more comfortable with the way things are operated."
Members of a northern British Columbia First Nation are arguing in court that they should have been consulted on an archeological mitigation plan prepared by a natural gas company on their traditional territory. The plan followed the discovery of stone tools on Feb. 13 at a construction site for the company's planned pipeline, which would transport natural gas from northeastern B.C. to Kitimat on the coast as part of the $40-billion LNG Canada project.
Want to receive updates like this one directly in your inbox?
We are a Canadian B Corp, and we assist Indigenous communities with support throughout regulatory processes surrounding major development projects like mines, hydroelectric facilities, transmission lines, highway expansions, oil and gas pipelines, natural resource transport applications and nuclear power.
We have deep context and experience behind the recommendations we provide, having worked for our clients on almost every major project in Canada over the last 10 years. For us, it's all about building long-term relationships with our clients. We want to get to know you and what you want to do so we can help you move your plans forward.