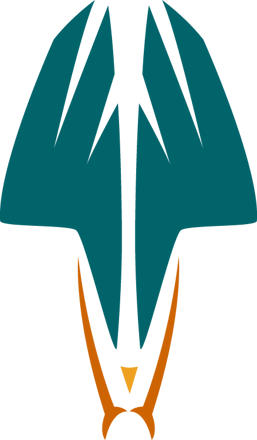 Welcome to Shared Value Solutions' biweekly funding and news digest. We hope this edition finds you well. Based on your enthusiastic response to our last feature on remote research for Indigenous Knowledge studies, we are pleased to feature the second post in our series that explores remote research options in the new COVID-19 reality. This second post features Acho Dene Koe's remote lands department (which SVS began managing in April).
We're also please to announce a new team member who was brave enough to join our team in the middle of a pandemic: Steven Rowe. Read more about his varied experience below. You'll find the usual round up of funding opportunities as well as stories of inspiration from across Turtle Island. So much amazing stuff is happening out there these days.
Stay safe and well, everyone!
New Instalment in Blog Series: Adventures in Remote Research During COVID-19
How can we best help our clients protect their rights and interests using remote tools?
During the pandemic, pretty much everything about how we live and work has been turned on its head. Social distancing, isolation and community shut downs to protect the most vulnerable - including the Elders whose wisdom usual guides decision-making - mean that business as usual is impossible. However, regulatory processes for development projects such as mines and power projects are marching on in the name of economic recovery. The main question we have set out to answer in this blog series: How can we best address the needs of our clients using remote tools?
Post number two explores a completely outsourced lands department:
Acho Dene Koe Benefits From Remote Lands Department During Pandemic
Acho Dene Koe First Nation's solution to surging levels of development in their territories: Bridge the capacity gap by outsourcing the whole lands department. Effective April 1st, 2020, Acho Dene Koe First Nation's Lands and Resources Office is being managed by Shared Value Solutions. No April Fool's prank, this unique arrangement was carefully forged in the months before the world turned upside down. Now, as we begin our work together, this collaboration provides an interesting lens to look at what is possible in this new reality of remote work. Welcome to the second installment of our series that explores the opportunities and obstacles to furthering the rights and interests of our Indigenous clients during COVID-19.
Post number one in our series evaluates video conferencing:
Remote Research Adventures with the Algonquins of Ontario: Gathering Indigenous Knowledge in a Pandemic
Working with the Algonquins of Ontario on their Algonquin Knowledge and Land Use Study (AKLUS), we set out to explore how shifting to a computer-mediated set-up would affect the quantity and quality of interviews we conducted (spoiler alert: it's working!).
Still Available: Free Emergency Consultation Department Support During COVID-19 from SVS
First Nations are reporting that, even in the midst of a pandemic that has many band offices closed, resource development proponents continue to send referrals to move projects forward. We have ideas on how to support. Get in touch.
---
SVS News
Welcome, Steven Rowe!
Please help us welcome one of our newest team members, Steven Rowe! Steven joined SVS as a Senior Advisor and Consultant on the Regulatory and Business Development teams in April 2020. Over the course of his 20-year career in government academia, regulatory oversight, and industry he has developed a deep understanding of the politics and economy of natural resource development in Canada. Steven is dedicated to applying this knowledge to advance positive outcomes for Indigenous communities in their ancestral territories that reflect their unique and distinct cultures and knowledge. In 2018, Steven had the distinct honor of being blanketed by Treaty 4 Elders for his efforts to advance meaningful Indigenous oversight over important cultural areas impacted by energy infrastructure development.

Throughout his diverse career, Steven has been called upon to provide advice, analysis and lead strategic planning to support decision-making by executive and elected officials. In 2011, Steven was recognized by the Government of Alberta for his lead role in emergency response communications during the Slave Lake wildfires and he played a lead role in the co-development of emergency response coordination between industry and multiple levels of government in the Montréal area. Steven studied political science and western Canadian history at the University of Alberta and has a master's degree in conflict studies from Kings College London (UK). https://hubs.ly/H0qGtNB0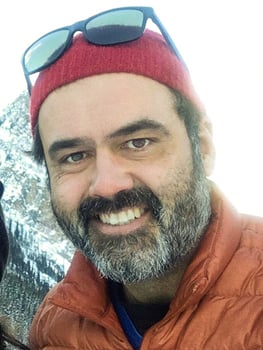 ---
Indigenous Funding Programs
We get that your plate is likely more than full at the moment, but here are some opportunities we didn't want you to miss out on.
We Matter Announces COVID-19 Support Fund for Indigenous Youth Mental Health
The We Matter team is excited announce the immediate launch of the #IndigenousYouthRise: COVID-19 Support Fund. The COVID-19 Support Fund is a unique grant that provides Indigenous youth in Canada ages 13-30 with up to $500 for online projects that will help support their peers during the pandemic. Our organization recognizes the mental health impacts encountered by Indigenous youth, their families and larger communities over the last few months; however, this new program will help to alleviate some of those effects by providing some tools and support that will help Indigenous youth shine as leaders in their community by promoting life, hope, culture and strength.
Alberta: Landowners and Indigenous communities can nominate oil and gas sites for closure work through the Site Rehabilitation Program
"A site nomination list will be available soon, and at that time oil field service contractors may view the list of sites to negotiate with the site licensee (the oil and gas company responsible) to enter into a contract to close the site through a Site Rehabilitation Program grant."
College and Community Innovation Program – Applied Research Rapid Response to COVID-19
Objective: To accelerate the transfer and application of applied research and of expertise for local community organizations and partners from the public, private, and not-for-profit sectors on COVID-19 related topics. All projects are intended to address topics of immediate relevance to the COVID-19 outbreak. NSERC is partial to funding projects with Indigenous partnerships, as long as they are legitimately collaborative.
Bottom line: $75 max funding, Applications due June 1st, 2020
Funding Opportunities Round-up:
---
News Digest
Pandemic Shouldn't Impede Meaningful Indigenous Engagement on Ring of Fire
The Impact Assessment Agency must consider meaningful engagement with First Nations and the public as regional assessment planning forges ahead. There's a shout-out to SVS's recent open letter: Five Calls to Action: Indigenous Partnership in Regulatory Process and Post-COVID-19 Economy.
Why on-the-land educators see opportunity in a global pandemic
COVID-19 is forcing the reinvention of formal education
PM offering $75 million more in COVID-19 aid to Indigenous people living off-reserve
The federal government is increasing the amount of funding aimed at Indigenous people in Canada who are living off-reserve, adding $75 million to the existing Indigenous Community Support Fund, Prime Minister Justin Trudeau announced on Thursday.
How community support played a role in these First Nations women's recoveries from COVID-19
'We see each other as a larger family and help each other, and that was a big part in my recovery'
COVID-19 Resiliency, Indigenous Protected and Conserved Areas, and Essential Economics
"We can collectively seize this opportunity to begin shifting our society into new economic models that promote resilience, abundance, and well-being of both ecosystems and human communities."
Irish Return Historic Favor by Donating to Native Americans During Pandemic
In 1847, the Choctaw Nation sent $170—more than $5,000 today—to victims of the Irish potato famine
Chippewas of Nawash donating fish to food banks, friendship centres during pandemic
The First Nation on the Bruce Peninsula is purchasing whitefish and salmon from its fishermen and donating vacuum-sealed fillets to food banks and other organizations at Neyaashiinigmiing and other parts of Ontario, including in nearby Wiarton and at Saugeen First Nation.
'PROACTIVE APPROACH': Manitoba Metis Federation plans to create 700 jobs starting next month
The Manitoba Metis Federation (MMF) has announced that about 700 job opportunities will be created in response to the ongoing economic crisis. MMF President David Chartrand said MMF believes that now is the time to invest and create confidence in the economy.
Six Nations leaders say closing reserve led to no active cases of COVID-19
After three of its residents tested positive for COVID-19 in late March, the Six Nations of the Grand River took the unprecedented step of limiting access to its territory. That meant creating an identification system for all vehicles in the community southeast of Brantford, Ont., and shutting down most of the roads entering the reserve. More than six weeks later, elected Chief Mark Hill says taking those extreme steps has been critical to stopping the spread of the novel coronavirus into one of Canada's most heavily populated First Nations.
Mohawk hunter supplies Mother's Day meal of traditional goose meat to Cree patients in Montreal
Part of growing tradition of Mohawk and Cree hunters getting geese to those in need
Native Women Taking the Lead in Wake of COVID-19
Native Women Lead (NWL), an organization committed to inspiring innovation and investing in Indigenous women entrepreneurs, has announced a suite of opportunities for Native women including online Transformational Thursday Retreats, a Matriarch Response Loan Fund — a 0% interest character-based loan, and the Matriarch Up Together grant.
---
Reconciliation Circle Update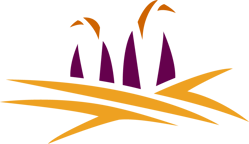 In each issue of The Talon, we bring you stories from the Reconciliation Circle, our group of Indigenous and non-Indigenous SVSers who come together regularly to explore issues of diversity and inclusion. We share what we're up to, and what we're talking about. Please share any ideas you might have for what we could get up to!
This week's focus: Read more books by
Indigenous authors
! UPDATE
Last edition, we recommended Waubgeshig Rice's post-apocalyptic novel,
We came across this beautiful essay by Waub that you can read here.
Like what you're reading? Want to receive it in your inbox every two weeks?
---
We are a Canadian B Corp, and we assist Indigenous Nations with support throughout regulatory processes surrounding major development projects like mines, hydroelectric facilities, transmission lines, highway expansions, oil and gas pipelines, natural resource transport applications and nuclear power.
We have deep context and experience behind the recommendations we provide, having worked for our clients on almost every major project in Canada over the last 10 years. For us, it's all about building long-term relationships with our clients. We want to get to know you and what you want to do so we can help you move your plans forward.