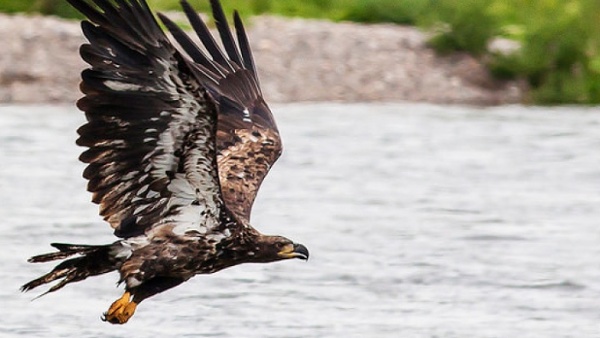 Read on for updates on Indigenous funding programs, precedent setting impact benefit and resource management agreements, and stories of prosperity, jurisdiction and stewardship in action.
Indigenous Funding Programs
This program, funded through the Government of Canada and Government of British Columbia, supports Indigenous Nations in B.C. to enhance the management of water and wastewater. Funding may also be used for projects that improve community water infrastructure and access. There is a total of $150 million available in this round of funding. Applications are due on February 26, 2020.
The Ulnooweg Indigenous Communities Foundation is newly launched foundation with the mission of providing greater access to grants and funding for Mi'kmaq and Maliseet communities in Atlantic Canada. The foundation will fund a wide range of projects ranging from child and elder care to education, community economic development to lands and resource stewardship. Interested in exploring opportunities with Ulnooweg? Check out their website and feel free to contact them directly for more information.
This year the Intact Foundation is investing in organizations and communities that are developing practical and effective solutions that help people and communities adapt to and be protected from the impacts of climate change. There are three kinds of grants available:
Fostering ideas: Developing new ideas through research, peer support and/or skills development. (Term: 1-2 years)
Testing Concepts: Testing existing concepts to validate their impact and make necessary adjustments to create a viable solution. (Term: 2-3 years)
Scaling Projects: Scaling proven concepts to expand impact and reach. (Term: 2-3 years)
Funding allocations will be for a maximum of three years, with a total maximum grant of $400,000. Only one application per organization will be accepted. Applications are due on November 30, 2019.
Indigenous Stewardship
This article is the latest feature from CBC's Walking with Elders series. The series is the culmination of a months-long project by CBC Saskatchewan, CBC Manitoba and CBC North to speak with elders, elders-in-training and youth from across their vast territories to learn how these knowledge keepers view their role today — and why they're more critical than ever before. This story is about Annana's Camp, a cultural revitalization camp led by a group of Inuit grandmothers from Cambridge Bay, Nunavut. The grandmothers started the camp to help address concerns vulnerable youth in the community were becoming disconnected from their Inuit culture. The camp is just one of several ways these grandmothers are connecting youth in Cambridge Bay to Inuit culture, including reviving the community's fluency in Inuinnaqtun.
Indigenous Jurisdiction
With Bill-41, Declaration on the Rights of Indigenous Peoples making its way through the B.C. legislature, the Northwest Territories is following suit and tabling its own bill to implement UNDRIP. If the new N.W.T. government follows through on its promises, the territory will be only the second place in the country to implement UNDRIP. However, B.C. and the NWT are very different contexts and as a result implementing UNDRIP will look quite different in each jurisdiction. In the case of the NWT, the territory has two historical treaties — Treaty 8 and Treaty 11 — and a number of land claim and self-government agreements. Curious about what implementing UNDRIP will look like, keep reading on to learn more!
A pair of proposed natural gas projects in B.C. and Quebec will be the initial tests for the Government of Canada's new environmental assessment regime, an expanded review process that calls for deeper consultation with impacted Indigenous groups and stronger consideration for Indigenous Knowledge in the review process. Both the Gazoduq pipeline, a key feature in a $14-billion plan to export liquefied natural gas from Saguenay, Que., and Cedar LNG, an export facility proposed for construction in Kitimat, B.C., will be subject to regulatory changes introduced under Bill C-69. They are among four initial projects that will fall under the new review process, which came into force in August.
According to a new study from the Yellowhead Institute, an Indigenous-led think tank, injunctions filed by First Nations against industry proponents and the government were far more likely to be denied than injunctions filed against First Nations. Of the nearly 100 injunction cases reviewed the Institute found corporations succeeded in 76 per cent of injunctions filed against First Nations, while First Nations were denied in 81 per cent of injunctions against corporations. Similarly, First Nations were denied in 82 per cent of injunctions filed against the government. The findings from the Study were published in a recent report called Land Back: A Red Paper. According to the Yellowhead Institute, "Land Back, breaks down the current status of land dispossession in Canada, focusing on alienation through resource extraction. Also, we examine various forms of redress, recognition, and end with examples of reclamation — meaningful Indigenous economies outside of state policies and legislation. This Red Paper is ultimately about Indigenous consent."
Want to receive updates like this one directly in your inbox?
We are a Canadian B Corp, and we assist Indigenous communities with support throughout regulatory processes surrounding major development projects like mines, hydroelectric facilities, transmission lines, highway expansions, oil and gas pipelines, natural resource transport applications and nuclear power.
We have deep context and experience behind the recommendations we provide, having worked for our clients on almost every major project in Canada over the last 10 years. For us, it's all about building long-term relationships with our clients. We want to get to know you and what you want to do so we can help you move your plans forward.