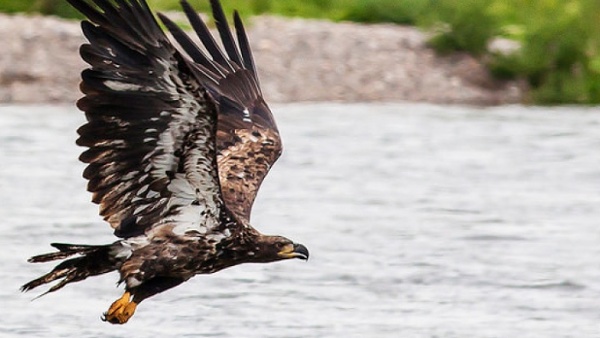 Read on for updates on Indigenous funding programs, precedent setting impact benefit and resource management agreements, and stories of prosperity, jurisdiction and stewardship in action.
Indigenous Jurisdiction
When the Douglas Point Nuclear Generating Station was built by Atomic Energy of Canada Limited (AECL), it was operated by Ontario Hydro. Ontario Hydro later split into five companies, one of them being OPG, which generates electricity. The Interim Measures agreement is not about OPG's proposed Deep Geologic Repository (DGR) for low-and intermediate-level waste. On the DGR, OPG is required to update its cumulative effects analysis for the federal Minister of Environment and Climate Change; and the analysis must be informed by the result of SON's own community process on the DGR, a process continuing through 2019.
This week the Government of Canada, the Government of Nunavut and the Qikiqtani Inuit Association signed an MOU in which they agree to assess the potential protection of areas in the High Arctic Basin or Tuvaijuittuq, while supporting the development of a conservation economy in the region. "The partnership... will advance the protection of Tuvaijuittuq, and will not only explore the possible preservation of a pristine marine ecosystem for generations to come but also the creation of tangible benefits for Inuit who live in communities such as Grise Fiord in the High Arctic – benefits like conservation related jobs, Inuit led research initiatives, marine infrastructure, and economic opportunities in sustainable industries such as fisheries." - P.J. Akeeagok, President of the Qikiqtani Inuit Association.
Carol Anne Hilton on the 'ah ha' moment: the commitment to the implementation of the United Nations Declaration on the Rights of Indigenous Peoples in British Columbia. Can it be done? And when will it happen elsewhere?
Indigenous Prosperity
A program that blends land-based learning, traditional knowledge and science and technology for high school credit will be expanding to First Nations in Yukon, N.W.T. and northern Alberta. "It's letting youth in these regions know the local knowledge they inherently have is equally as valuable as a STEM knowledge that they're receiving within the school systems."
To be eligible for funding, ideas must relate to the safety and affordability of Indigenous housing in some way, and they must come from and serve an Indigenous community. The application deadline is August 1, 2019.
We've taken a close look at the 2019 Ontario Budget and reviewed several pundit pronouncements to write our take on what may be important to our Indigenous government clients and Northern Ontario.
Indigenous Stewardship
With the potential reintroduction of a herd of plains bison to the Wanuskewin Heritage Park, the team is looking for a bison manager with the cultural knowledge necessary to ensure the herd is treated with the respect it deserves and the effort first into a broader vision of holistically restoring the land. "It's not only just about reintroducing bison. It's about restoring grasslands, it's about restoring Indigenous stewardship over these lands and about restoring the language and world views that go with protecting the land for future generations."
Want to receive updates like this directly to your inbox?
We are a Canadian B Corp, and we assist Indigenous communities with support throughout regulatory processes surrounding major development projects like mines, hydroelectric facilities, transmission lines, highway expansions, oil and gas pipelines, natural resource transport applications and nuclear power.
We have deep context and experience behind the recommendations we provide, having worked for our clients on almost every major project in Canada over the last 10 years. For us, it's all about building long-term relationships with our clients. We want to get to know you and what you want to do so we can help you move your plans forward.